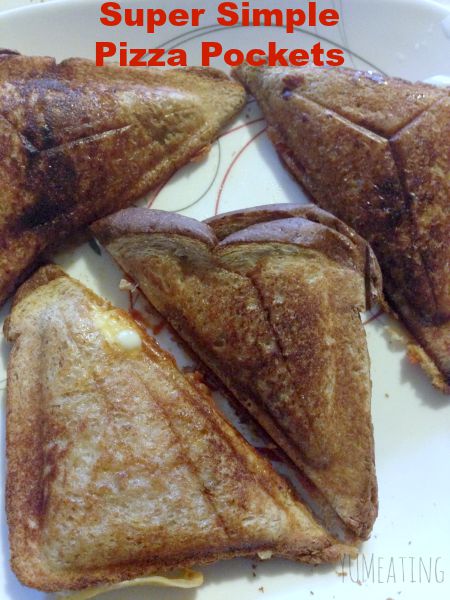 One of the reasons I decided to stay in Michigan after my initial move here to clear my head, was the cooler temperatures. Oklahoma summers last much more than the Michigan 3- month time period. I think my first summer here it hardly made it past 80. In Oklahoma I am used to triple digits with heat indexes making it well into the 120s. Yuck! It is an interesting sight sometimes, to live in a place where the government issues heat advisories and has the Red Cross set up on street corners to provide bottles of water to those who are out in the heat.
These last few years though, Michigan summers have reached well past the 90 mark. While that is still mild compared to Oklahoma, when you live in a rural area in an old farmhouse not equipped with central air, well, it can be rather miserable.  While we do have window units, they are small because we have energy efficient windows which are new and their openings are small. So, the units we have only fit in 2 windows.
One window is in the kitchen. Its the only regular window that did not get replaced because it was going to eventually be a sliding glass door. So, when the air is on, you'll freeze having dinner. LOL I have a fan that blows the air into the living room. Then other unit is in the master bedroom where the window is bigger. I have a fan in the hallway which blows the air into the back room. One of them is the office and the other is kiddos room. Each room is equipped with its own fan.
So, these last few weeks I haven't been able to get as much done as I would have liked because it has been so bloody hot in here.
When it gets like that, the last thing I want to do is turn the oven on or even stand in front of the stove.
Insert simple and cheap sandwich maker here.
When I was younger my mother had one of these sandwich makers. We used it ALL the time.  I wish we would have kept a recipe box then. I could probably write a cookbook for all the creations we made.
One of my favorite things was the pizza pockets. Not only does it give me all the flavors of pizza, its SUPER budget friendly and quick.  If you don't have a sandwich maker, don't worry. You can make grilled cheese pizza instead. Same concept, but you wont have the sandwich  maker to pinch the bread together to form a pocket.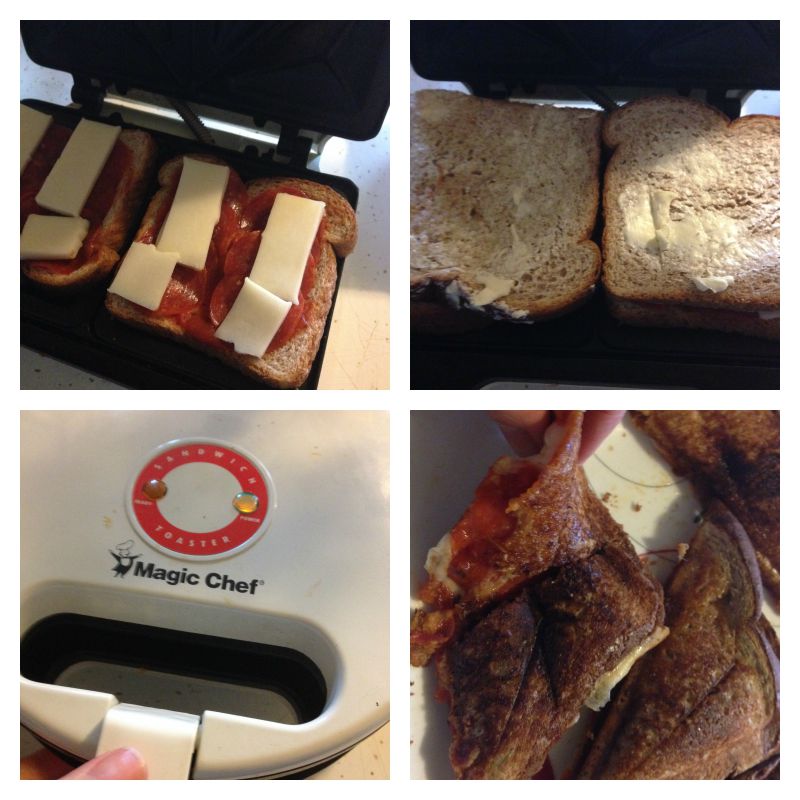 I buttered one side of each of the four pieces of bread.
Place two pieces face down on the sandwich maker.
Take some pizza sauce or marinara sauce and spread a little bit on the bread.
Layer some pepperoni and mozzarella cheese. I normally shred mine but I was being super lazy today.
Place the other piece of bread on top, with the butter side up.
Close the sandwich maker and wait for the little light to tell you when its done.
I love that I can make two at a time. Clean-up is a breeze.
We also like to dip our pockets in the sauce, too.
Sorry for the less than stellar pictures. I wasn't planning on taking pics when I started so I didn't set anything up. Then I had that lightbulb moment which told me I should share this with you guys.
I know a lot of you are on budgets, especially when it comes to groceries and you have to budget your time.
This is perfect for lunch, dinner or even a snack.
We pair it with a salad and call it good.
Kiddo loves them. She loved them so much she started thinking of all these great things we could put inside the bread to make more pockets.
[amd-yrecipe-recipe:3]