Homemade Pumpkin Pie Spice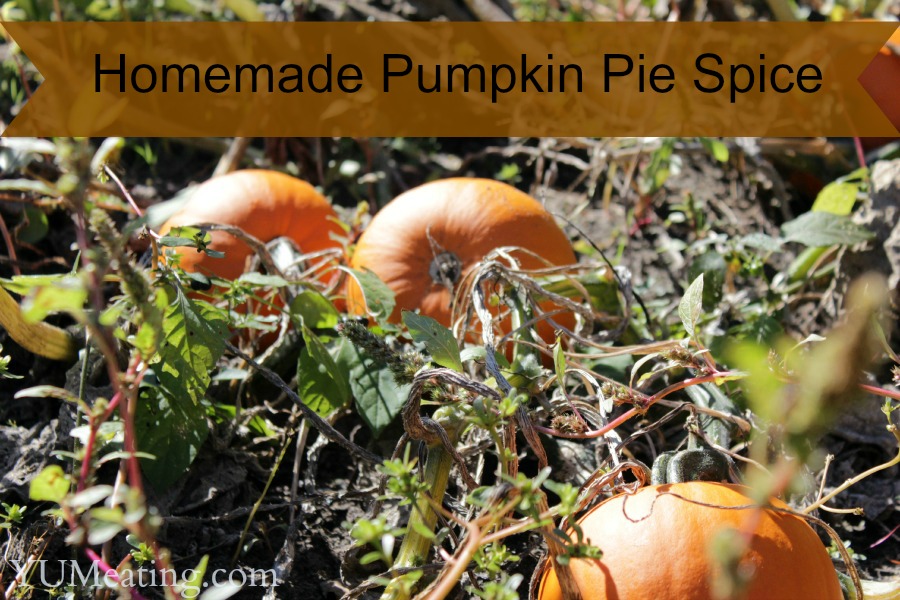 Pumpkin season……….ohhh how I love thee. Growing up in Oklahoma, I missed out on an actual fall season as we didn't really get one. Now that I am in Michigan I get to enjoy all four seasons, although, I wouldn't mind skipping part of winter sometimes.
I just love this photo. I am trying to work through the settings on the dslr I purchased. This is from my cousins pumpkin patch.
Tis the season for pumpkins! I've had my fair share of fun with pumpkins this month and I have been working hard behind the scenes to prepare some new posts for you guys. I've been using an alarming amount of Pumpkin Pie Spice for my Pumpkin Butter and I find myself spending a lot of time reading the ingredients to make sure their isn't a bunch of junk hidden in there.
Did you know if you don't have Pumpkin Pie Spice on hand you can make your own?
Grab a cute quart canning jar and mix all of these ingredient in there and give it a good shake. Or, you can also use an old shaker container that has been emptied. I tend to save a few of mine here and there for homemade spices.
1 container of cinnamon (2 0z)
1 oz of nutmeg
1 oz of ginger
1/2 oz of allspice
You can also change these OZ around to your tastes. I change mine up all the time. This is just a simple guideline.
Enjoy.
Please let me know how it turns out for you.
Homemade Pumpkin Pie Spice
Ingredients
1

small container of cinnamon

2 oz

1

oz

of nutmeg

1

oz

of ginger

1/2

oz

of allspice

empty shaker container
Instructions
Pour all ingredients in a large shaker container.

Make sure lid is on tight and shake to blend.