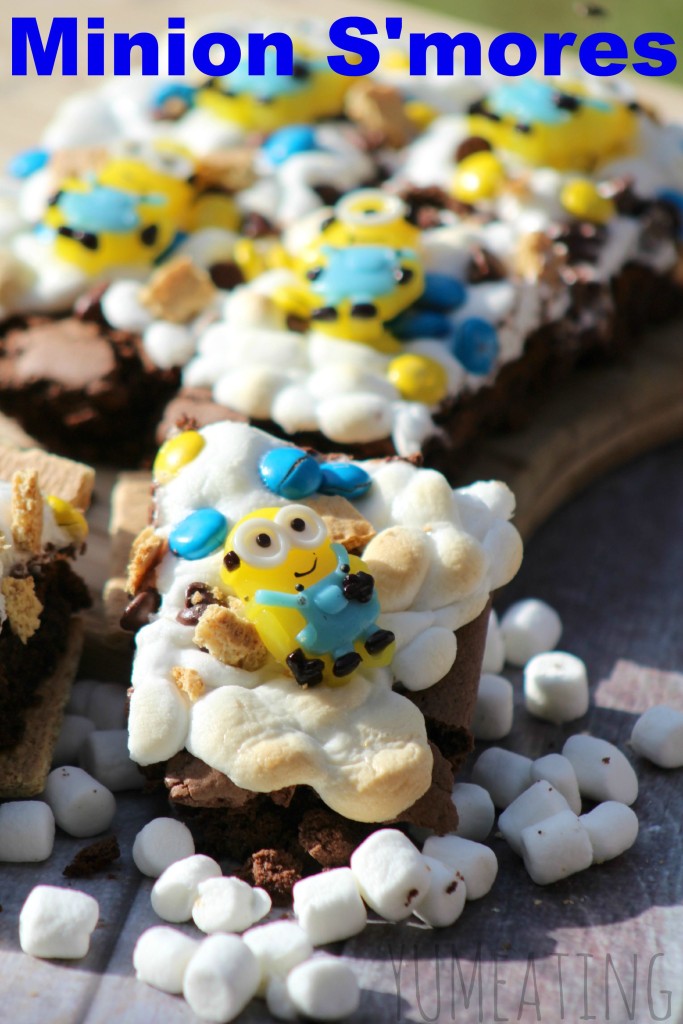 Kiddo and I have been hanging out the last few days. I needed to take some time away from the website and regroup. We decided to have some girls time. Four whole days of no dad and no interruptions. I felt inspired and created a few healthy recipes while we hung out. I didn't get all stressed about the dslr camera and just used my iPhone 6 Plus. I just upgraded my 5, so I'm loving the new camera on it. 
Kiddo was helping me with some product reviews for our fairy garden and we decided to take a little break and go check out the new Minion movie.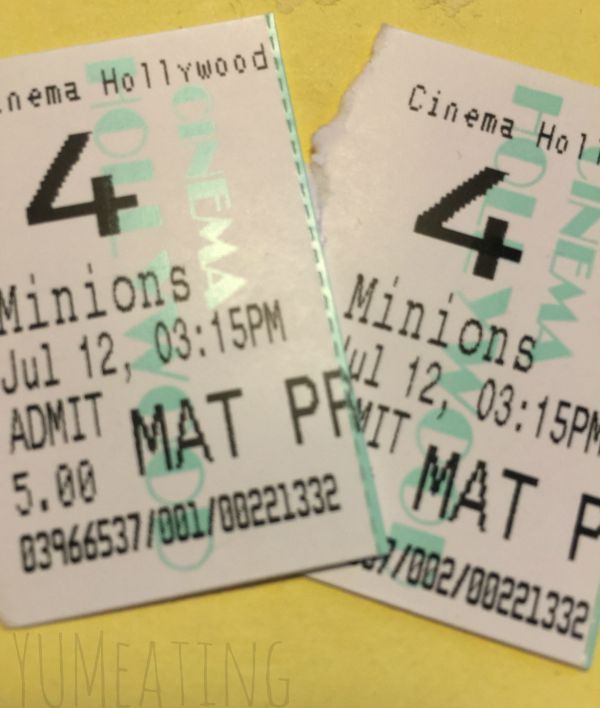 We laughed and had a great time along with others in the theater. We've seen Despicable Me more times than I can even remember. Sometimes I think Mr. YUM is a bigger fan than kiddo and I. We received the blue ray set when it came out. The blue ray disc is in the living room and the normal dvd is in kiddo's room. We have Despicable Me 2 as well.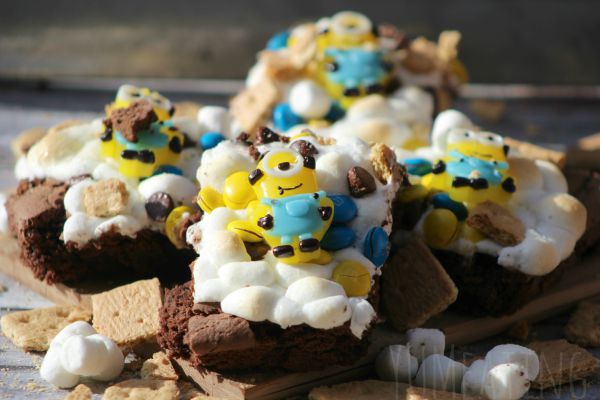 I'll admit, since we don't have cable I didn't see any trailers for Minions. I had no idea really what the movie was about. I was worried that I wouldn't really "get it" but I am happy to report that I totally get it now and for those who may be like me and wondering why there is a whole move just about the Minions, well…it's the prequel to Despicable Me.  In this movie we learned all about where Minions came from and how they came to serve various masters – none of which worked out. Then, they meet Scarlet who leads them on quite an adventure. When things with Scarlet go another direction, they cross paths with Gru. And then, you know the rest of the story.
We had such a great time we were inspired by these Minion S'mores! #yumeating #nomnom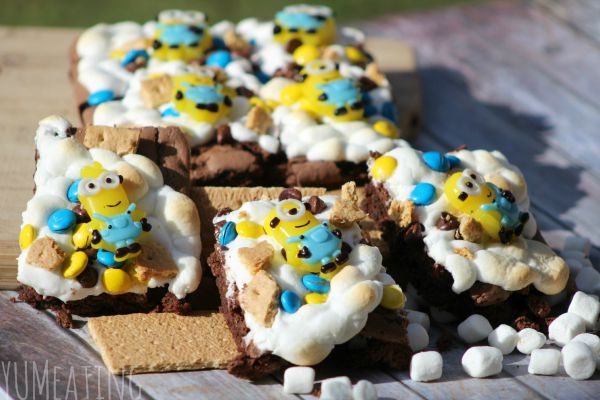 The best part is, even though their are quite a few directions – they are super easy to make!
Minion S'mores
Ingredients
For the brownie:

1/2

c

vegetable oil

1

c

sugar

1

tsp

vanilla extract

2

eggs

room temperature

1 1/2

c

flour

1/3

c

cocoa powder

1/4

tsp

baking powder

1/4

tsp

salt

cooking spray or lightly misted oil

S'mores ingredients:

1

bag of mini marshmallows

1

package of graham crackers

1

bag of chocolate chips

1

handful of yellow and blue M&Ms

Gummy Minions
Instructions
Brownie Directions:

Preheat oven to 350.

Lightly mist your baking pan with oil or use cooking spray.

Sift your dry ingredients in a large bowl (flour, cocoa, baking powder, and salt.)

Add the vegetable oil, sugar and vanilla to a small bowl and mix.

Beat in the eggs and stir until well blended.

Slowly add the dry ingredients until everything is mixed well.

Pour the brownie batter into the baking pan.

Bake at 350 for 20-25 minutes or until a fork or knife (even a toothpick) comes out clean.

Allow brownies to cool slightly. If you can't get the brownies out of the pan, run a knife around the edges.

Remove from pan and place on a wire rack to cool completely.

Don' t cut the brownie into pieces just yet.

S'mores Directions

Preheat oven to 350.

Put the whole brownie onto a cooking sheet.

Pour the bag of marshmallows on the brownie.

Break the graham crackers into pieces.

Mix the pieces into the marshmallow layer.

Add chocolate chips into the marshmallows.

Bake at 350 for 10-15min or until the marshmallow start to melt.

Top with a handful of yellow and blue M&Ms while the dessert is still hot.

Allow the s'mores brownie to cool a little before adding the gummy.

Place the gummy Minion in the center of each brownie s'more.
This is the face of a little girl who likes to play in the dirt and ashes instead of helping with the building of our outdoor campfire s'mores. I had planned on getting some photos of all the fun, but I was too busy enjoying my treat 😉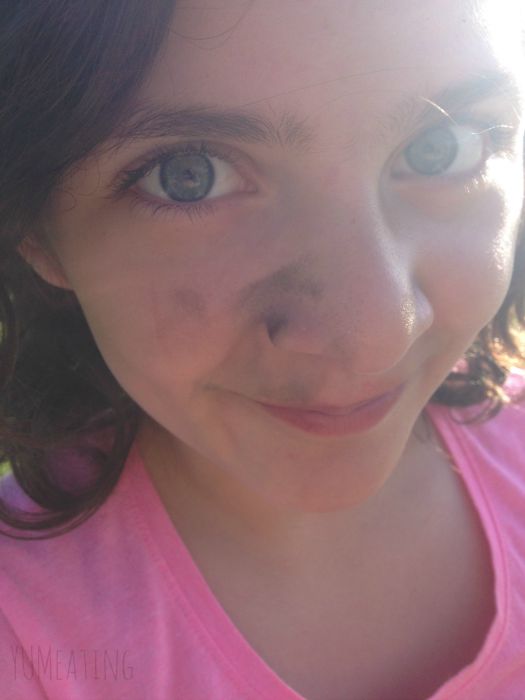 Have you seen the Minions movie yet? What did you think?