Peak Inside Our Fairy World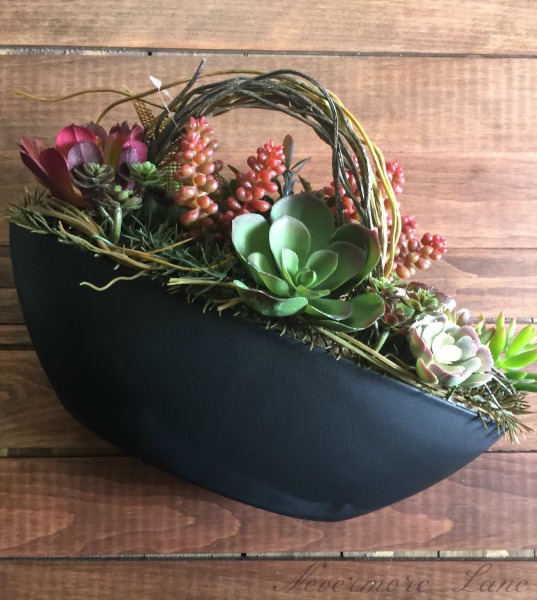 Kiddo and I love our faeries. We've been collecting them since she was a little girl. Part of the collection came from my own personal stash that was hiding in my mothers attic. What you don't see in these photos is the separate fairy world in her bedroom in the form of Tinkerbell and all of her friends. There is a few play sets. Sadly, since Monster High came into the picture, Tink and her friends don't get played with often. Some of their belongings have made their way to the fairy garden in the living room.
I grew up loving fairies. I watched Peter Pan over and over, part because I didn't have a lot of princesses to watch when I was little, and part because I just wanted to be a tiny Tinkerbell fairy who got to fly around. As I got older, Beauty and the Beast came out and I simply fell in love with Belle as she was a bookworm just like me. My fairy love started to take a different turn when I started reading more about the Celtic and Irish traditions. I love reading about the myths and folklore's.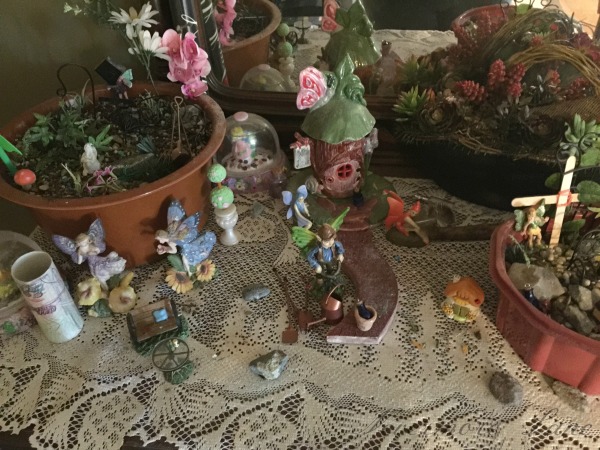 My mother, as well as my step mother-in-law, who is also Irish, have given kiddo a lot of fairy kits, play sets, and books over the years. She loves reading them and, still, at 10, believes in all their magic. She leaves them notes and sometimes food. In return, they leave notes and treasures. The blue box you see on the dresser is full of all the tiny treasures the fairies have left behind over the years.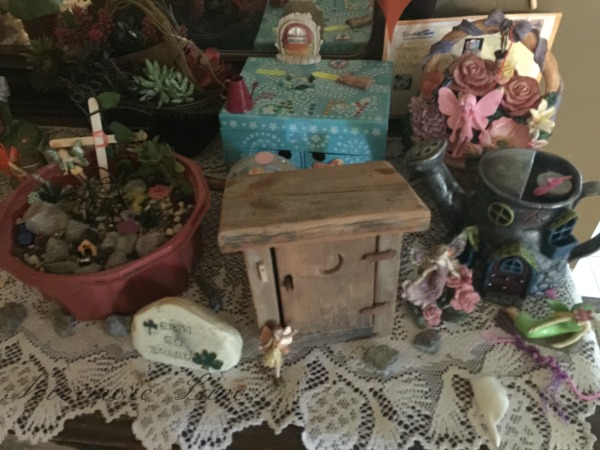 The old dresser, my aunt gave me that, I believe was my grandmothers. I had planned to use it as a dresser in the bedroom, but with 2 other dressers which go to a bed set we don't even use already in there, we have no room. I don't plan on taking that set with us when we move so we'll have to create a space just for our garden when that time comes. For now, the dresser makes an excellent space in the living room for us to store our fairy garden. Hidden in the drawers are a lot of my food props for YUM eating.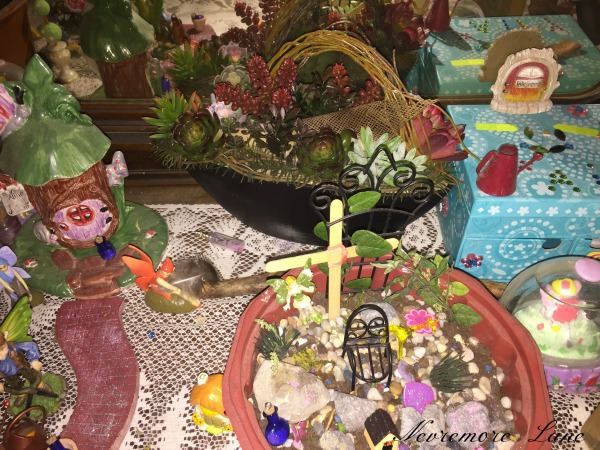 On our trip to Northville where we hunted fairies we also picked up a few new homes, doors and another Believe sign. Believe is a big thing in our house. I mean, big. As in, my entire chest is tattooed with these words.
Recently we added something new to our fairy garden, thanks to Silk Plants Direct, I never have to worry about it dying and our fairies have a new home.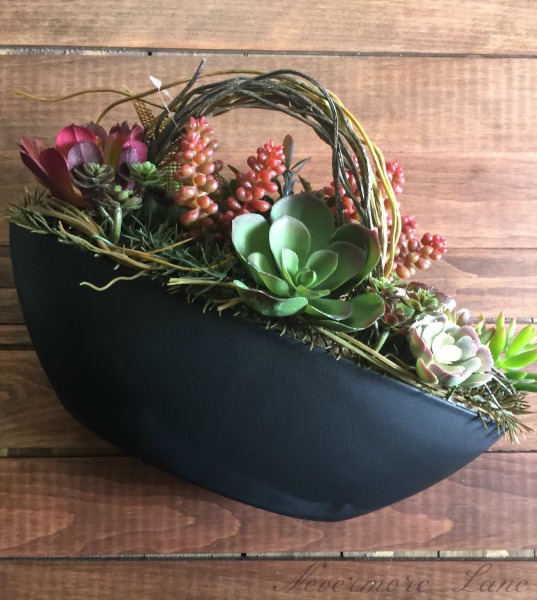 I just love this assorted succulent and cactus mixed planter. It has a nice variety of color and plants. The base is really well made and doesn't feel at all like cheap, thin plastic you might find in other stores. Even the plants are really thick. I was quite surprised.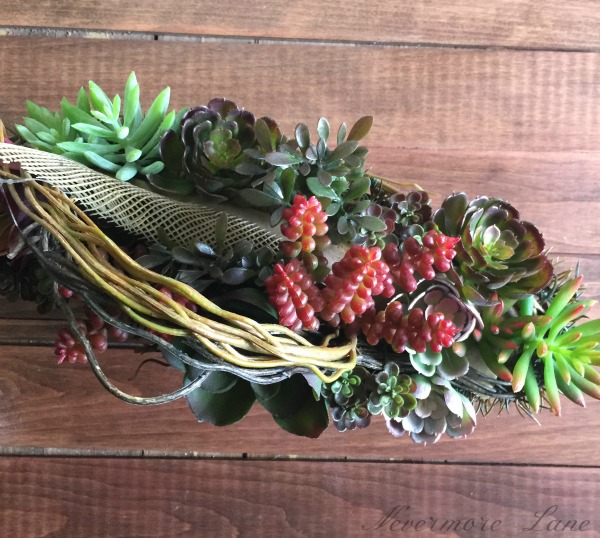 I don't know about you, but I think it's gorgeous. I never have to water it. No worrying about it dying.
The Silk Plants Direct website is full of gorgeous flowers, trees, topiaries, palms, and more. To be honest, it was really hard for me to decide which one to order for our fairy garden. I am glad I picked this one. I think it fits in the space we have open very well.
Our fairy garden is always changing. Just this morning I found a hippo in the garden!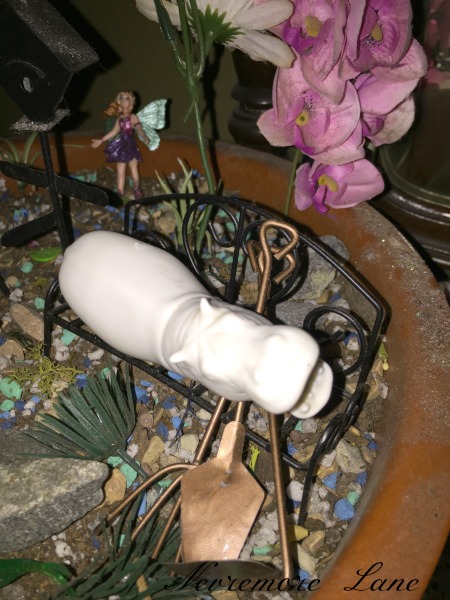 Disclosure: I received the planter for free from Silk Plant Direct in exchange for my honest review. I was not required to write a positive review. I am not being compensated for this post. All opinions are 100% my own.
Silk Plants Direct would like to offer Nevermore Lane readers 10% their order (except custom designs) by using code : BLOGGER10