Sometimes You Just Need Pancakes for One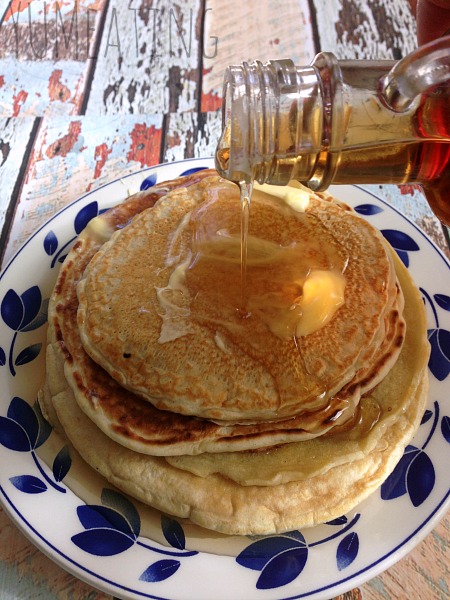 I looooooooooove pancake. Eating pancakes brings back so many happy memories of making breakfast with my mom. She was also notorious for making pancakes when we needed a quick dinner. I've had my fair share of pancakes, sugar free, carob chip pancakes and even low carb with flax. But my favorite is a pancake with a fried egg on top. Nothing beats a creamy egg yolk.
Except….
for freshly tapped maple syrup.
OMG nom nom
Sometimes I feel pretty lucky about the amount of truly organic foodie items I have access too. Mr. YUMs cousin has a little hobby farm where they raise their own cows, chickens and other farm animals. He also has maple trees. An aunt/uncle has an apple orchard and another aunt/uncle are bee keepers. At this point, I don't know what is better; maple syrup or honey. Hard to pick but apples both taste good dipped in them!
From my family I get the garden and canning foods. Anyone remember the 90+ jars of pickles we canned? Or the tomatoes? I'm sad that I am not doing a garden this year. There's a lot going on in our little world; which includes a move. So, if I decide to garden, it will be in containers so I can move them.
Ok. I am getting off track again.
Pancakes. Maple syrup.
The other day Mr. YUM stopped by his cousins and brought home this cute little bottle of freshly tapped maple syrup. I seriously did a little dance of pure excitement. I don't eat many pancakes any more and pure maple syrup is a treat, but it's also liquid gold to me. Raw. Pure. 100% awesome.
The husband is not a fan of maple syrup and he doesn't really care too much about pancakes. He's a take 'em or leave 'em kind of guy. So when he traveled to his other home for his job out-of-town, I knew I had some pancakes in my future. Problem is, I hate making a big batch. I usually have a batch of sugar-free homemade pancake mix on hand, my cupboard was empty. I hate buying pancake mix because I already keep all of the ingredients on hand.
So I set out to make perfectly portioned pancakes for one.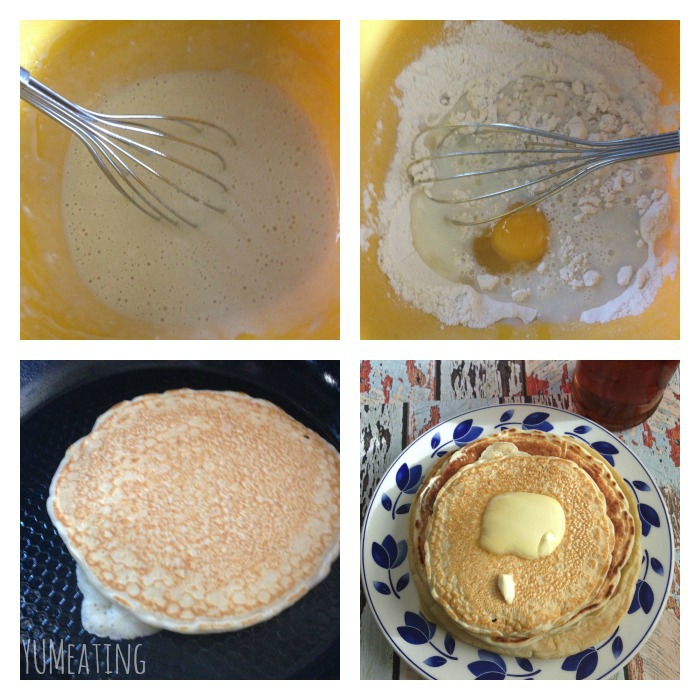 Sometimes You Just Need Pancakes for One
Ingredients
1

c

flour

1

tsp

baking powder

1

tsp

stevia

1/2

tsp

salt

1/4

tsp

baking soda

1

egg

1

cup

milk

butter

pure maple syrup
Instructions
In a large bowl add the flour, baking powder, stevia, salt, and baking soda.

Use a fork or whisk to blend the dry ingredients.

Make a well in the middle of the ingredients and add the egg.

Use the fork or whisk to blend the egg.

Add the milk.

Blend all ingredients together.

Warm the non stick skillet on low to medium heat.

Add oil, butter or cooking spray if you are worried about the pancake sticking to the pan.

Use a ladle to pour the batter into the pan.

Pancake is done with both sides are a nice golden brown.

Repeat until all the batter is used up.

Eat when warm and enjoy with the maple syrup.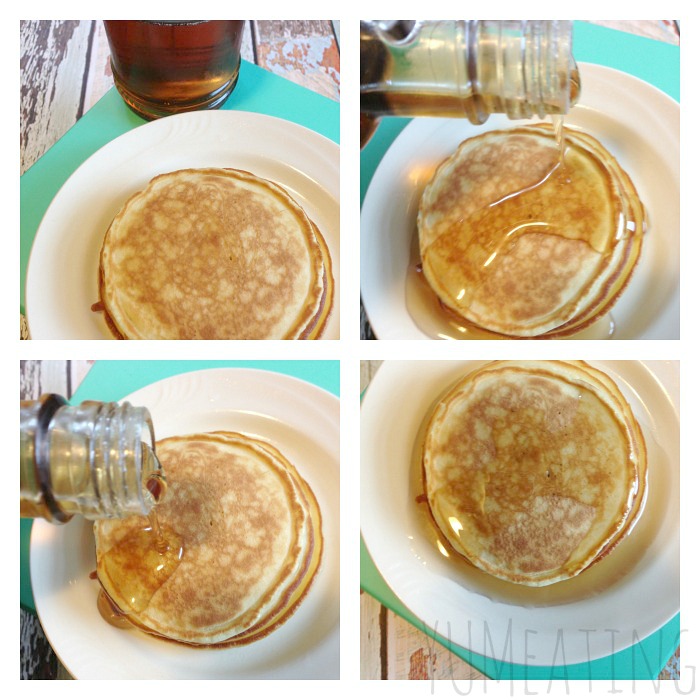 How do you enjoy your pancakes?