Traditional Irish Potato Bread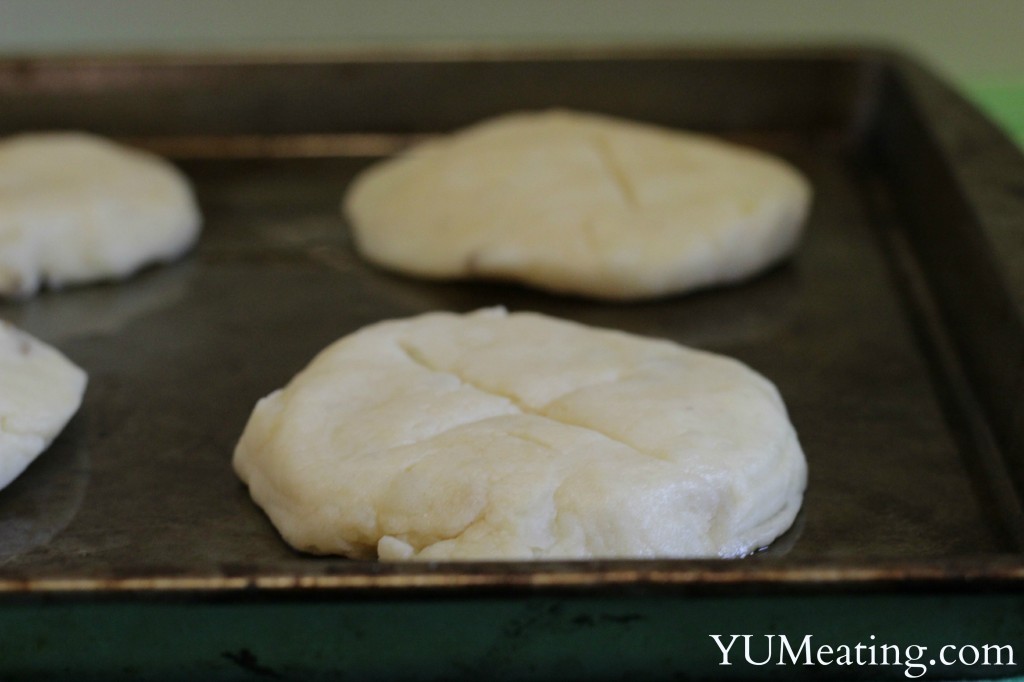 I have a copy of "Irish Traditional Cooking" by Darina Allen which boasts "over 300 recipes from Ireland's heritage." Out of all the Irish cookbooks I have it is one of my favorites but one of my least used.
But why?
When she says traditional she really means traditional. Most of my Irish cookbooks are traditional meals but they have easily been made modern. You can find the all of the ingredients at your local market and there is no need to drive all over looking for items at different stores.
That is why I don't use Darina's book very often. It is very traditional. Like buy the whole pig and use every part traditional. Churn your own butter. Make your own milk.  But what I do love about the book is all the history and stories that go along with the recipes.
I had found a recipe in another book for making Boxty Bread and was disappointed when I did not have any cheesecloth or anything else that would work in its place. So I dug out Darnia's book hoping to find another recipe to replace it because I had already been through all of the other Irish books I had. I wanted something outside the Irish Soda Bread box. Besides, I had purchased a ton of potatoes and was needing to use some of those.  The Boxty Bread and Potato Bread recipes are similar in that they both use potato and a few other key ingredients.
Because flour was a luxury item these potato bread patties were small and considered a treat.
I doubled the recipe and made mine a little larger.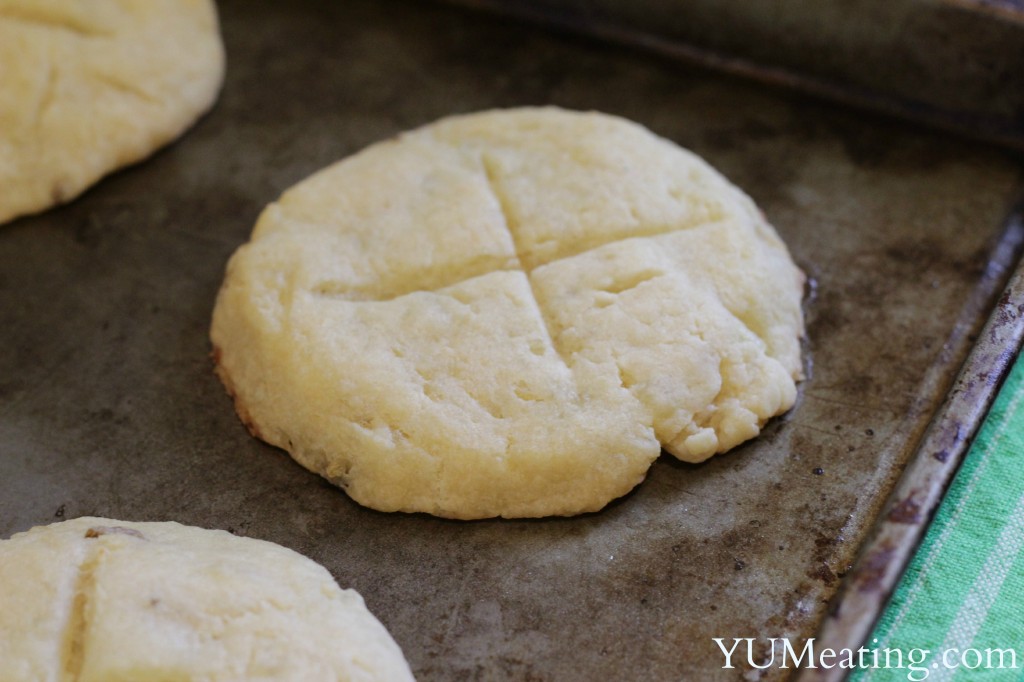 This was my first time making these little potato bread patties and I was thrilled. They smelled wonderful. We ate them with some traditional Irish boiled dinner and they were heaven. I have plans to make them again and this time test them with bacon crumbles and various cheeses. I can't wait!
Although, we will be eating these as a treat just as my Irish ancestors did, too.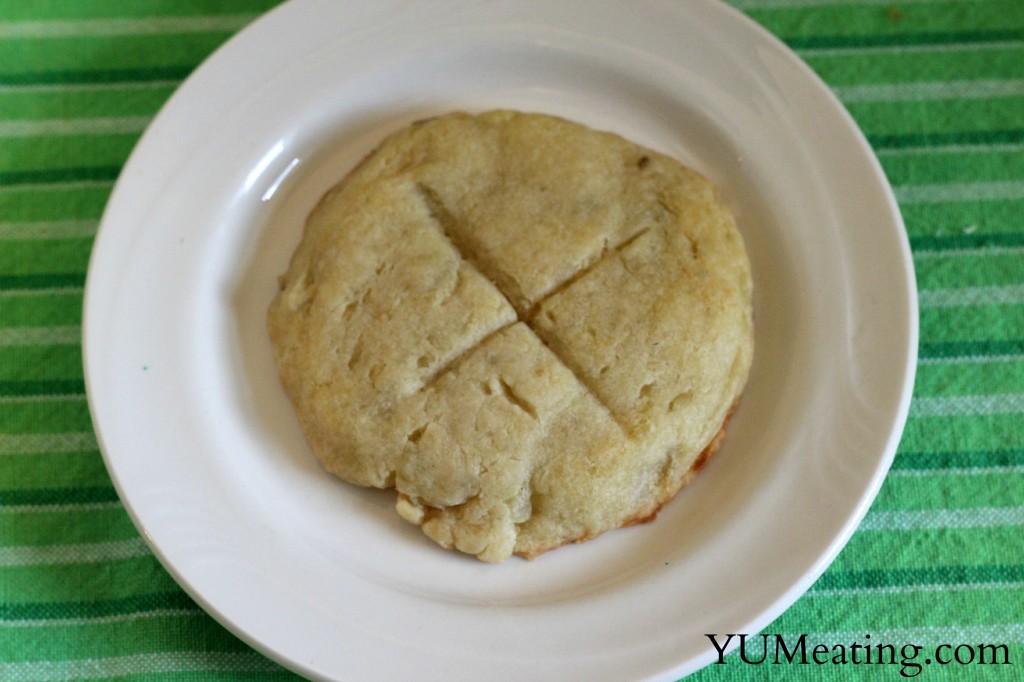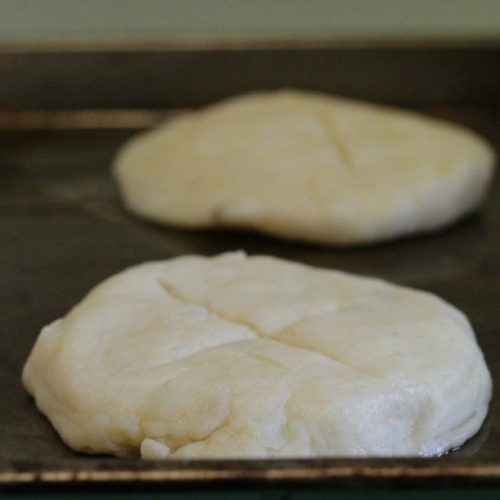 Traditional Irish Potato Bread
Adapted from - Original Recipe from Darina Allen "Irish Traditional Cooking" (c) 2005
Ingredients
1

cup

flour

1

tsp

salt

1

tsp

baking powder

2

cup

mashed potatoes

4

tbsp

bacon fat
Instructions
Preheat oven to 350.

Mix the flour, salt, and baking powder together.

Add the potatoes and mix ingredients.

Melt the bacon fat and pour in.

Knead lightly.

Add a little flour to your countertop so the dough doesn't stick.

Place dough on counter.

Divide dough into four pieces and shape into patties.

Spray a baking sheet with nonstick cooking spray.

Place patties on baking sheet.

Using a knife make the criss cross design to bless your bread.

Bake for 30 minutes or until golden brown on both sides.