When Life Hands You Lemons….Eat DOVE® Fruit #LoveDoveFruits
This conversation has been compensated by Collective Bias, Inc. and its advertiser. All opinions are 100% mine. #LoveDoveFruits #CollectiveBias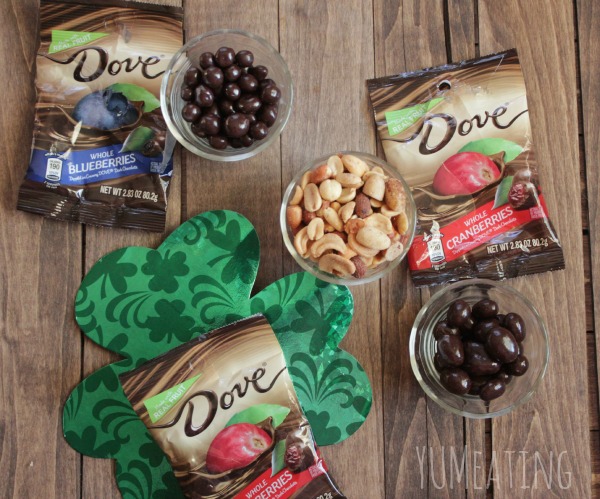 Sometimes life…..well…it…sometimes life just sucks. You know how the saying goes, "When life hands you lemons, make lemonade." Well, life has been full of lemons lately, but it is too cold to think about making a nice refreshing glass of lemonade. I'll settle for chocolate instead. Nice chocolate is generally my go-to when I am needing to de-stress and relax. I find nothing wrong with indulging in a little chocolate every now and then. 
I enjoy DOVE® chocolates. I can thank my mother for that. DOVE® is just like fancy decadent chocolate without the hefty price tag. So, here I am. Women on a mission. I headed out to the local Wal-Mart, knowing I'll find something good.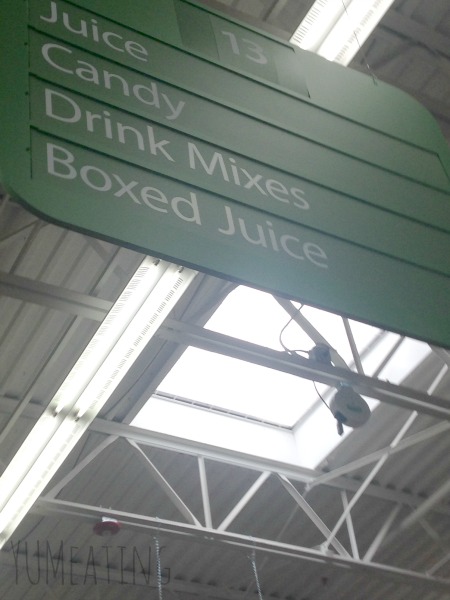 First stop, candy aisle!
mmmm look at all that wonderful DOVE® chocolate.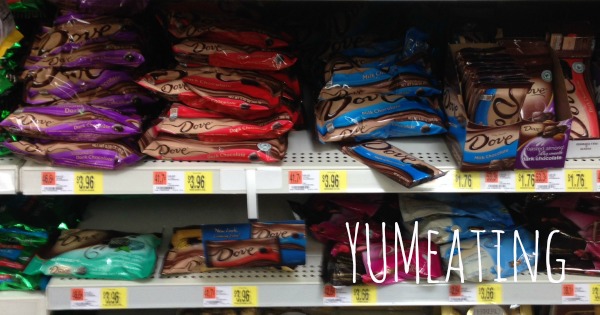 It's in the candy isle where I spotted the new dark chocolate DOVE® Fruit. These are dried blueberries, cranberries and cherries covered in that rich DOVE® chocolate. Best part? Each snack-size package contains 2 servings, each with 190 calories! I love the better-for-me option. #yumeating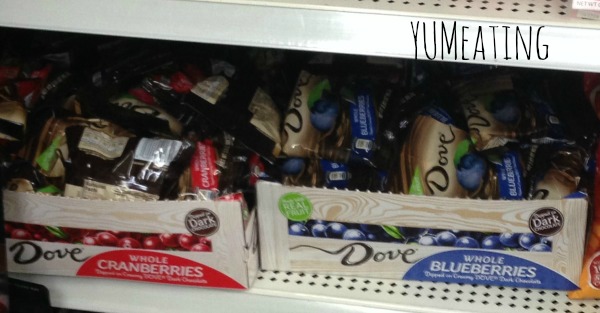 It's so simple to stick to your portions and not go overboard with your calories. Hey, there's fruit in there! Fruit that is full of the good stuff, like vitamin C. 🙂 This is definitely a case of have your cake chocolate and eat it too.
So, I grabbed a few of these fine little treats.
Mr. YUM loves cranberries, blueberries and especially cherries. I think he was just as excited as I was. It's ok. I was nice and shared. I bought extras. I encourage you to do the same 😉 He loved the cranberries most of all. I think he hid the package from me so he could enjoy them for himself. (Note: He actually packed them in his bag to take to work with him.)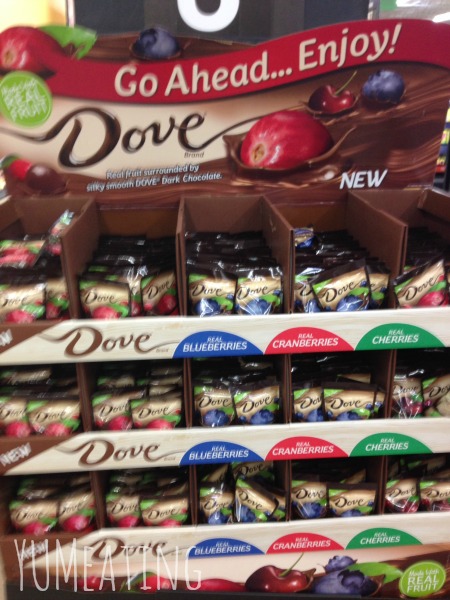 What he didn't know was that I bought a pack just for me….bwaaahhhaaaaaa 😉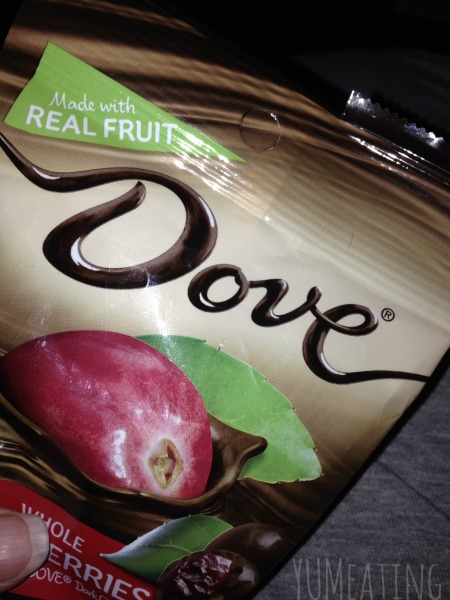 My first snack, I put the three flavors in my perfectly portioned antique Pyrex. It makes me feel all fancy and elegant. Each bite was a surprise. With each bite, a little more stress started to slip away.
I have to tell you, these little balls of dark chocolate and fruit are nothing short of amazing.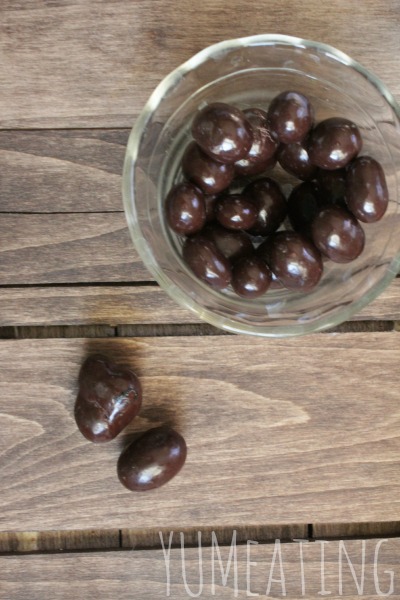 Since this is the month of March when so many celebrate St. Patrick's Day and then you have people like me who celebrate all month-long for Irish American Heritage Month, I thought I would celebrate and get a little festive with my DOVE® Fruit.

DOVE® Fruit paired with some simple mixed nuts. Nuts, dark chocolate and fruit makes a #winning powerhouse trio.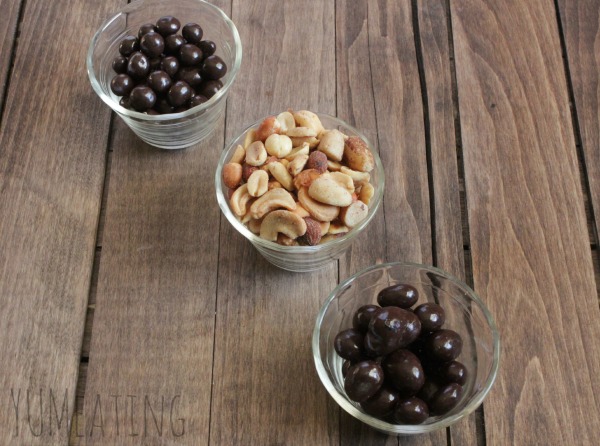 I like to keep things festive.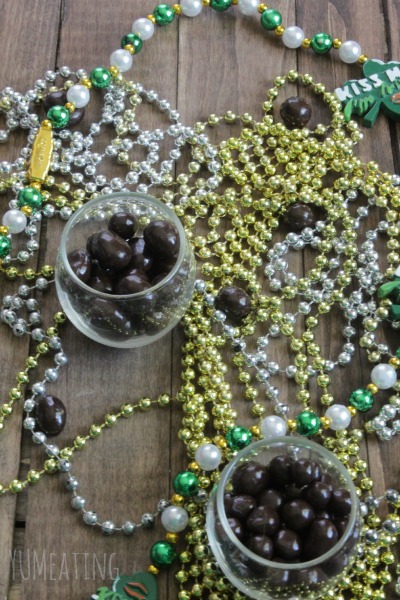 Party for one. Maybe two. Sharing is optional 😉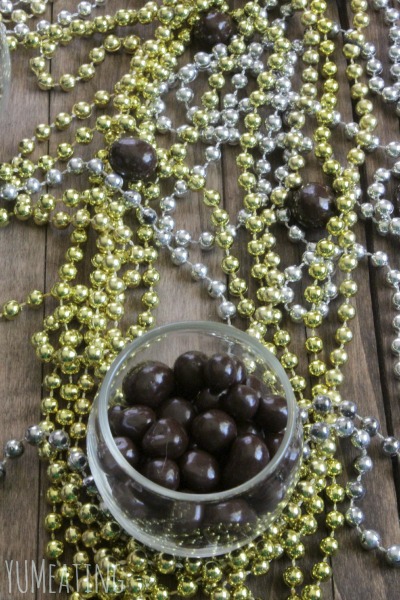 Dark chocolate DOVE® Fruit and some simple mixed nuts make the perfect snack to be pared with some Irish Breakfast Tea.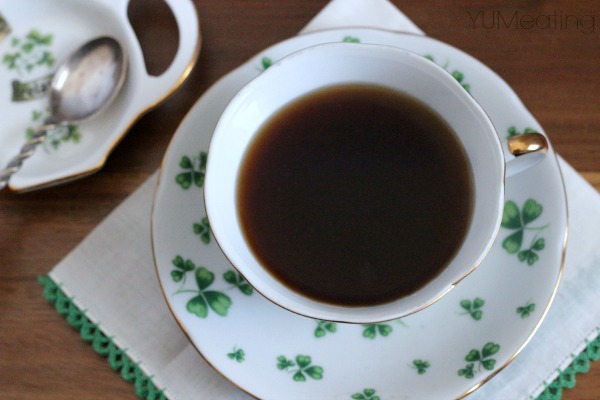 See more great DOVE® Fruit recipe ideas on the DOVE® Fruit social hub. You can also download a coupon to save on your DOVE® purchase.
What's your simple go-to snack when you need a little "me" time?