#DIY Dandruff Control Shampoo & Conditioner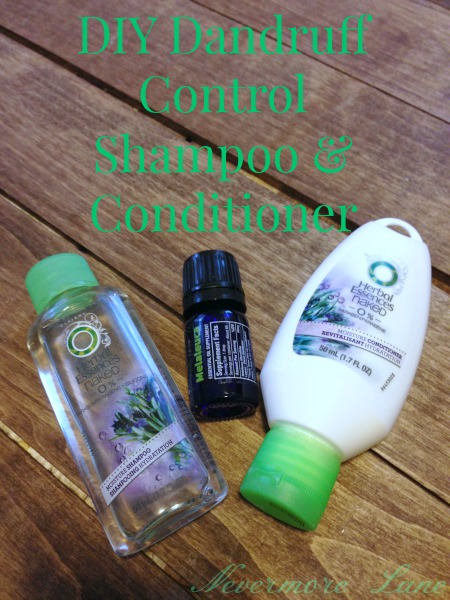 True story. I have never had a problem with dandruff. Ever. I am however, a former Aqua  Net hairspray addict. Yes, I am an 80s/90s child. I graduated in 1993 if that tells you anything 😉 A time when I couldn't get enough of my favorite hair band. My friends and I swore by Aqua Net and it cement-like holding style. Yes, it worked, but man did it ever flake. Then, and only then, did it look like I had dandruff. 🙂 Like dude, when it rained. Or, when I tried to comb out my bangs after they were as tall as the downtown skyscraper.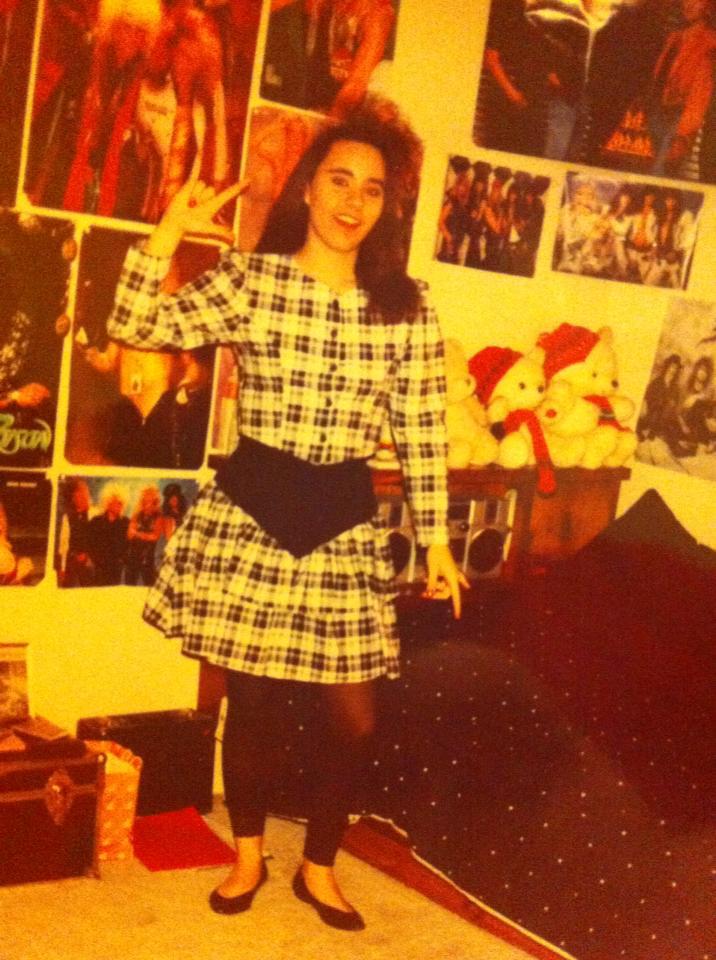 Because dandruff hasn't really ever been a problem for me, I wasn't really sure what was going on with my hair the other day. Around my temples and the part of my hair I saw dust. I didn't have any products in my hair, so I knew that couldn't be it. I started to think about whether I had been itching my head a lot more. Which only caused me to scratch my head. Literally. Got to love that power of suggestion.
Sadly, kiddo had lice. Even though it was treated before she came here, it still gave me the heebie jeebies. You do you know I have never had lice? I have no idea what it looks like or what it even feels like. Just the thought made me scratch my head. Sympathy affect maybe?
I didn't even think about that until I found myself in the bathroom wondering what the crap was in my hair. I kept telling myself it was dandruff…but what if I had lice? Nothing was moving and it didn't look like anything I had Googled.  I had hubs check it. He wasn't 100% sure, but he was leaning towards dandruff.
Perhaps the dryness in the house from cranking the heat along with my fit of itches caused my scalp to flake.
It's possible.
Either way, I didn't like it.
So, that led me to ask Siri to "show me natural treatments for dandruff." Away she went. She sent me to a few essential oil websites and it solidified what I was already thinking. Put some tea tree oil in my shampoo and conditioner. So, I found this cleansing shampoo and conditioner in my desk drawer from some of those sample boxes I get. I decided to put a few drops of Melaleuca (tea tree oil) in there to see how it would work. More like 5. In just the shampoo. And that is 2 oz. So if you wanted to make your own tea tree shampoo I would do 3-4 per every 2 oz until you get used to the smell.
I also added 1 drop to the 2 oz. of conditioner.
Off to the shower I went.
I'll tell you, tea tree oil isn't the best smelling oil on the market, but it sure did make my hair really clean and surprisingly soft. (Note to self: next time, add some lavender for better smells lol_
Best part? No more flakes.
I've been using this once a week to deep clean and remove all product build-up.
Still no flakes.
I'm one happy camper.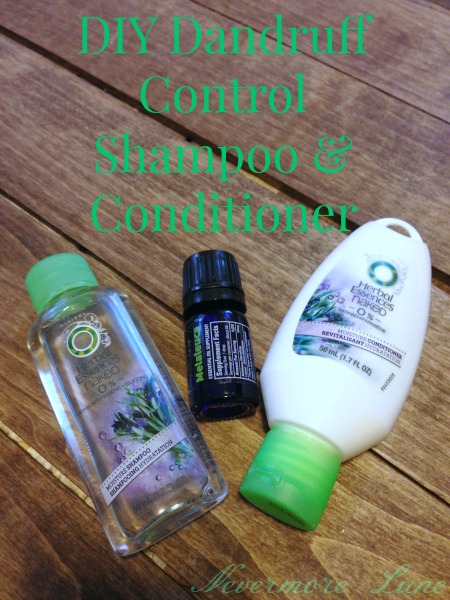 #DIY Dandruff Control Shampoo & Conditioner
Ingredients
2

oz

clean

clarifying and/or deep cleansing shampoo

3-4

drops Melaleuca essential oil

2

oz

conditioner

1

drop Melaleuca
Instructions
Add 3-4 drops of Meleuca for every 2 oz of clean, clarifying and/or deep cleansing shampoo. Shake well.

Wash hair.

Rinse thoroughly.

Repeat if desired.

Add 1 drop of Melaleuca to 2 oz of conditioner.

Apply to hair and allow to set for 1-2 minutes.

Rinse completely.

Style hair as usual.

To maintain healthy, clean, flake-free hair, repeat treatment once a week.
I order my Melaleuca from Spark Naturals. If you are interested in shopping there too, then add coupon code CHRYSTAL to your checkout and you'll receive 10% off your order!
Disclosure: All opinions are 100% mine. This post contains Spark Naturals affiliate codes. If you make a purchase I'll earn a few bucks. I am not being sponsored or compensated in any way for this post. I'm merely sharing things I like with the hopes that it might work for you too!
Note: I am not a medical professional. This is not an intent to treat, diagnose or cure. Please check with your medical professional.