How to Clean Your Makeup Storage the Right Way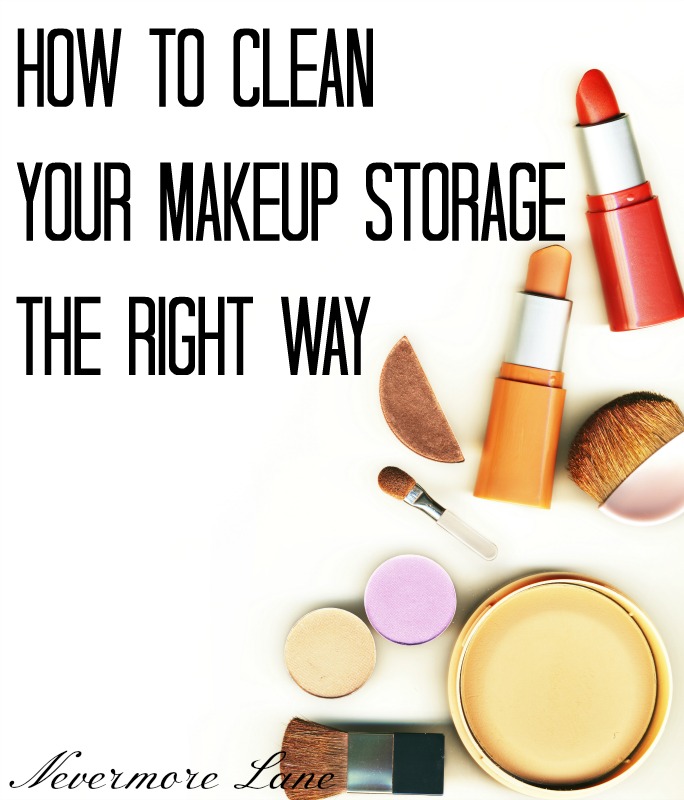 Proper makeup organization is essential for every woman in her everyday life. Currently, various types of makeup storages are sold on the market, so that every lady could find the one that suits her needs best and provide her with maximum comfort when storing her cosmetics.
Some of the most-used makeup storages are made of plastic or glass. Regardless of the type of the makeup containers, however, it is important for the storage to be made of material that allows you to clean it quickly and easily without worrying that the containers will be damaged in any way. After all, it is necessary for every woman to regularly clean their makeup storages in order to prevent unwanted micro-organisms from developing there, as well as to thoroughly clean all dust and dirt accumulations, makeup leftovers, etc.
Here are several ideas you can use when cleaning your makeup storage:
Baby soap, no matter if liquid or not, is among the most-used cleaning products when it comes not only to makeup containers, but also makeup brushes. The same applies to baby shampoo. These substances are among the most-preferred cleaning options for a lot of women as they are both inexpensive and efficient. Simply apply some soap or shampoo on your makeup containers and rinse thoroughly with water. Then, let them dry or simply use a soft dry towel.
Face cleansing foam can do it well when it comes to dirt and makeup, and this applies not only to your face, but to your makeup containers as well. The product is also great to remove all kinds of makeup splashes from mascara and face foundation.
Special makeup brushes cleaning products
Currently, there is a great variety of professional makeup brushes cleaning products that will not only help you maintain your brushes in perfect condition, but can also be used for bring sparking clean results for both your glass and plastic makeup containers. Such products can be normally found in large stores, but could be a bit more expensive in comparison to the baby soap and other alternative products, so please have this in mind, especially if you are on a tight budget.
Most specialists claim that every makeup storage cleaning should start with antibacterial processing. What you should do is dip a cotton pad in pure alcohol and thoroughly wipe all makeup containers of yours. Of course, you should be extra careful if they are made of more delicate material in order to prevent any damages.
Wet wipes are among the most-liked and preferred cleaning methods, because they are made from soft fabric, no abrasive particles are contained and both efficient and delicate cleaning is provided. If you have to put this in other words, wet wipes are qualitative and inexpensive product to use when it comes to your makeup storages cleaning. You can literally use them on all parts of your plastic or glass makeup container – excellent results are guaranteed.
Water and vinegar solution
Home-made solutions of water and vinegar have always been among the most-used cleaning products used for sanitizing various parts of our homes and disinfecting them. And why not? Vinegar is a natural disinfectant, and when mixed with water a greatly efficient solution is made so that you can apply it on all parts of various types of storage and containers.
This kind of essential oil is normally used as a delicate antibacterial product. So it is a great idea to use it instead of alcohol or vinegar for your makeup storage.
Guest Blogger Bio: Shannon Noble is a small business owner. She spends a lot of time in organizing and improving her home. She runs a small cleaning agency called TenancyClean W3.