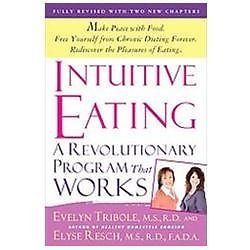 One thing I don't discuss over here at YUM eating (a whole lot anyway) are my personal food and weight matters. I try to save that for Self Employed Writer, but as I grow here at YUM and find my voice a little more I see that often my struggles have a lot to do with the food I create and the recipes I share. Wait, that came out wrong. My struggles have nothing to do with the food I am creating and sharing. My struggles are my struggles. However I am creating food and recipes because I am trying to battle the PCOS / osteoarthritis / degenerative disc disease / binge / overeating /mental health / migraines  and that is why I am making all of these YUMmy recipes. I also believe that I have wonderful recipes and stories to share.
Does that sound better? 
YUM eating is not a diet or weight loss website. I am over diets. Diets fail. It is a food site. Food is front and center. Food is good. We need food to live. If I lose weight in the process that is a bonus, right? 😉
But food IS a huge part in my recovery from the things that bother me right now.  I am a big believer in food being the best medication for what ails me and have always known holistic nutrition was my #1 friend. I'm trying to get back to that. I remember what I felt like, I remember I beat all of my problems.
I'm not sure how I did it, but somehow I found Heather at Kiss My Broccoli. I'm pretty sure I was searching for clean recipes and wham, bam, there she was!  I've been following her for a few weeks now and her posts make me laugh, they make me smile and they even made me cry. Not a lot. But I did shed a tear. Heather  mentioned this book, Intuitive Eating, in her post "Thoughts on Repeat." It was that photo of all that produce that first caught my attention and as I grabbed my 2nd cup of coffee and settled in for the read I started poking around through some of her older posts. I realized we had a lot of similar taste buds and I knew she was well worth subscribing to.  I've saved more of her recipes than I should probably admit to, she might think I'm a bit stalkerish 😉
I just uploaded it to my iPad and plan to start reading through it tonight. It's going to be a slow process because I really plan to take my time with it.
Are any of you facing health issues that could be resolved with proper nutrition? Or have you cured a health problem through nutrition?