Low Carb Bacon Meatloaf Muffins #keto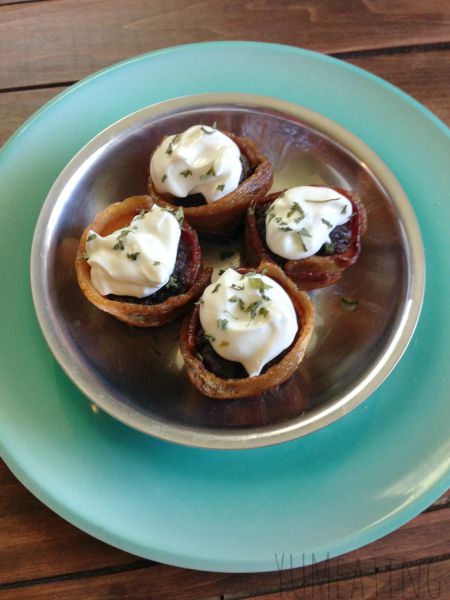 I've been trying to get back to my low carb / keto (ish) style of eating just so I can keep added sugars out of my diet. I haven't been so good lately. PCOS isn't going to fix itself and since there is no cure, I owe it to myself to find things I can eat which will help me manage it. A low carb lifestyle really helps with that, so I am on a mission to get back to that. I have been wanting to make these bacon wrapped mini meatloaf for quite some time. Now that the weather is cooler in the mornings, it's the perfect time to turn on the oven. 
I love these for a few reasons.
Bacon. I mean, pretty much everyone likes bacon.
Portion. Because they are made in an oven tin they are perfectly portioned.
Time. I hate making meatloaf. Who has time to wait for an entire loaf pan of meat to cook? These take half the time.
Meals. We can have these for dinner with some sides or with breakfast paired with an egg.
Simplicity. Take your non stick muffin pan, surround the circles with bacon. Take your ground meat, add seasonings, mix and put a little ball in the muffin tin. Bake.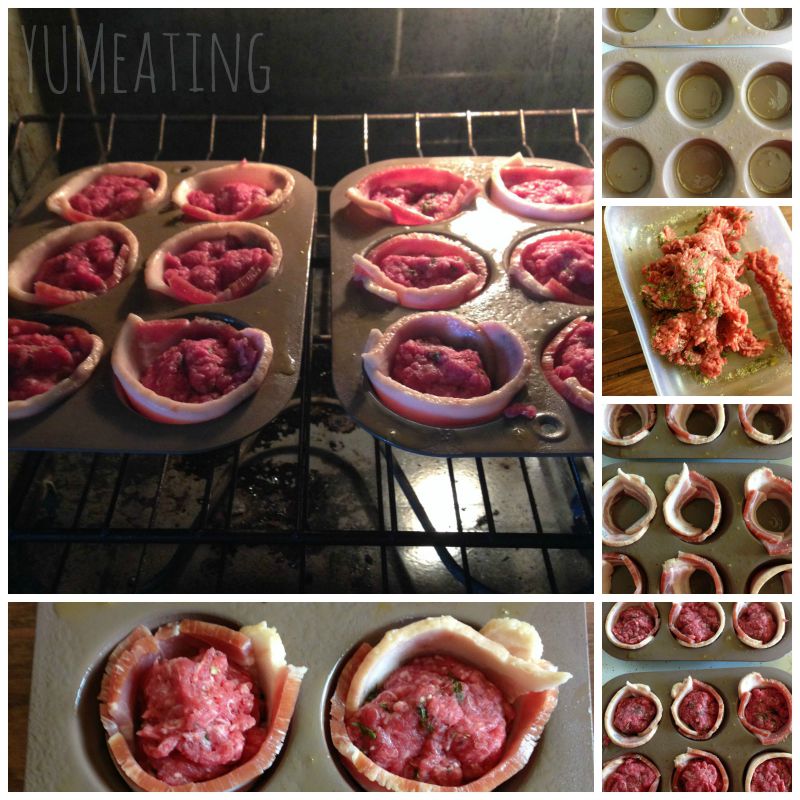 We loved these. I had a few for dinner and put some sour cream on the top with some parsley.
I had them for breakfast with an egg.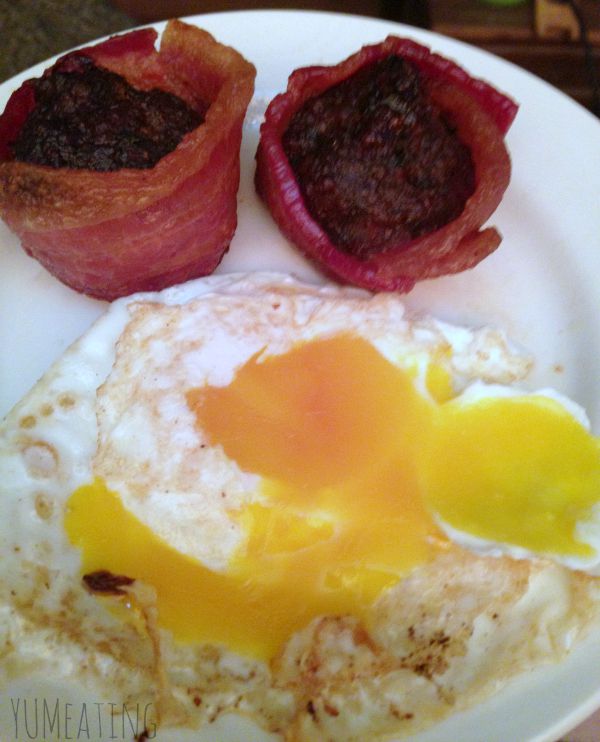 Even Tink had a treat (she licked my plate,)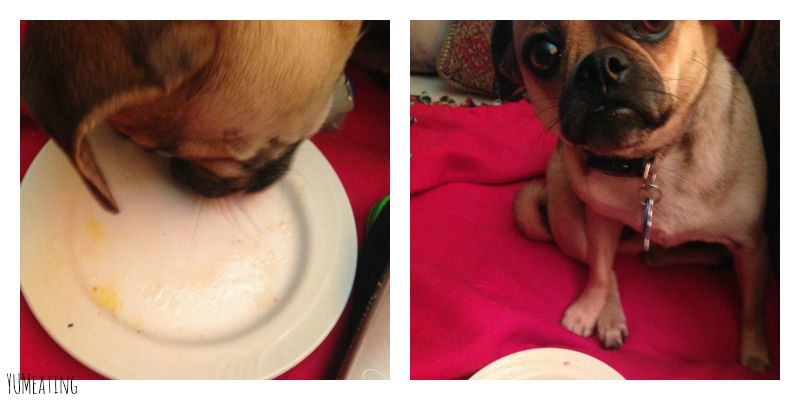 What I liked best is that I made a dozen so I was able to store some extras in the fridge for a few meals later in the week.
Low Carb Bacon Meatloaf Muffins #keto
Ingredients
1

lb

ground meat

your choice

6

strips of bacon

cut in half

OR 1/2 piece for each muffin tin you are using

garlic powder

onion powder

parsley

basil

oregano

OR you favorite meatloaf blend
Instructions
Preheat oven to 400.

Make sure your muffin tins are non stick, if not, coat them.

Place a half of bacon around the inside edge of each muffin tin.

Set aside.

In a bowl mix your ground meat and seasoning.

Roll out into balls and place inside each tin.

Bake for 20-30 minutes.

NOTE: If cooking with lean or extra lean meats please adjust the time. They tend to take less time to cook.