Ending the Day with a Summer Treat
"This shop is part of a social shopper marketing insight campaign with Weave Made Media® and Klondike, but all my opinions are my own. #weavemade #KandyBar
 http://my-disclosur.es/RgFrEH
"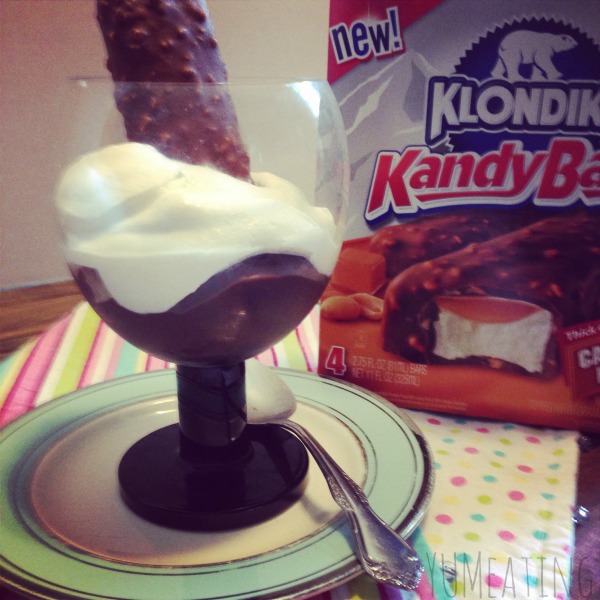 I can't believe it's back to school time already. Kiddo still has another month before she heads back but I am noticing some children have already gone back to school.
In July!
This summer has been pretty mild. There have been a couple of warm days but it sure has been raining. I know the garden likes it but I would like to enjoy the pool now that it's fixed and up. 
Another thing I like to enjoy in the summer (truth be told, winter too) is ice cream. I am pretty simple when it comes to my ice cream. It is rare I hit the novelty isle because so much of it is centered around kids. While I love kiddo just as much as any girl loves children, I don't always want my ice cream treats to be in a cone or in the shape of a mouse.
But hey, that's just me.
Kiddo and husband (he's the cook there) are at church camp this week. That means I'll be doing a lot of spring cleaning, watching scary movies that husband hates and doing a lot of fiction writing.
And hey, guess what?
I'm also going to enjoy some of these new Klondike Kandy Bars.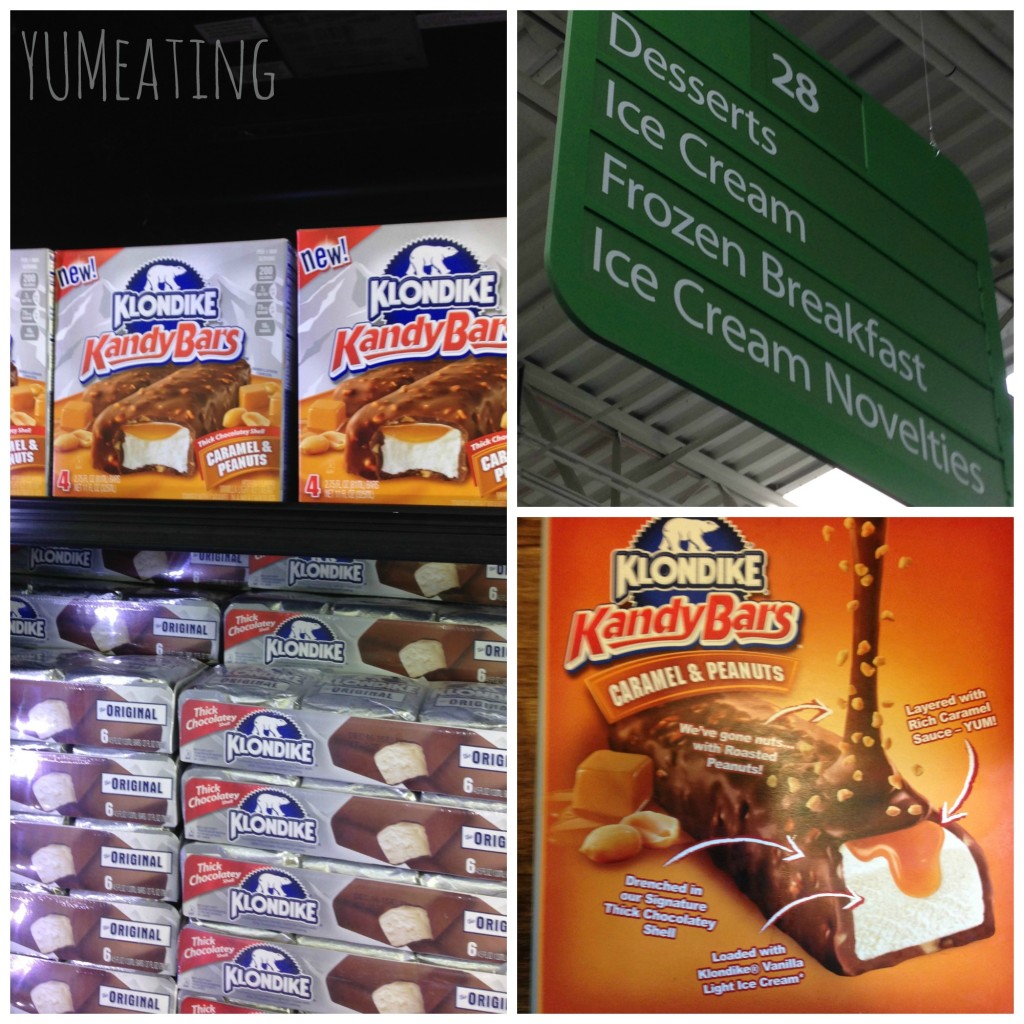 Have you seen them yet? They are available at my small town Wal-Mart so something tells me they are in your neighborhood, too.
I am pretty simple when it comes to my Klondike bars. I don't think I have ventured off the path when it comes to all the new fancy flavors they have. You know they have Klondike Taco's??? When I saw these Kandy Bars I had a hard time deciding between Fudge Krunch (mmmmmm chocolate,) Cookies & Cream and Caramel and Peanuts. Well, honestly, it wasn't too hard when I saw all of that delicious caramel.
So, while I enjoyed my "me" time I also enjoyed a Caramel and Peanuts Klondike Kandy bar. It was nice, cool, creaming and full of carmely goodness. 200 calories and  12 grams of fat. Worth every calorie.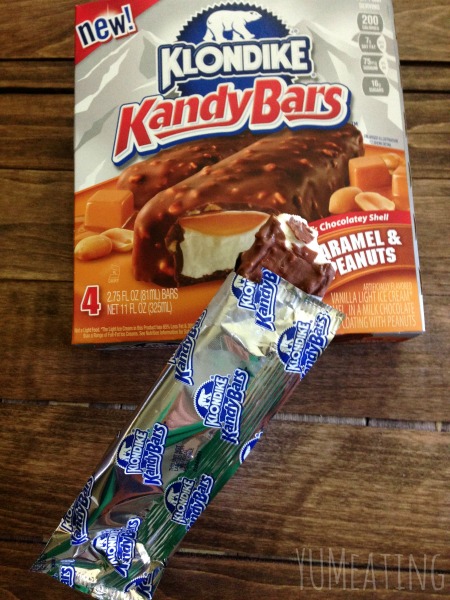 The following night I got a little more adventurous with my Kandy Bar.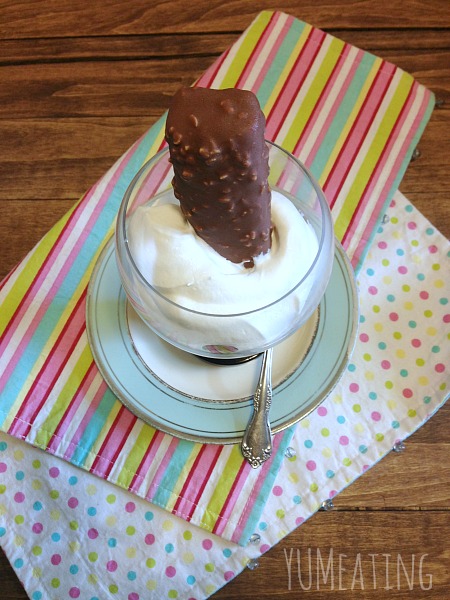 Add a little (light) whipped topping and (sugar-free) chocolate pudding for a brand new mind-blowing experience.
Creamy. Dreamy.
All mine.
Peanut and Caramel Chocolate Smash
Ingredients
1

Klondike Kandy Bar - Peanut and Caramel

1

cup

chocolate pudding

2

TBSP

whipped topping
Instructions
In a bowl or wine glass add the pudding.

Top the pudding with the whipped topping.

Place the Klondike Kandy bar in the middle.

Using a spoon, smash the bar.

Enjoy.
Hey, a girl has to live a little and indulge every once in a while, right? Especially when she doesn't have to share!
For more information check out Klondike's Kandy Bar's on the website and their YouTube. If you are on Vine, they are, too.
What are some of your favorite sweet treats when you get a little alone time?