Crockpot Blueberry Lemon Rhubarb Crisp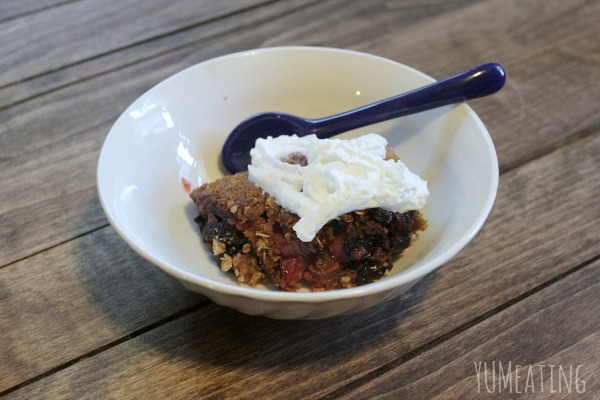 I know for some of you it's always crockpot season. But, I don't use my crockpot as often as I should. Since I work from home it is just as easy for me to slow roast in the oven or slow simmer on the stove top. I have certain recipes that work best it each of these. There are just some things that I feel don't work well in a crockpot. But, so many that do and this is one of them. Compotes and crisps are some of my favorite things to make and I really like making them in the crockpot. I feel the slow simmer really allows the flavors to melt together. So tasty.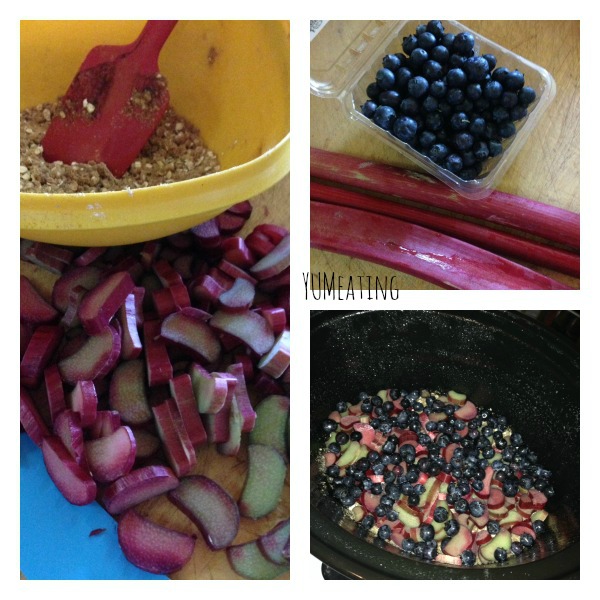 Normally at the end of garden season I am found making strawberry rhubarb, but after my blueberry lemon glaze donuts and becoming obsessed with lemon flavors I knew I wanted to welcome fall with another blueberry lemon treat. What I love most about crockpot crisps is that you can just dump it all into the pot , turn it on and walk away. No blending, no melting, no molding. For me, I don't even measure. But, don't worry if that makes you anxious. There is a recipe that you can follow which will give you the same results. 😉 This recipe has a bit of mixing and measuring for the filling…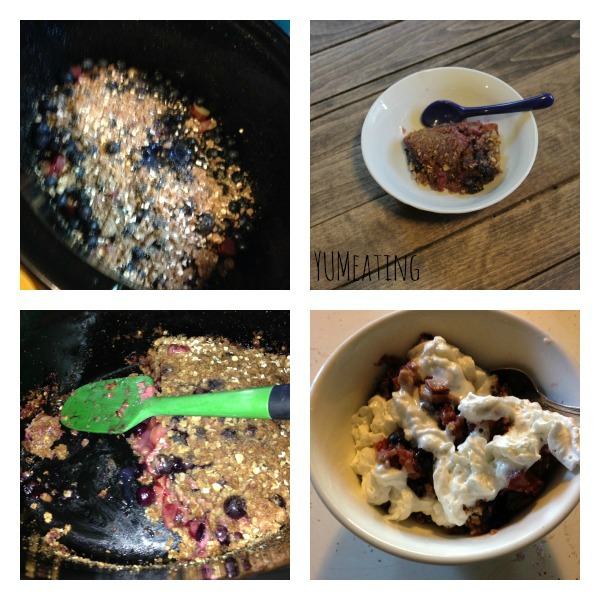 Crockpot Blueberry Lemon Rhubarb Crisp
Ingredients
1

cup

whole wheat flour

1

cup

rolled oats

1

cup

brown sugar substitute

I used Ideal xylitol

1

cup

stevia

1/2

c

melted butter

4

cups

diced rhubarb

1

cups

blueberries

2

TBSP

corn starch

1

tsp

cinnamon

1

cup

water

1

tsp

lemon juice

lemon zest
Instructions
Grease your crockpot.

Mix flour, oats, brown sugar substitute, melted butter, cinnamon in a bowl.

Press half the mixture into the bottom of the greased crockpot.

Add the diced rhubarb.

Add the blueberries.

In a small pan add the sugar, cornstarch, water, lemon juice and zest.

Whisk the ingredients on high heat to thicken.

Pour the liquid over the blueberry and rhubarb,

Cover with the other half of the oat mixture.

Cook on low for 3-4 hours.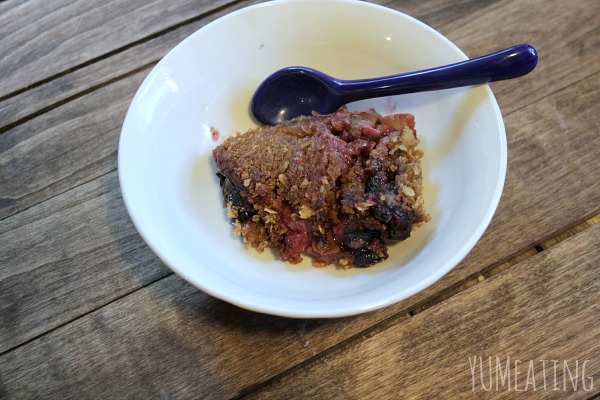 Are you a fan of compotes, cobblers and/or crisps? What are you favorite flavors?