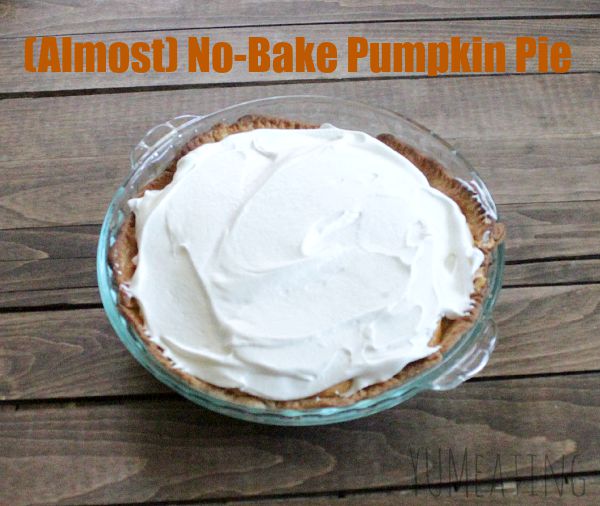 Shout out to my mom who created this recipe and quickly sent it over to me. It's made in the similar manner as our Pistachio Delight, so it should come as no surprise that my mom took that recipe and added a different pudding flavor. When I was younger, my mom was the queen of gelatin and pudding desserts. She knew so many hacks it was ridiculous. I try to pick her brain every now and then, but it doesn't seem to help. Either she's forgotten, or she's just not telling! 
For the most part, this is a no bake.
With the exception of the crust. I bake this really early in the morning while the house is still cool. That way, it won't be a real big deal to turn the oven on for a little bit. It's no big secret that I tend to cheat when it comes to pie crust. I have tried a million times to make pie crust from scratch. Something never turns out right. So, to reduce my stress, I buy these premade deals. Since there are two in each pack (meant for top and bottom) I actually get 4 crusts. Win!
The rest of the pie is made from pudding mix, whipped topping and cream cheese. Blend, mix, pour, chill and you are good to go.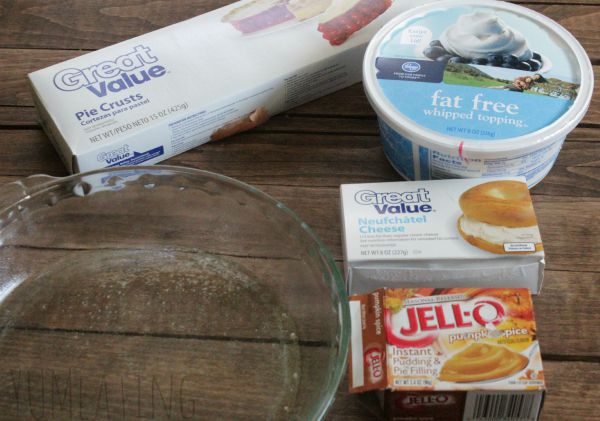 My mother used all full fat/calorie products (whole milk, cream cheese and whipped topping) but here since Mr. YUM and I have to watch our weight, the sugar-free, lower fat options work a bit better for us. Usually I buy sugar-free pudding, but I could not find the sugar-free pumpkin this time of year, so I grabbed the pumpkin pie spice variety. We used skim milk, low-fat cream cheese and low-fat whipped topping.
As you can see, this super simple recipe was a hit with the kiddo and hubs.  (pretty sure that's kiddo trying to dig out the middle and hope no one notices LOL )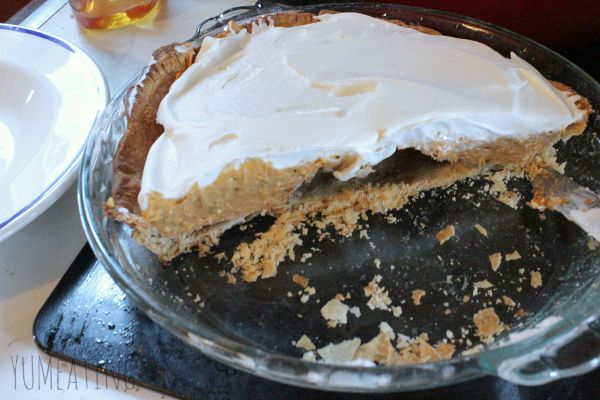 Are you a pudding and gelatin dessert maker? I'd love to hear about your favorite no-bake style recipes.
Low Carb Asparagus Egg Bake
Ingredients
2 bundles of asparagus, chopped
2 tbsp olive oil
4 eggs
salt
pepper
Parmesan cheese
cast iron skillet
Instructions
Preheat oven to 400 degrees.
Pour 2 tbsp olive oil in the cast iron skillet.
Add the chopped asparagus.
Place in oven and bake for 10 minutes.
Crack and add the eggs to the top of the asparagus.
Add salt and pepper to your tastes.
Place back in oven and bake for 5 minutes.
Sprinkle the Parmesan cheese.
Place pan back in oven and bake for an additional 3 minutes.
https://nevermorelane.com/almost-no-bake-pumpkin-pie/