Low Carb Chicken and Cheese Crust Pepperoni Pizza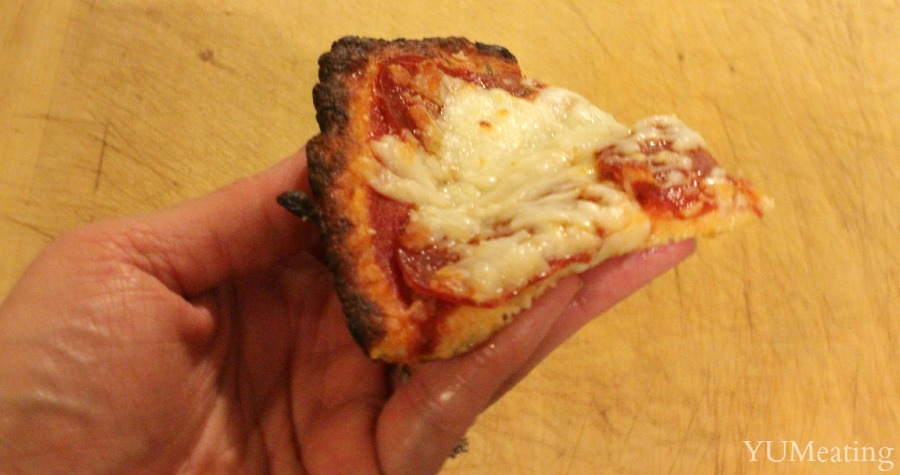 I am super excited today!
It's my first recipe with The Recipe Redux and I am even more excited that my first post with them is about pizza! Who doesn't love pizza with its warm delicious crust and tons of ooey gooey cheese? I know pizza is a long-time favorite food of mine. No matter how hard I try, no matter how hard I preplan, sometimes healthy pizzas fail me in the recipe building department.
I've tried everything as a crust.
For low-carb I once made a meatza pizza. The husband loved it. I thought it was ok, but the meat crust was just too greasy for me. Back in the early 200o's when I was an avid Weight Watchers member I learned of things like cauliflower crusts and using other meats and vegetables for crusts. When trying to figure out what type of crust I wanted to make for this recipe I started to sort through some of my super old WW recipes. I looked at tortilla and thought about the possibility of a high fiber low carb variety. But, then I noticed there were a LOT of those types of pizzas out there.
Scrap that.
Then I landed on a wheat crust. I had King Arthur whole grain wheat flour and yeast. That was going to be my go-to and I had planned to make a couple at a time and freeze a few.
Well as my luck would have it, things came up and I wasn't able to make the dough due to some time management issues I've been facing. So, I needed something a little quicker. I figured I would make a cauliflower crust, but I did not know if my husband was going to be a fan as I haven't made one since my WW days. With a hungry mouth to feed this was a risk I could not take so I chopped the cauliflower for snacking. Kiddo loved it over her weekend visit, so I am ok with that.
I found my recipe for a chicken crust. It was similar to meatza, but used shredded chicken and low-fat skim mozzarella cheese. I did a little research to see how many pizzas like this were circulating. Much to my surprise, I didn't find as many as I did with other crusts. One thing I did notice was a blogger who posted the recipe and made remarks about how she created the cauliflower and chicken recipes and how she laughed at all these people sharing them. For some reason I was amused and yet shocked by these claims and found myself completely sidetracked with my task at hand. I mean honestly, these types of crust recipes have been around for as long as I can remember.
So, I looked at different ways others were making it and compared it with my recipe. I wanted to make sure my recipe was still considered healthy and that I wasn't missing something since my recipe was so old. I tried going through my old WW journals, but the only time I recall eating this was with a ton of vegetables as I was going through a very low meat phase. Meaning, I hardly ate it.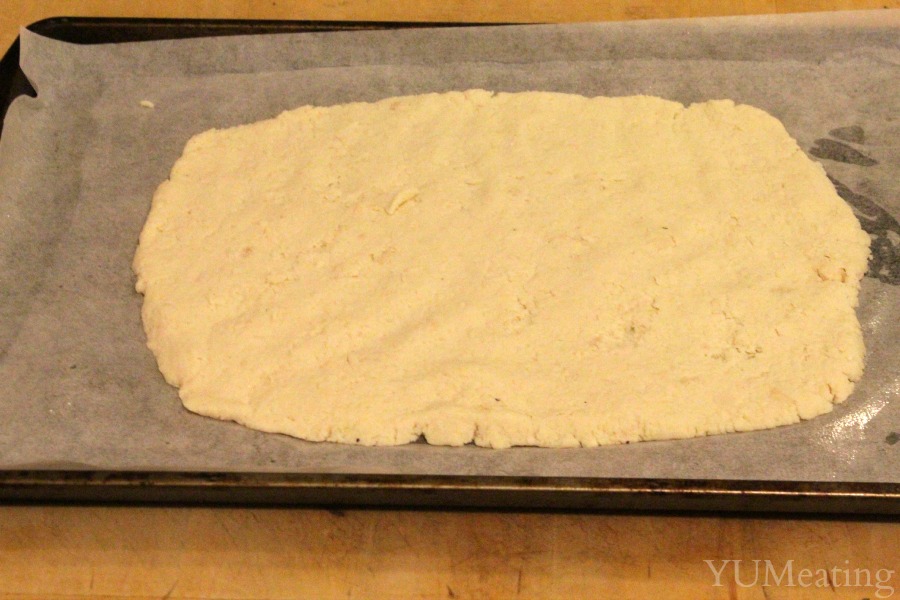 My crust is thin. It's low carb. It's fairly low in calories per serving. My pizza made 6 small pieces. It's also low sodium and sugar-free.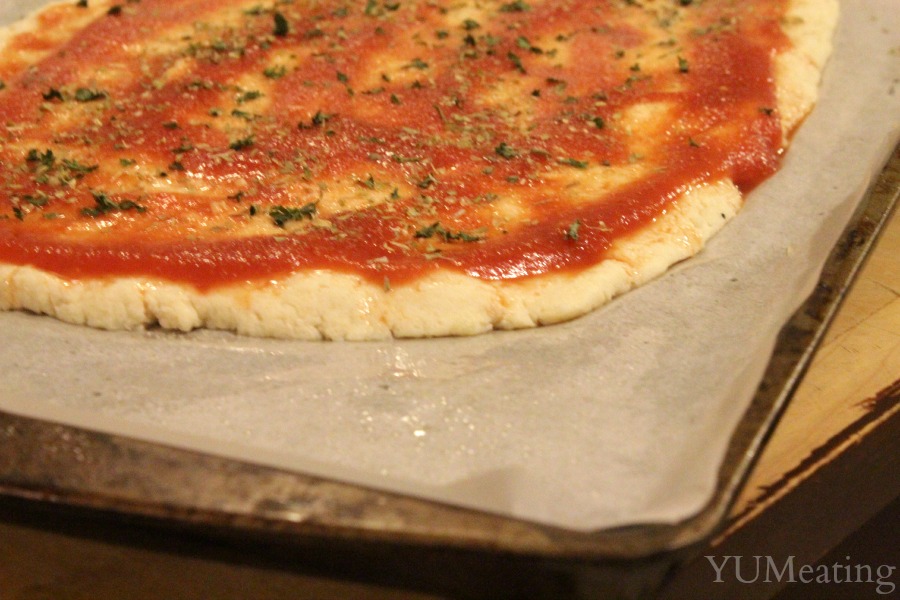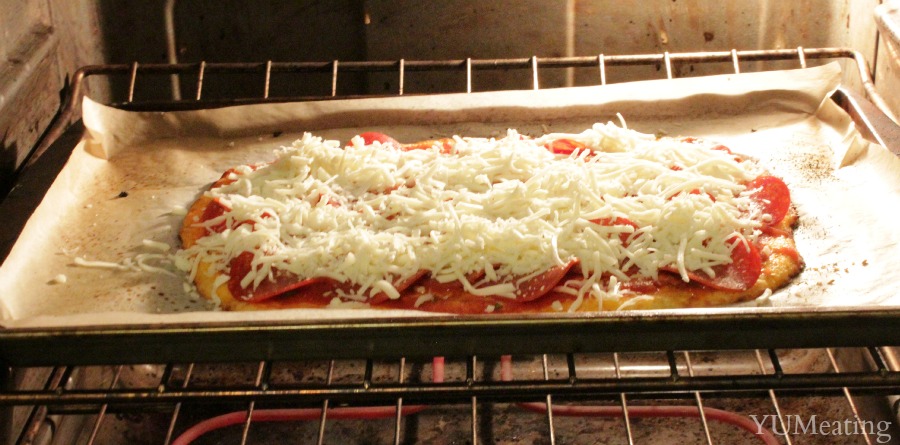 My toppings I left fairly simple. Again, I needed to make sure my husband was going to eat this and I was taking a real risk on the crust. So I used low sodium tomato sauce and added my own herbs and seasonings. The topping is low sodium pepperoni and skim low-fat mozzarella cheese.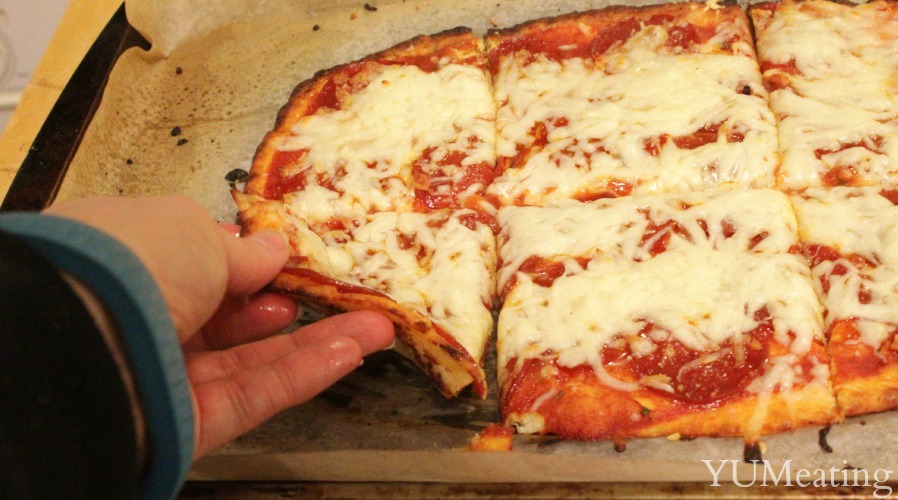 When I first picked it up I did not let it cool long enough for the cheese in the crust to harden. Once it did, it was a nice thin crust pizza that I could easily pick up and eat with my hand. No fork needed.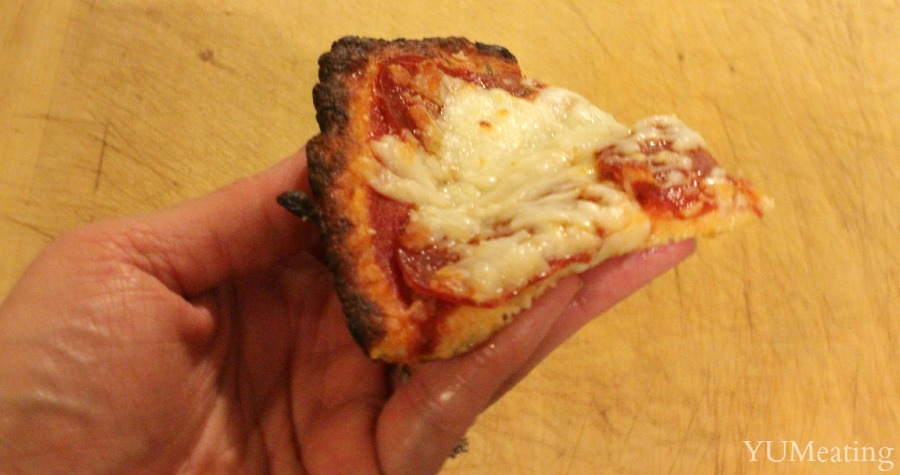 I have to say, it was actually pretty good and I am thrilled I was able to make it low sodium and low carb for us. The husband really needs to get better about the sodium intake.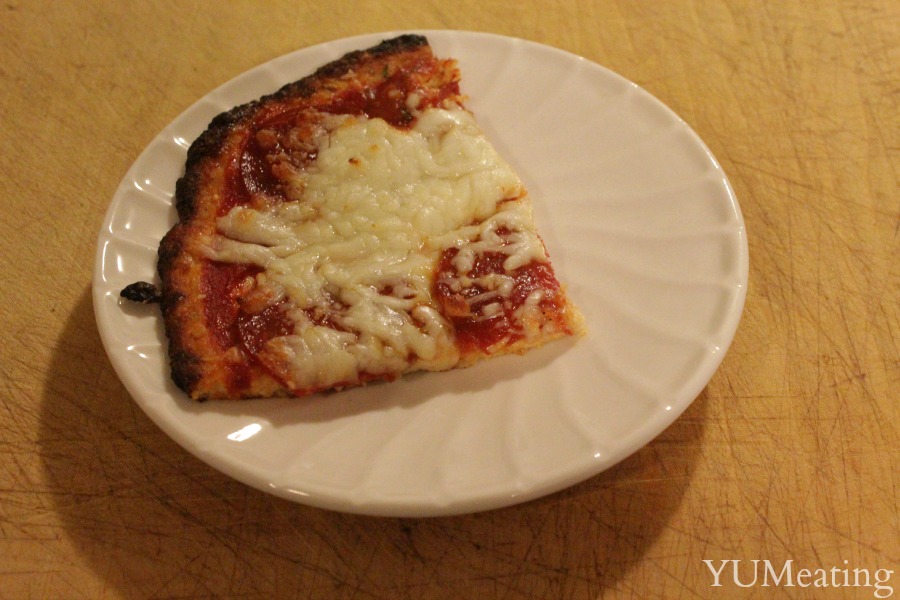 There are things you can do to beef up the health factor like add a ton of vegetables. Green peppers would have been great on this.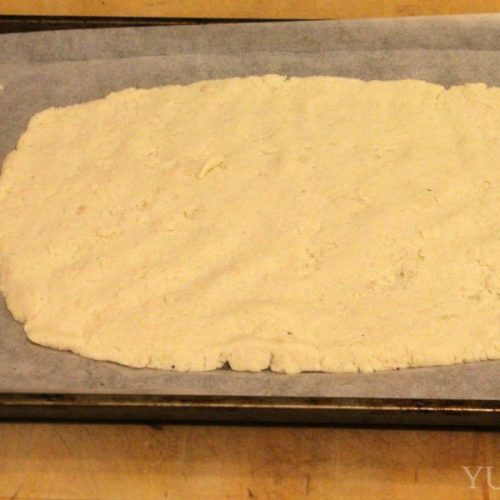 Low Carb Chicken and Cheese Crust Pepperoni Pizza
Ingredients
For the Crust: 2 chicken breasts

cooked, shredded = 1 cup

1

cup

skim low-fat mozzarella cheese

shredded

Parchment paper

For the Pizza Sauce: 4 oz low sodium tomato sauce

1

TBSP

Oregano

1

TBSP

Parsley

1

tsp

Onion powder

1

tsp

Garlic powder

For the Toppings: 1/4 package low sodium sliced pepperoni

1

cup

skim low-fat mozzarella cheese

shredded
Instructions
Preheat oven to 425.

Cook your chicken and cut it into smaller pieces and place in your food processor.

Add 1 cup mozzarella.

Blend well.

Chicken mixture will take on a crumbly dough consistency.

Lay a piece of parchment paper on a baking sheet.

Put the chicken mixture on the parchment paper and press into shape.

Place crust in the oven and bake for 10-15 minutes depending on crust thickness.

Let your crust cool for 5-7 minutes.

Spread the tomato sauce on cooled crust.

Sprinkle with oregano, parsley, onion powder and garlic powder.

Layer the pepperoni and then the cheese.

Bake pizza for 8-10 minutes, or until toppings are warm and melted.

All pizza to cool for another 8 or so minutes so the cheese in the crust can bond.

Cut pizza and enjoy.
Let me know if you try this crust and how it turns out for you. Would love to hear about it.
How do you make your pizza healthy? Sound off in the comments below.
If chicken crust is not your thing, check out my latest recipe using low carb tortillas. Super easy!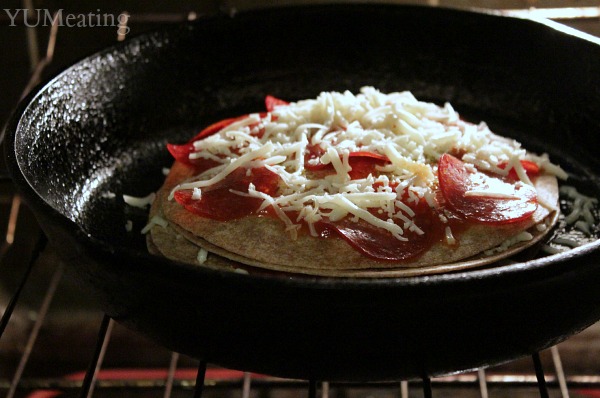 Now check out some of the rest of the Recipe Redux Pizza challenge!