Guinness Grilled Shrimp and Steak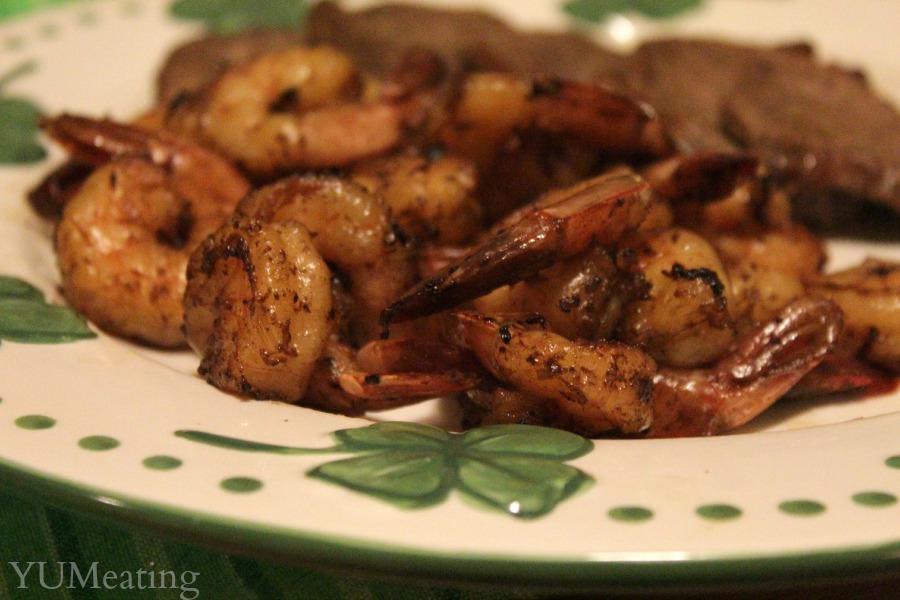 Hi-ho. Hi-ho, it's off to cooking with Guinness I go.
I have a secret to tell you.
I adore a freshly poured pint of Guinness….minus the few minutes I let it settled after pouring. Not too hot, not too cold.
It wasn't always that way. In my 20's it was all about super cheap beer. As I got older I realized I could no longer tolerate that boring draft. I had always wanted to try Guinness, but something always held me back (perhaps the ridiculous price tag?) and I always stuck to things I knew like Rum and Diet Coke or other drinks that didn't taste so much like drinks. Except for Amaretto. Straight. On the rocks. When I did try Guinness and started to really test out my Irish culinary skills, it really changed my world.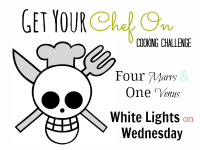 When Julie over at White Lights on Wednesday opened up the Get Your Chef On Challenge for the  month, I knew I wanted to participate. This challenge ingredient was for shrimp. There are so many tasty ways to  make shrimp and I pretty much love each and every one of them. I had wanted to make a shrimp and sausage gumbo, but I had just made a batch of chicken and sausage gumbo so I did not think my family was up for another gumbo, no matter the variety.
I began mind mapping some ideas (why, yes, I do mind map thank you) and while I was working on some Irish recipes for March, I came across beer grilled shrimp. Of course, beer was out of the question. I had a case of Guinness in the fridge and it had shrimp written all over a can.
This recipe was inspired by Eat This Much: Beer Grilled Shrimp
The rest was a happy dance in my mouth.
I tested two different sizes of shrimp and paired this with some Guinness Grilled Steak because I knew the husband was going to need a little more than shrimp to fill him up.  I think the extra-large size cooked up better.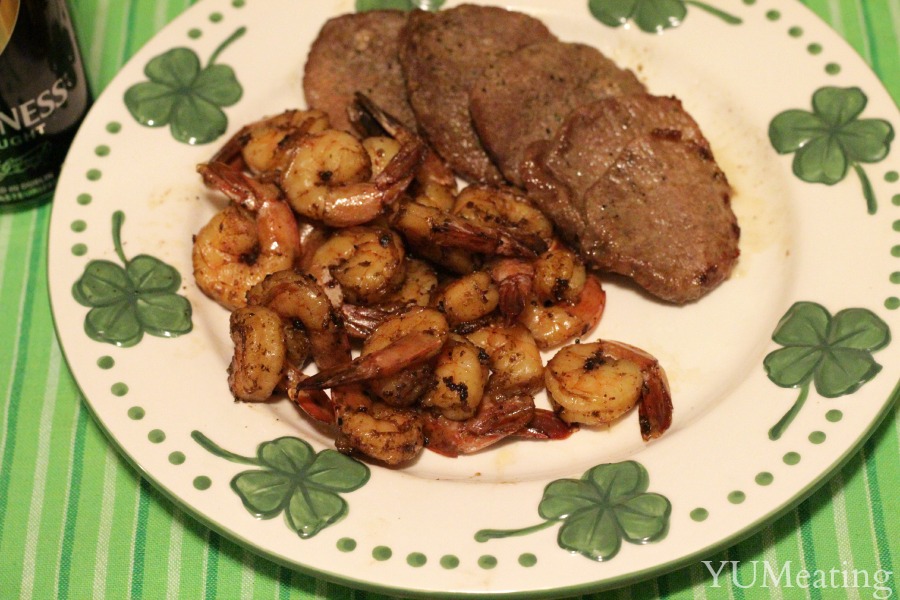 I also made a little bit of Jasmine rice to pair with the steak and shrimp.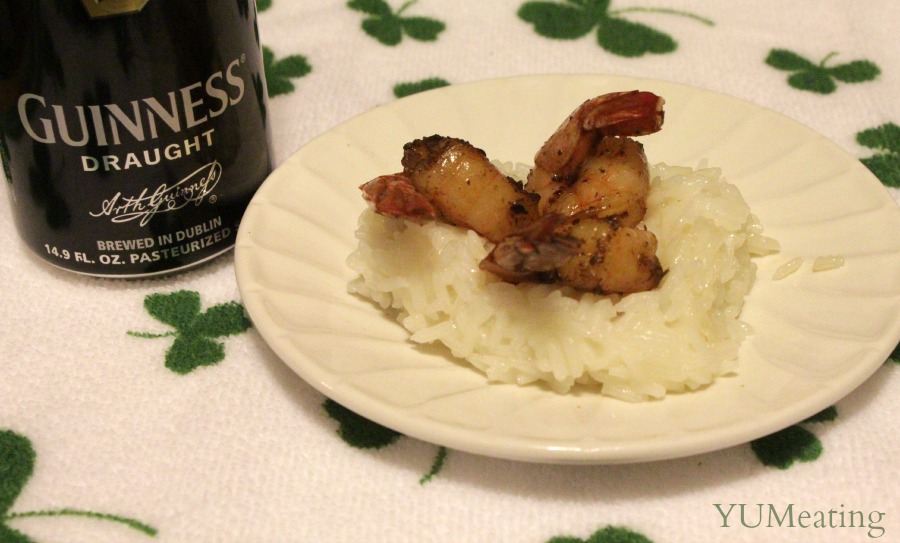 The steak was my Skillet Steak recipe and I added a few ounces of Guinness while it was cooking.
I really hope you enjoy Guinness Grilled Shrimp and would love it if you tried it and let me know how it turned out for you. 
Please stop by WLOW and the GYCO post and check out some of the other great recipes!
Guinness Grilled Shrimp and Steak
Ingredients
12

oz

extra-large peel and eat shrimp

6

oz

Guinness + 1 splash

about an oz.

1/2

TBSP

raw minced garlic
Instructions
Mix beer and garlic in a bowl with matching lid.

Add shrimp.

Put lid on bowl and shake well.

In a cast iron skillet warm a little bit of olive oil and a splash of Guinness.

Remove lid from bowl and add shrimp to skillet along with a little bit of the Guinness and garlic mixture.

Cook your shrimp on medium low heat until most of the liquid has evaporated.

Turn skillet to medium high and cook shrimp just long enough to have that 'fry' coating.

Serve with your choice of sides.