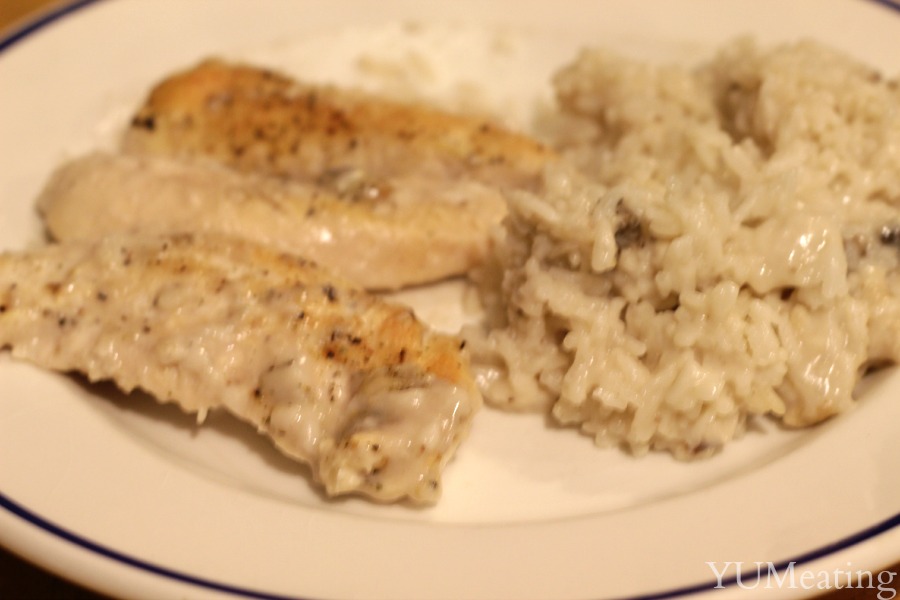 Chicken and rice is a treat in our house. It is one of my husband's favorite meals. But because it calls for canned cream of mushroom soup and white rice, I am a meanie and don't make it very often.
At some point, I am going to have to make my own cream of mushroom soup and freeze batches of it and swap the white rice out for brown. Brown rice takes longer to cook so I have yet to really sit down and redo this recipe. This is one of those recipes that both of our mothers made for us when we were children, so it has become one of those comfort meals. I hate to try to change it for fear it won't turn out as good as my regular pan of chicken and rice.
This time we had some jasmine rice. It is a little different than plain white rice. It doesn't seem to take as long to cook therefore getting mushy quicker. It has a different taste and of course, the smell, hence the name. Of course, with cream of mushroom soup poured on top, you really can't tell that drastic of a chance between simple white rice and jasmine.
When I made this recipe I had no intention of posting it on YUM. Hence the quick snap of a photo. I figured if you have seen one chicken and rice dish, you have seen them all. But here I am. Showing you what YUM eats from time to time.
Jasmine Chicken & Rice
Ingredients
2

cups

jasmine rice

2

cans of cream of mushroom soup

2

cans of water

salt and pepper to taste

2

pounds

of chicken breast

salt free seasoning
Instructions
Preheat oven to 375.

Place the rice in the bottom of a cake pan, or similar style baking pan.

Add the cream of mushroom soup and water.

Mix it up.

Add some salt and pepper.

Place chicken breast on top of mixed rice.

Sprinkle with salt-free seasoning.

Cook for 30 minutes or until rice and chicken are cooked thoroughly.