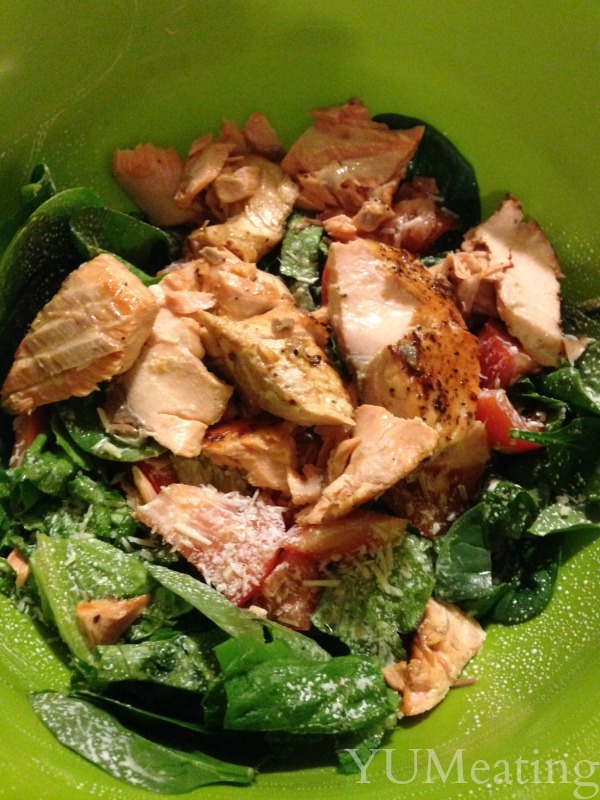 Salmon is full of good fat and it's my favorite fish. Sadly, the husband is not a fan. I had hoped it was because he had a bad experience and that maybe he would try mine. I cook it so many different ways, but even with one small bit he still wasn't going to change his mind.
That's ok. But I still have to be able to enjoy my salmon.
I did a review for Blue Apron and they sent me some salmon. I wasn't interested in making this full fat Caesar salad with tons of mayo, so I decided to make my own healthier low-carb salad out of the salmon they sent me.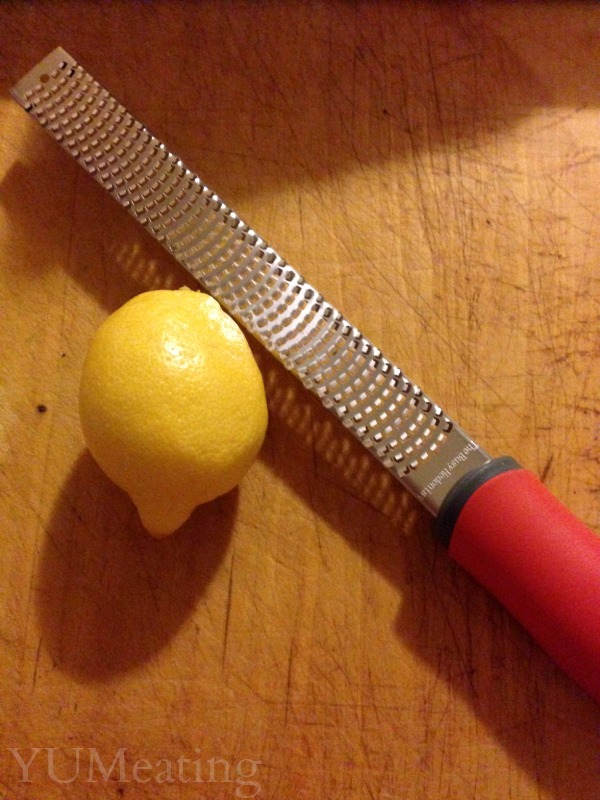 I even used my new zester!
The salad is super simple to make and what I did was cook all the salmon at once so I could warm up the other piece later.
Low Carb Salmon Salad
Ingredients
2

salmon filets

2

cups

spinach

2

cups

romaine

chopped

1 to

mato

diced

1

tbsp

olive oil

lemon zest

lemon juice

1

tbsp

grated Parmesan

sea salt

pepper

dressing of your choice
Instructions
Cook the salmon with a little olive oil over medium low heat.

Season with sea salt and pepper.

Cook salmon until done, flipping every few minutes. Salmon will no longer be bright pink in the middle.

Break up into pieces.

In a large bowl combine all the salad ingredients, the cheese and lemon zest.

Add the salmon.

Squeeze the lemon you zested.

Add more salt and pepper if desired.

Top with your favorite dressing.
For my dressing I used a Wishbone ranch spray  because I am also trying to keep my calories down.