Almond Peanut Butter Banana Latte Smoothie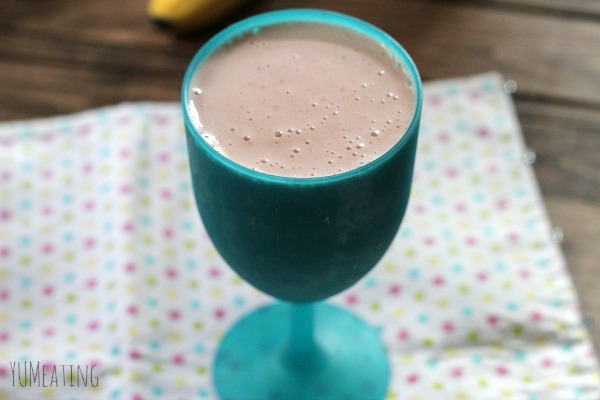 Where did fall come from? Wasn't it just summer like yesterday? Brrrrrrrrr
Let me ask you this, do you drink smoothies all year round? For those of you who do, I am dying to know how you manage to drink them when it's cold outside. I have tried a warm protein drink, putting it in my oatmeal, using it as a glaze on donuts and I believe their was a time I tried making pancakes with it. #fail I have tried not using frozen fruits and spinach, but (to me) it's still like a frozen summer treat. I need to find a way around this because I looooooove my smoothies. While I still drink them, I just find it harder in the cooler months. I think it's time to experiment with some warmer recipes. hmmmmmm wonder how warm milk would work out…..latte! 
I've been pounding away at the keyboard trying to find time to finish my next protein book. I have the cover all done and let me tell you, it's s step up from the last protein powder recipe book.
For those who are new here, hey ! I wrote a protein powder recipe book!  Shout out to hubs to made the cover. At the time, it was exactly what I wanted. Here we are some time later and I feel like it needs a cover and maybe a title change. Not sure.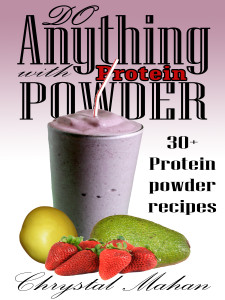 Anywho, that's not why we are here today. I'm here to share my super-duper fabulous Banana Peanut Butter Banana smoothie. And let me tell you, it was super yum. I didn't snap a picture but when I sipped off the top and topped it off with what was left in the blender, I added a drizzle of honey. Best thing ever. If you are a fan of peanut butter with slices of banana and a drizzle of honey, this is the perfect smoothie for you.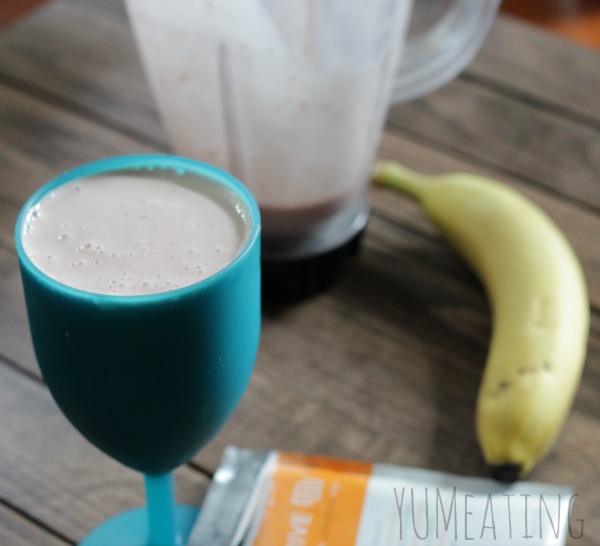 You'll notice the package of Le-vel in the photo. I had tried the protein powder for a month. To date, it's my favorite tasting protein powder. It has a really nice creamy taste. It works well with adding cocoa powder to make something chocolate, or just a fruit flavor. I did try some other Le-vel products and those didn't work out to well for me. Lately I just find myself using Designer Whey in Vanilla. It's easy to find and affordable.
What are your favorite smoothie ingredients? 
Almond Peanut Butter Banana Latte Smoothie
Ingredients
1

cup

unsweetened almond milk

1

frozen banana

broken into pieces

1-2

TBSP

PBS powder

or peanut butter of your choice

4

coffee cubes

when I have leftover coffee I freeze it in ice cube trays

1

scoop of unflavored or vanilla protein powder

drizzle of honey

optional
Instructions
Add all the ingredients into the blender and blend well.

Drink should be smooth and creamy.

Top with a drizzle of honey if you desire.