14 Super Easy Everyday Paleo Recipes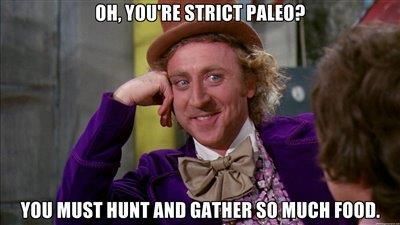 Where did the summer go? I know we all say that time flies as we get older, but this summer went by really fast for me. I had so much going on. My Trash to Treasure Garden was supposed to be my big summer project. Sadly, the terrible storm we experienced in towards the end of July destroyed a lot of my growth. I've had a few things appear out of the garden, but most of it was destroyed. I still have squash coming in and I have come to the conclusion that what I thought was eggplant is actually bok choy or swiss chard and that actually survived! Corn is still coming in as well as potatoes, beets, carrots and squash. So it's still got some things going on. But as summer winds down I will have to start pulling roots out of the garden. Clean things up and get my blueberries, blackberries, strawberries and asparagus covered before the cooler weather hits. These don't grow year one so they have to be saved. Soon, I will be closing the pool down as well. I didn't get much of a chance to enjoy it. Felt like it rained every day so I would spend the next day shocking it only for it to rain again. It's just not been the best summer that's for sure. Some other stuff happened that really tossed me around a bit too. So what does this have to do with Paleo you ask? Well, the foods I am plucking out of the garden I need some super healthy recipes for. 
Insert Paleo. No, I am not a Paleo follower. I have some issues with it. While I know the recipes are good as they are whole, clean food, there is a lot of problems within the blogging community. So many claim Paleo when in fact they are Primal. So many claim Paleo but do not follow the basic principles which are organic foods and grass-fed meats. I know that not everyone can afford that, but that is the point of Paleo. If you can't follow Paleo and you are eating things like bacon and cheese, technically you are doing Primal. I've read all the major books and studied them a great deal when I found out I had PCOS. With everyone jumping on the Paleo bandwagon is seems like all the recipes are cluttered with more dessert than anything. I am sorry, but if you are going on Paleo to lose weight and get well you can't keep eating the things you are used to eating because you are still going to overeat on a Paleo lifestyle.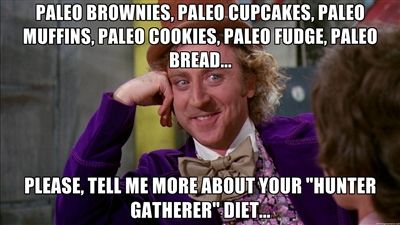 Now, having said all that, there is still a benefit to Paleo. For someone like me who likes to eat whole, clean foods with the least amount of processed foods, Paleo is a good place to start. I just don't like all the rules and the Paleo police. I feel anything a person can do to better their health is a good thing and should not be policed.
Whether you are interested in Paleo or just looking for easy whole garden friendly meals, here are 14 to get you started.
NOTE: You will need to turn your ad blocker off in order to see the photos below. The list below is in no particular order.
Check out Everyday Paleo

by Chrystal M. at Foodie.com
Snacks
Paleo Raw Food Flaxseed Chia Seed Crackers – I have only just discovered Chia seeds. All I have done is soaked them and added them to a smoothie. I need to get busy with more experiments. I made some low carb flax crackers a few years back. They were alright but nothing my family really raved about. I wanted to try other recipes but at the time there wasn't many circling around the net. Now, I am all about this raw food version and I have added it to my 'someday to try' list.
Classic Cashew Cheese – Cheese is my weakness. I have tried a few times over the last few months to really push it out of my house to keep it out of my mouth. I'd have to watch nut cheese too since I love nuts and they are just as full of calories.
Other Meals
Paleo Avocado Tuna Salad – I love tuna and I love avocado. I have yet to put the two together. I'm working on it.
Paleo Fettuccine Alfredo – thanks to noodles made out of yellow squash, this Alfredo is clean and whole.
Sweet Potato, Broccoli and Ground Beef Pie – I picked this meal because it's similar to a Shepherd's Pie and we all know how much I love a good Shepherds Pie. With a sweet potato outer shell and broccoli with beef insides, this meat pie is sure to be a family pleaser.
Paleo Pot Pie – Chicken pot pie in the best form. Family comfort with a healthier ingredient list.
Paleo Burgers with Caramelized Balsamic Onions and Avocado – It has avocado. I am all over it. No bun required.
Paleo Chicken Soup – This is a wonderful slow cooker recipe. I always look forward to a recipe that I can use my slow cooker. I feel it doesn't get used enough.  I'm a huge fan of making my own chicken noodle from scratch. I have cleaned it up over the years by taking the white flour and using whole grain wheat flour. This is lower in glycemic index which works better for my PCOS. I'm not here to get in the flour/wheat/grain debate. This Paleo chicken soup has all the comfort without the noodles.
Unstuffed Paleo Cabbage Rolls – I love cabbage rolls. Having it all toss on a plate like this is a great twist on an old favorite.
Paleo Pizza Bowls – Pizza on Paleo? Why sure. There are so many pizza recipes out there to fit any eating lifestyle. What I like is that these are little cups which = perfectly portioned!
Dessert 
Barbecued Stuffed Bananas – Have you ever grilled a banana? It turns into a wonderful creamy dessert. All natural.
Paleo Pecan Pie Tartlets – Pecan pie is one of my favorite things. But, it is rare I eat it anymore, even on Thanksgiving. It's just not worth the crash my body goes through and the distress my intestines go through. Whenever I see a clean, low carb and Paleo version I keep it to try. I especially love that these have portion control built-in!
Paleo Chocolate Coconut and Lime Pie – Just yum. That is all.
Paleo Sundae – Made with coconut cream. This is light and dreamy.
 Disclosure: This is a sponsor post from Mode Media and Foodie.com the network to which I belong. I was compensated for my time but all choices and opinions are 100% my own.