Canning Tomatoes: A Family Tradition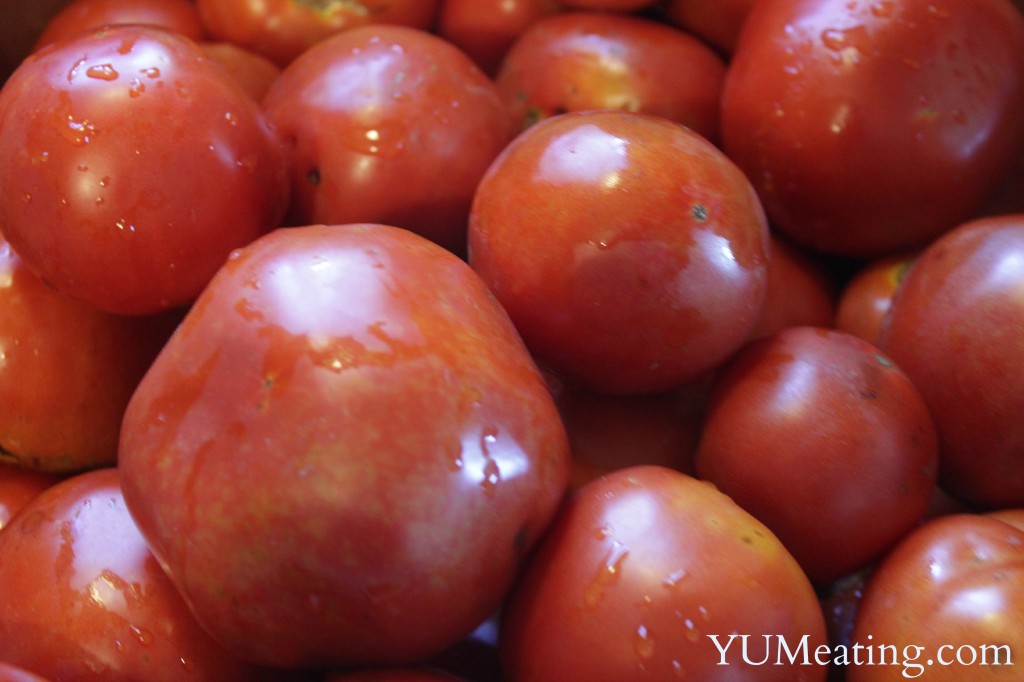 I love this time of year. All the tomatoes are ripe and everyone has too many of them. I'm very fortunate that someone always passes along some tomatoes to me. This year a friend of my mothers passed along an entire bushel of tomatoes. I ended up canning around 30 jars.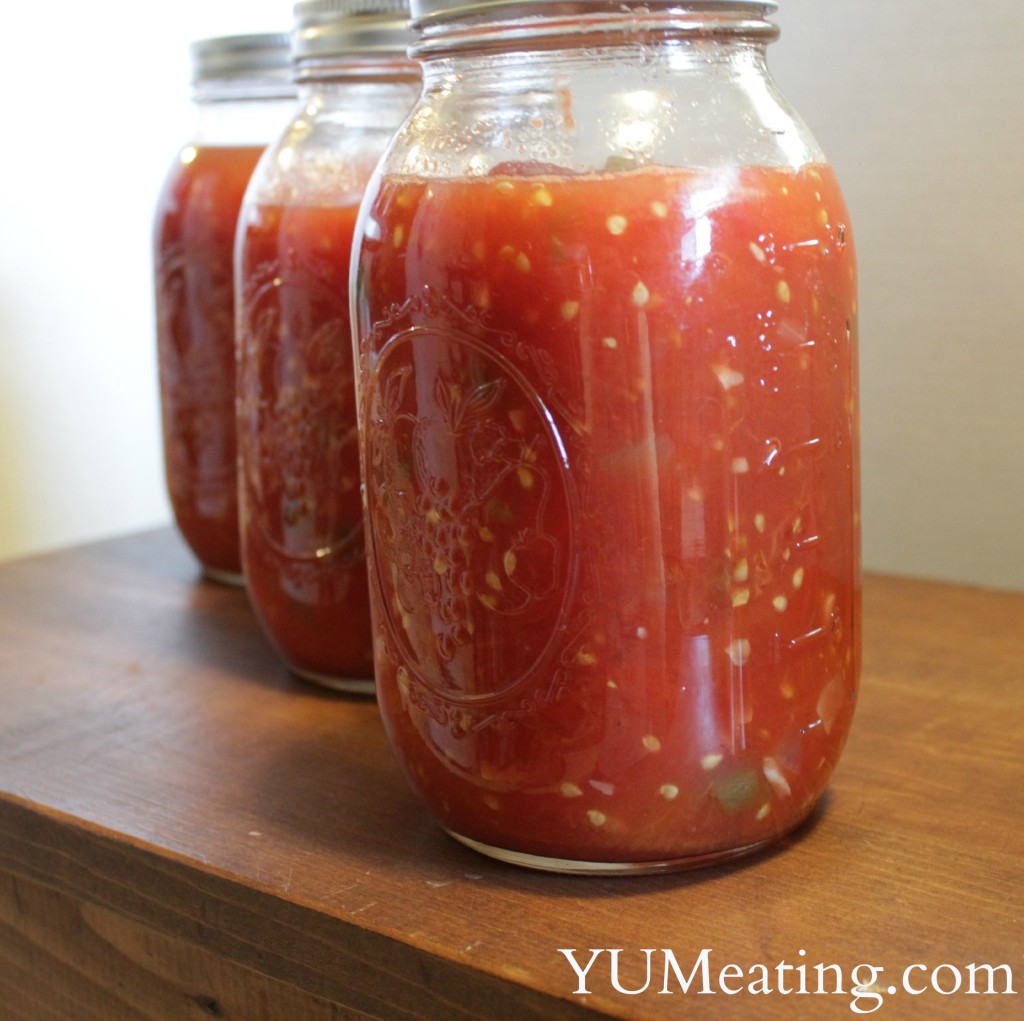 With this basic recipe I use these jars of tomatoes to create spaghetti sauce, chili, goulash, swiss steak, vegetable soup and a few other recipes. It's been a staple in my family for years. My mother said it's one of those things her parents have been doing for as long as she can remember and there has never really been an exact recipe. What I am about to share is just how we happened to of made it this time.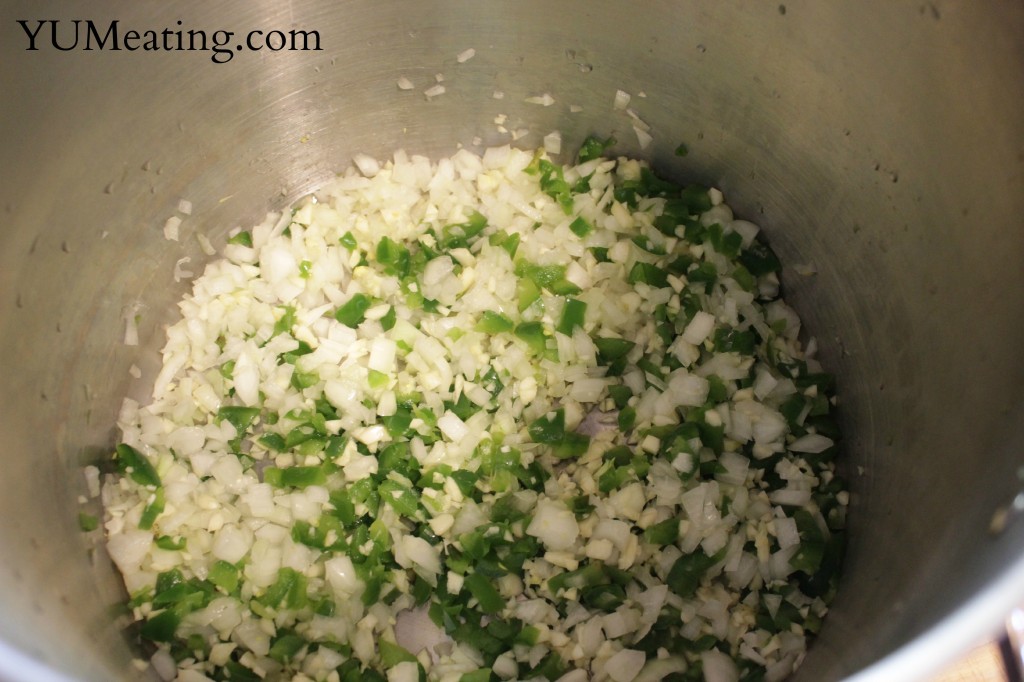 This was the first year that kiddo had been around to witness the madness. She wasn't able to participate as much as she did with the pickles, but she still had a good time watching the process and listening for the jars to pop.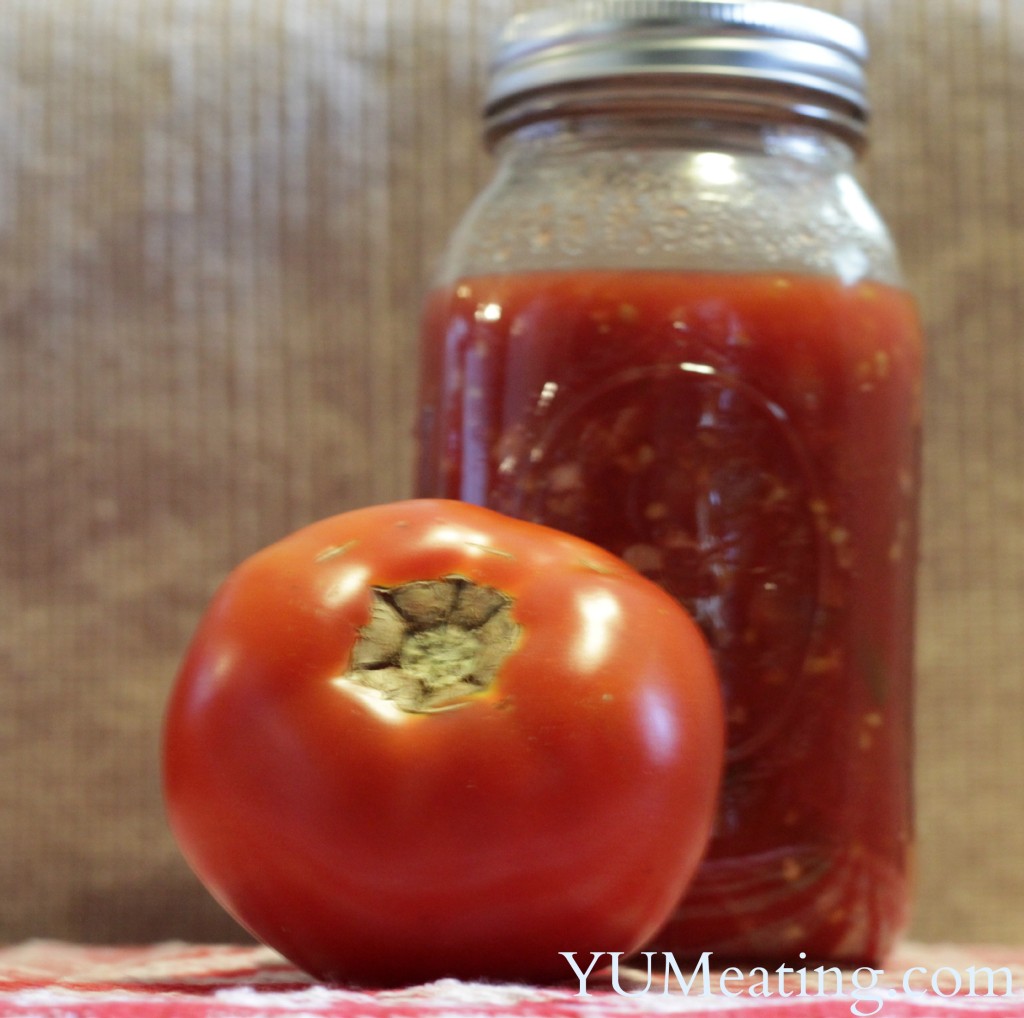 Before starting make sure your jars are sanitized and that your lids and rings have been boiled. ( we boil ours in hot water to sanitize)
We used 3 pots. 2 for cooking and 1 for water. The pots were 12 quart pots.
Canning Tomatoes: A Family Tradition
Ingredients
4

bell peppers

diced

4

large cloves of garlic - cut them however you like

6

onions

diced

30 - 40

pounds

of tomato

approx. 1 bushel

4

tsp

salt

2-3

bundles of green onions

sliced
Instructions
Chop your vegetables (not the tomatoes) and divide them between the 2 - 12 quart stock pots and then set aside.

Wash and core your tomatoes. You can choose to do all of them at once, or in bundles.

Grab the other stock pot and fill with water. Set on stove and bring to a boil.

While you are waiting for the water to boil fill your sink with cold water.

When your water starts to boil, turn it off.

Carefully place the clean, cored tomatoes in the hot water. Fill your pot but don't over stuff. You want your tomatoes to have room to breath and you don't want them to be squished.

Leave the tomatoes in the hot water 2-3 minutes. The skin will begin to crack.

Using grippers or tongs carefully remove the tomatoes from the hot water and place them in the sink of cold water.

Peel the skin and discard along with any bad parts of the tomato.

Quarter and put into the stock pot with the vegetables you diced earlier.

Continue this process until your stockpot of vegetables is almost full. You'll want an inch or two for boil room.

Don't throw away your boiling water. You will keep using it for the next pot process. Same goes for your cold water. You can leave it in your sink.

When your stock pot of tomatoes and vegetables is full place it on the stove and bring to a boil.

After it boils turn the burner down to simmer and cook tomatoes and vegetables for 30-45 minutes.

You will then ladle the tomato and vegetable mixture into the jars, which we place on a towel on our counter. Add the lid and then the ring.

Leave about 1 inch between the jars so they have cooling/breathing room.

The heat inside the jars from the hot contents will create your vacuum pressure to seal the lids.

Enjoy the popping sound which will begin in a few hours.

Repeat this process for your 2nd stock pot of vegetables and remaining tomatoes.

Once lids have popped store in a cupboard or cool basement.