PetBox Let's You Pick! Giveaway!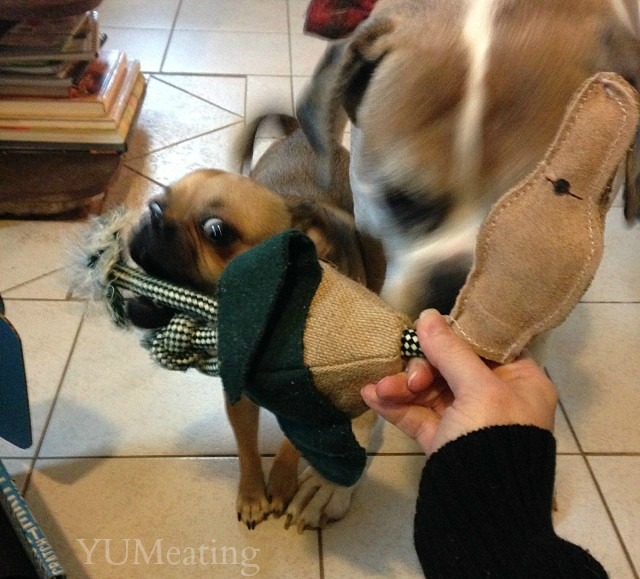 I am late to the subscription box bandwagon. Seriously folks. Last October I started a subscription with Graze and I have read a ton of reviews by fellow bloggers for various subscription box services, but when you are on a budget, these boxes don't really help out with that. Graze is only $6 a box and I do one a month.
When I was contacted to do a review on PetBox I was a little worried on how they would do it. With Chewy I get to pick which product I want to review each month as part of their blogger review program. But, these pet boxes always posed a problem because I have 2 dogs who are very different in size. I didn't want to try (or pay) for 2 boxes every month. Also, as most Boxers do, Casey has a very sensitive stomach and a lot of foods and treats cause her to have terrible stomach upset. That usually results with me taking her out all night long.
Not fun.
But, I decided to give PetBox a shot.
I have to say, PetBox was pretty amazing. When I told them about the 2 different sizes and the stomach upset the rep assured me that she would handpick items that were perfect for Casey and could be used for both size dogs.
You've got to watch the video on PetBox, it's quite comical.
PetBox does give back. This is something that also attracted me to the program. For every box shipped PetBox will feed a rescue animal. PetBox has a partnership with shelters, rescues and volunteers to help feed hungry animals every day. LOVE this!
From the website:
We would love for you to connect with us via social media (facebook, instagram and twitter) to experience #PetBoxFridays. Each Friday the PetBox team sends a shipment of dog and cat food to rescues, shelters and volunteer groups and are we active on social media during this time. It is incredible to see how much our shipments grow each week because of your help!
The website will allow you to add 2 dogs to a box, or a cat and a dog. Or, just a single if your pet is all alone. You get to pick up to 6 items. That is the best part about PetBox – YOU pick!
Except, I didn't pick so our box was like Christmas.
First, I have to say, the boxes are so cute. When you open them you will see a super cute lid that lets you fill out silly information about your pet. This is great for kids in need of a coloring project for the day!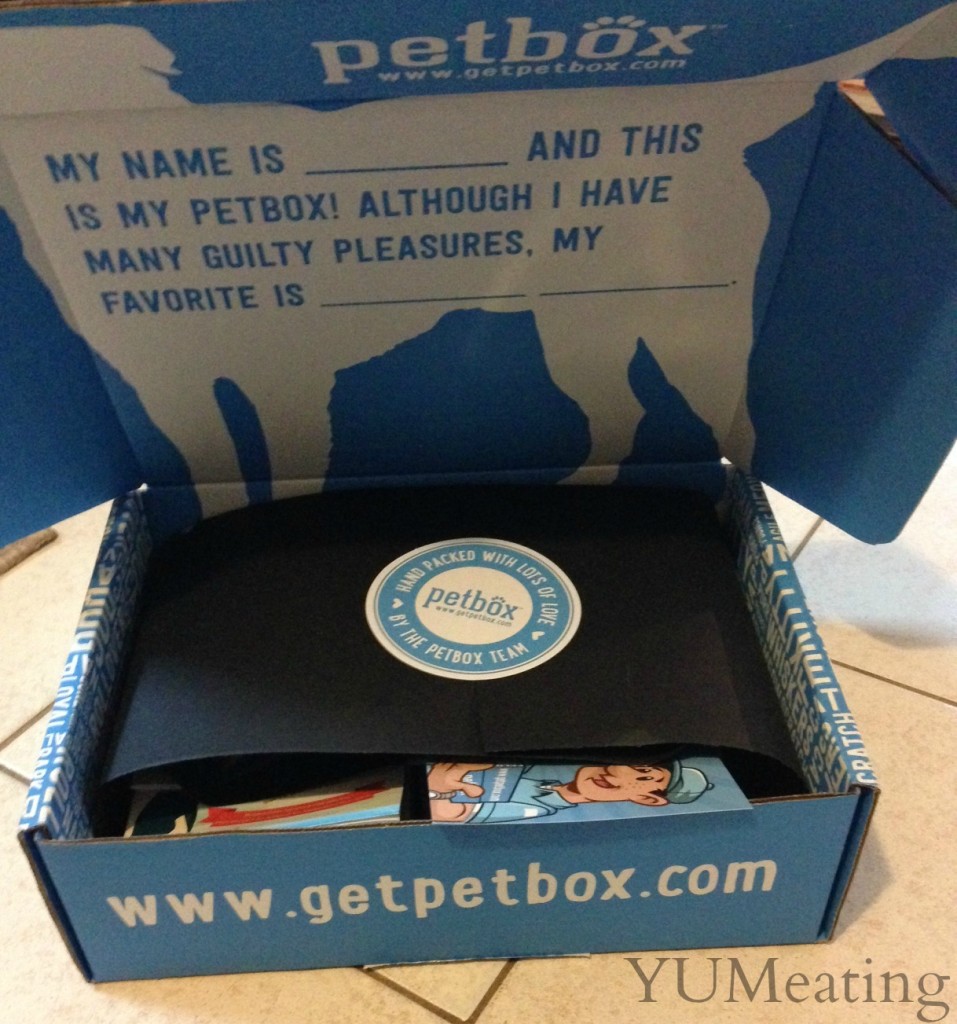 Ok, the first item in my box was a duck. At first I thought it was a turkey. Either way, it was as big as Tinkerbell but she wasted no time running off with it. At just over a year old she's the jolly one of the bunch. Casey tries to play every now and then, but at 8, she's the slower one of the bunch. She gave it a sniff and went back to lay down. I thought this toy was great quality. Leather, sisal, double stitching. Sadly, after about a week Tink had figured out the poor dunks weak spot and ripped his stomach apart. The sisal started to shred. The rear end has 3 ropes that were not knotted. That proved to not be a good time because the first night she had tiny little strings all over the floor as she unraveled those ropes. I tried to knot them but they were too short. I'll repair his belly and do my best to deal with the ropes. But most likely will have to cut them off because with her being so tiny, I wouldn't want her to eat them. She is a chewer though, and these things happen. She literally chewed on it non-stop. I have since taken it away from her for repairs. Poor ducky.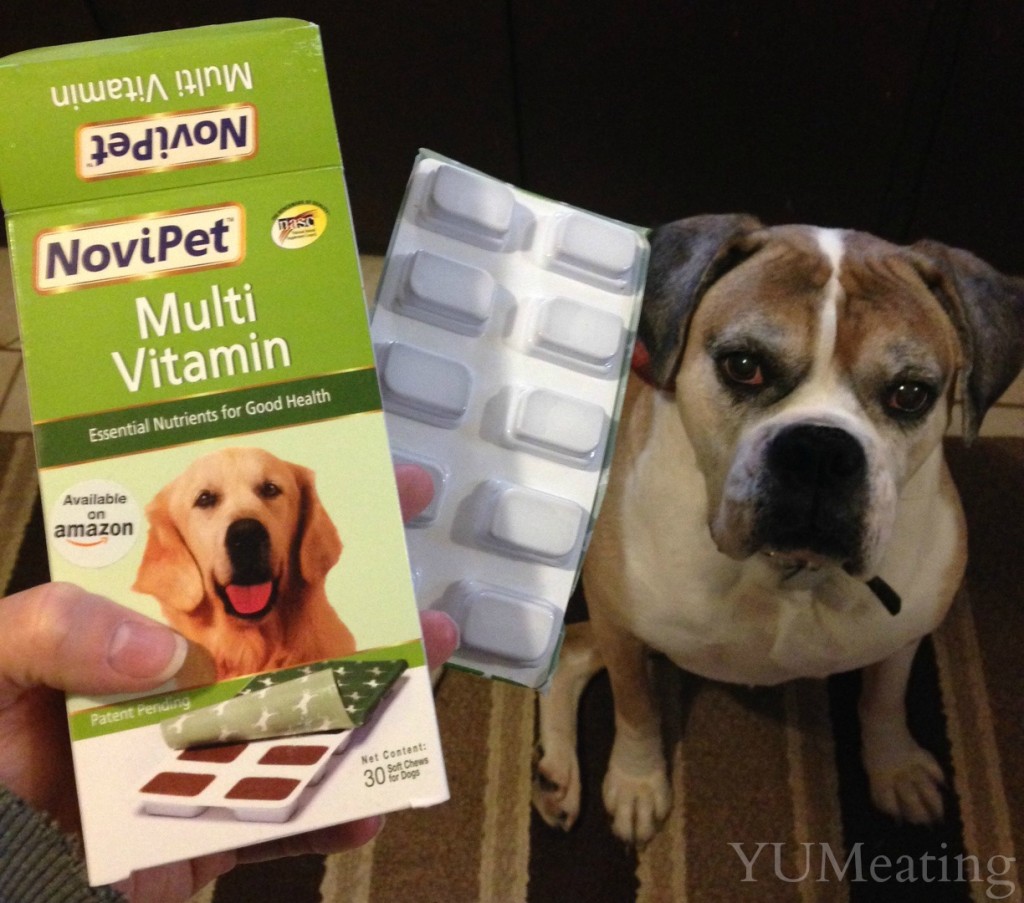 The next item in the box was a box of NoviPet Multi Vitamin. I love that this box can be used for both girls. 1 whole square for Casey and  1/2 for Tink. Works out perfect and they love them.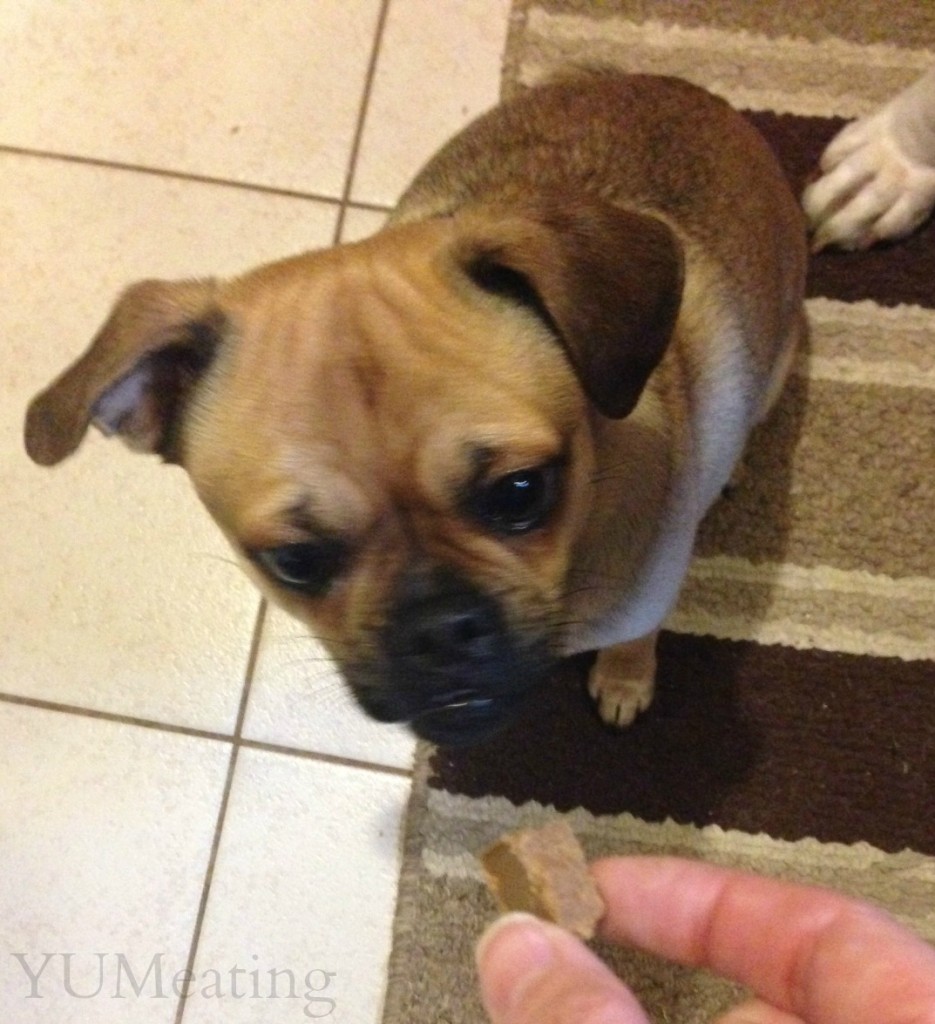 The next item is a couple of things from The Honest Kitchen. We love The Honest Kitchen and I am super excited to have a new product to try. Tink and Casey have loved the heart-shaped duck and cherry flavor Nuzzles. PetBox sent us a $4 coupon (thanks!) and this cute Little Book of Honesty. The book has some fun facts, photos from staff and interesting facts from the staff. It also tells the story of how Honest Kitchen came to be, which I thoroughly enjoyed. The treats were a box of bone-shaped Smooches which are chicken and cranberry flavored. We have not tried these yet because we have boxes of tried treats still open and I am really OCD about opening too many boxes at a time. However, I know this company and I know Casey won't have any problems digesting them.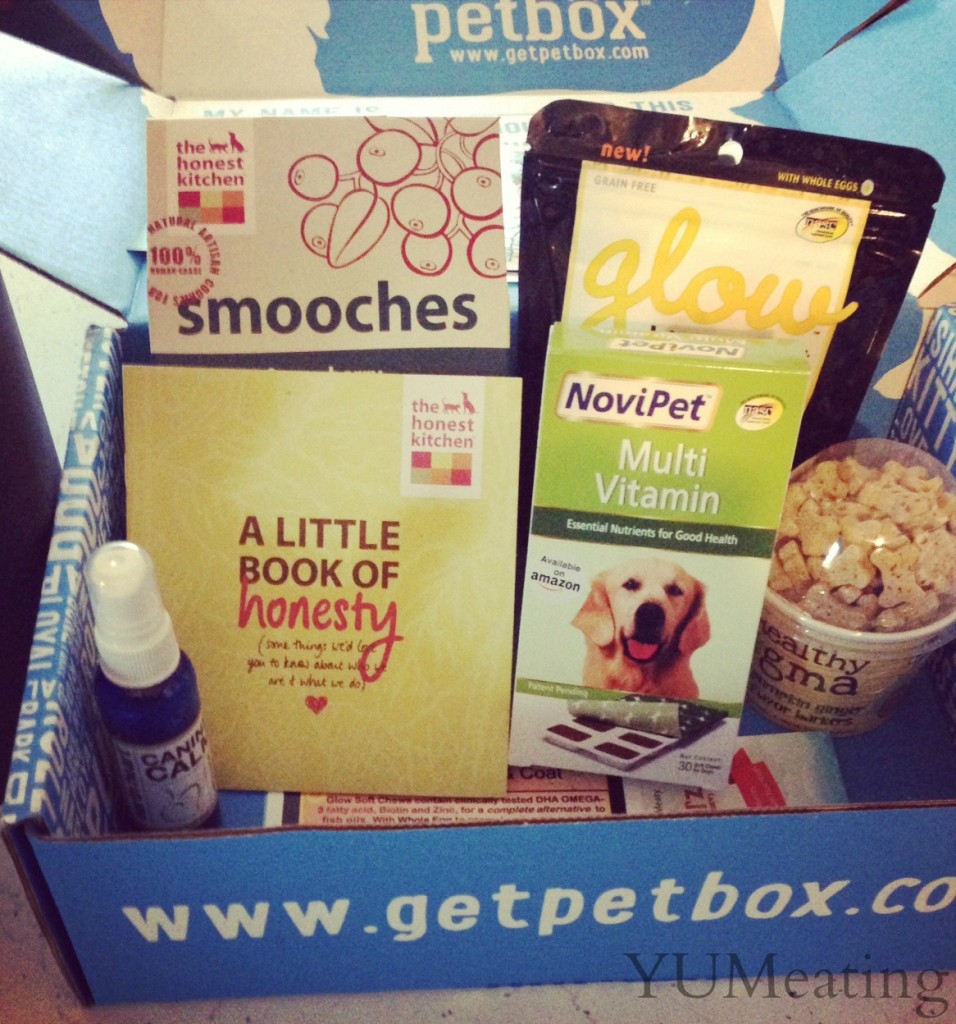 Next item is a Sliders Tender Stikz. This is a beef and cheddar jerky stick for dogs. Sadly, we have not tested this either because I am still trying to figure out how to split it between the two and pray Casey doesn't have a fit with it. It's a holistic dog treat with no grains so we should be just fine. The ingredients are beef, organic flaxseed, cheddar cheese, dried carrots, dried tomato, dried spinach, celery powder and sea salt. Sounds yummy enough for humans.
I'm loving the cute container of Healthy Dogma Pumpkin Ginger flavor barkers. These are tiny bone treats packed in this cute little cup. I'm delighted to tell you these are a 'Made in Michigan' product. We haven't tried these either because of the whole "too many products opened" but the size is perfect for Tink. Casey might require a small handful because they are pretty small. The ingredients are rye flour, rice flour, applesauce, barley flakes, oatmeal, flax, pumpkin, honey, rice bran, cinnamon, nutmeg and ginger. Sounds good to me!
Packed in the box was Glow soft chews for skin and coat. This product is made with whole eggs which tells me what I have known all along – eggs are good for dogs. The vet I had when I first got Casey and her brother Cain used to tell me to crack an egg on top of their food to keep their coat healthy. Casey and Tink get egg yolks because husband only likes egg whites. They love it. These treats also contain biotin and omega-3. I love that they are clover shaped and it makes sense they should be since the brand is In Clover.
The last product is Caine Calm calming spray from Earth Heart. PetBox must have read my mind. Tink has a really high-pitched bark. It makes my ears ring it is so high. I wish I would have found this product last summer when we started knocking down our barns because she would sit in the window and bark and everyone who came in and out of her yard. This was tough working from home. Now, here we are 2014 and the barn project is just now getting finished. People come over to help, they come in, she barks. People she knows, she still barks. Next time someone comes over, I'm going to give this a try (as long as I know they are coming ahead of time.) UPS and FedEx will just have to deal with it when they drop their packages at the door! 🙂
Also included was a little note from PetBox, a window sticker to notify officers to "Please save my Pets" in case of an emergency.
I even got a $10 gift card to Dog TV. Dog TV appears to only be available for Direct TV customers, but others can watch online. Hey folks, this is television for your dogs! Yes, you heard me right. Long, gone are the days that your poochie has to sit at home alone bored without you. According to the website the programs are "scientifically developed to provide the right company for dogs when left alone." Another bonus, when your dog watches Dog TV you are helping to support the HSUS Pets for Life program. Awesome! Online customers can view for $9.99 a month.
Because I work from home my pets are pretty well entertained. So, this giveaway is all about your pets.
Enter to win a $10 Gift Card from PetTV from me to you as a way of saying thank you for reading my new website.