Bye-Bye Mode Media; Hello Magic Links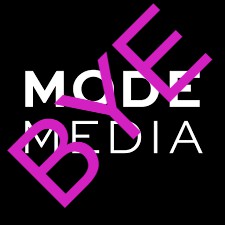 Most of you in bloggerland have heard about the shutdown of Mode Media, which was my blog partner. When I first joined Mode, It was Glam Media and I was a part of their Foodie network. I was also blogging under the YUMeaing brand before moving everything here to Nevermore Lane. So much easier to keep up with one brand. Glam and Mode merged. Things were supposed to be bigger and better. But that never happened.
Shortly after the Mode takeover things started to change. The sponsor posts for big brand names, which meant big bucks, were barely trickling in. At least, not like they used to. Ads were making less. They would go back and forth with a paid post for the Mode website which later led to sidebar posts. Eventually they did away with those, too.
Employees showed up to work one day and then later were basically told not to bother coming back as Mode had shut their doors. I still haven't received a 'we're closing' email from Mode, however, the other day I did receive some lawsuit papers in the mail which wanted me to send in proof of the money owed to me.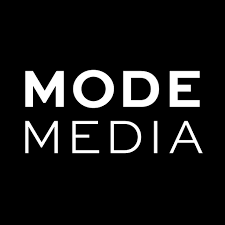 I could only think one thing:
Bitch, you know how much damn money you owe me; it's right there in my dashboard.
Just pay me and all the other bloggers you owe money to.
What do I do now?
This has made me leery of using another third party service to obtain brand ambassador, or product sponsored posts and advertising. I've come across a few blogs on Pinterest that do very well doing their own ads through places like Adsense (can you believe that?) by tweaking the settings and using backfills. That is my next project; to take care of my ads. I also came across quite a few bloggers who do not use sponsors, brands or advertising. Instead, they use affiliate links and write their own posts the exact way they want to. And let us not forget those who create and sell their own product.
I started looking at all of my Affiliate accounts and got to looking at my spreadsheet. I had barely made a dent in my affiliate accounts, despite the length of lines. I knew that this was not going to be an easy task. I know a lot bloggers out there just stick to Amazon, but I have never had much luck with that.
And then I found this:
Then, one of my best friends introduced me to MagicLinks. This site is amazing. It has EVERYTHING. I don't have to go from affiliate account to affiliate account. I don't have track down products/brands and apply for them.

If they don't have what you are looking for, you can create your own MagicLink and bam, insta money making link. It is SUPER EASY.
I have been using MagicLinks on the last few posts I have written and I already have made money!!
I am super excited about this. I have some old Postpresso posts that I want to redo (I never got word they closed either!) and add new links and probably have some old posts to update that are carrying around Amazon links.
They are hands down my new favorite linking option now. Saves me so much time and energy. For me, it pays so much more than Amazon.
I know there are many YouTube and Instagram 'stars' who use MagicLinks and are KILLIN' IT. I love reading their reports.
If you are not familiar with this type of program to earn money from your own website, I highly suggest you check them out! 
Disclosure: This is not a sponsor post. I am not being compensated for this post.  Most links are affiliate links through MagicLink.