Lizzy & Jane by Katherine Reay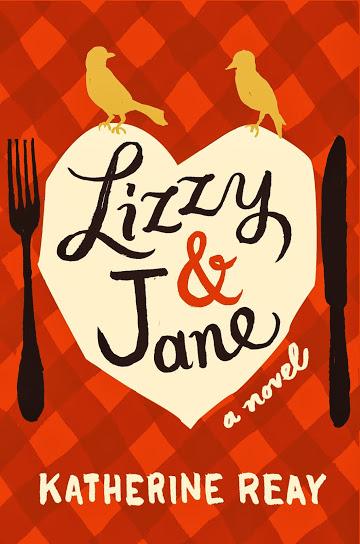 I'm loving "Lizzy & Jane" by Katherine Reay. Apparently I've been missing out on this author as she's the writer behind the critically acclaimed novel, "Dear Mr. Knightley." I have since put that book on my "To Read" list on Good Reads.
Elizabeth 'Lizzy' is a "once vibrant and flawless" NYC chef who loses her mo-jo along the way. When her boss brings in another chef, one much more tech savvy, Lizzy started to worry that her job is on the line. When her father calls to ask her to come back to Seattle to help take care of her sister who has been battling cancer, Lizzy jumps at the chance despite the fact the sisters haven't spoken to each other since they lost their mother to cancer a few years prior.
Lizzy sees it as a chance to clear her mind and find her mo-jo. She wasn't prepared for everything else she would find, or learn about herself.
I LOVED this story. For the first few chapters I had to read bits and pieces as time permits. Over Christmas I got a terrible stomach bug and couldn't do much else besides sleep. I read a little more. I couldn't put it down.
What I really enjoyed about this tale was, not only is Lizzy a chef, but the sisters inherited a love of Jane Austen from their mother; hence their names Elizabeth and Jane. The book has a lot of classics sprinkled throughout. I read on Good Reads that some folks felt this was not real life and it felt really forced. I guess they have never met a classics book lover before because, yes indeed there are really folks out there who incorporate their favorite authors and novels into their everyday life.
As I find myself outgrowing Self Employed Writer and growing into Nevermore Lane (Edgar Allan Poe inspired) I can see where Katherine Reay is coming from with her personal love of Austen.
For the record, I'm not getting rid of this website. 😉 I am working on a "everything you ever wanted to know about blogging" type site to share my 20 years worth of knowledge.
If you are looking for a really fun read, enjoy the classics sprinkled into currents and enjoy foodie books; this is awesome.
A lot of books I review I don't keep. I pass on to others. But this one is going to be on my bookshelf, right next to my other foodie favorite from this year, A Table by the Window.
Disclosure: I received the book for free from the publisher in exchange for my honest review. All thoughts and opinions are 100% my own.