Pesto's in Flint, MI for Moms Birthday
Lordy lordy, I'm going to be 40 in just about a month (July 22 for those armed and ready for gift purchasing ;).) That means my mom just celebrated her 60th birthday. We love Pesto's and were just there a few weeks ago. That is unusual for us. We only get out that way a few times a year. I'll take multiple trips in a heartbeat!
My favorite place. Their tag line is "Food with flair!" and it's certainly true. Every time we go there is something different. They have a complete menu that changes every few days. They do have a regular menu and I have sampled quite a few of those items.  When we were there a few months back one of the specials was Garden Vegetable Calzone. I haven't stopped thinking about that calzone since we went. I even made a list of all the vegetables that were in it so that someday I could tackle the project myself.
Welllllll….imagine my surprise when we were handed our menus and I saw this fabulous Garden Vegetable Pizza! I scanned the rest of the menu and didn't even have to think twice about it.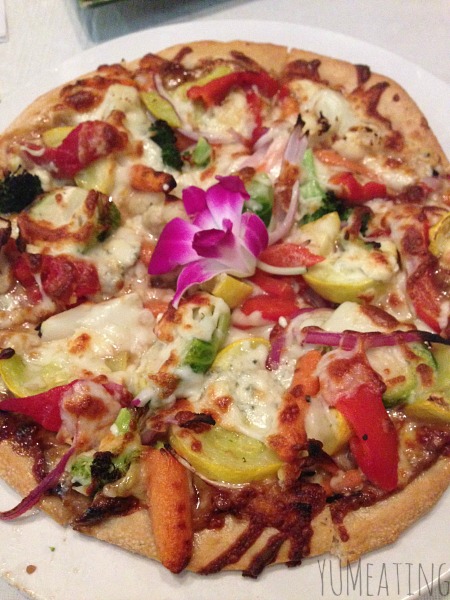 My mom got these fabulous fish tacos.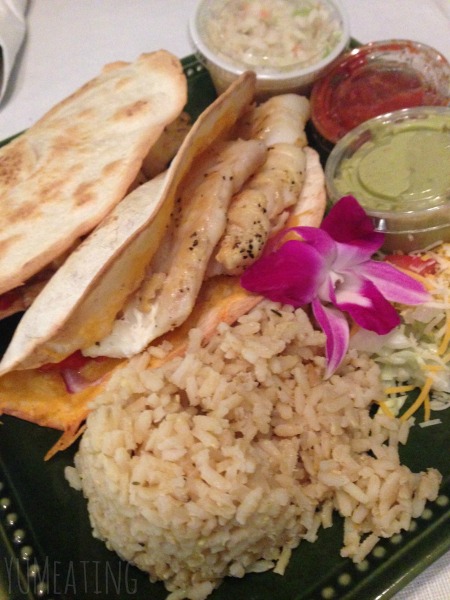 Then we shared some carrot cake. We have had their carrot cake before and it's so wonderful. Their desserts are some of the best I have ever had.
Many apologies for the super blurry pic! I was just so excited. 😉
When I think about having my own restaurant, I often thought about a small little cafe with unique items. I couldn't believe it when my aunt showed us this place when I first moved back to MI. Now it has become a constant in my life and I couldn't be happier.
Did I mention it's a converted tiny house? It's really small. About 10 tables in all. But, I love it.
It's a special place, a special treat that I get to share with my family now that I live in the Great Lakes state.
Do you and your family have a special treat place?