WalMart Beauty Box: Fall 2016
I am a big fan of subscription boxes. Problem is, I with the few that I had there were always things I did not use and I would end up with the 'stuff and things' clutter and that is something I am trying to stay clear of these days. One of the subscription boxes I kept was the WalMart beauty box. WalMart sends out their subscription beauty boxes every quarter per the seasons.
The best part about the WalMart beauty box is that I end up using everything in it!
Let's take a look at what came in the fall WalMart beauty box!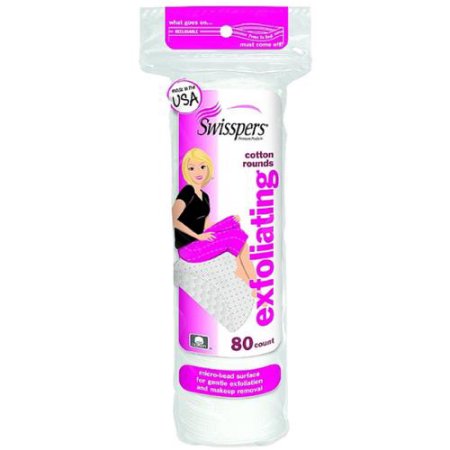 Equate (WalMart brand) Exfoliating Cotton Rounds. These special cotton rounds have a "raised, textured surface for gentle exfoliation and make-up removal."
Thoughts: A two in one product ! Yes, please. I found that these removed makeup much better and didn't fuzz up like other rounds or cotton balls.
Village Natural Therapy : Aches and Pains Nighttime Relief. This is a concentrated mineral bath soak which contains lavender, chamomile and menthol.
Thoughts: I am not much of a bath person so I will have to pass this along to someone else to try!
Colloidal Oatmeal cream protects and helps relieve minor skin irritation and itching due to eczema flare-ups. This unique skin protectant formula instantly calms and soothes, and relieves minor skin irritations and itching due to eczema flare-up.
Thoughts: I do not have Eczema, but every fall my sensitive skin suffers greatly in the dryness department. Often I have painful dryness which can get rather itchy and annoying. This might be worth trying for that.
Cetaphil Moisturizing Cream is formulated to moisturize the dry skin areas, such as the hands, feet, elbows and knees with no greasy feel. This restorative cream hydrates, soothes and helps repair dry, cracked skin to healthy skin.
Thoughts: I LOVE this stuff. My face is extremely sensitive and I have a hard time finding a product which battles the dryness and doesn't break out my skin. I use this in the morning after washing my face. It does well under makeup. I received a pot of this lotion in the last beauty box and it changed my life. I am almost out, so I was thrilled to get another one this month.
Dove Purely Pampering Nourishing Body Wash : Sweet Cream with Peony.
Dove Sweet Cream with Peony body wash creates a cloud of creamy lather. The comforting scent fills your shower, leaving you with the feeling of complete indulgence. Whether it's a half-hour alone with a cup of tea and a good book or a restorative yoga class, taking time for ourselves is one of life's simplest pleasures. But even when resting on the sofa isn't an option, the shower is a great place to take a few quiet minutes every day. And the right body wash – one that leaves you with soft skin and has a fragrance you love – can help you to do that in the shower every single day. So why not pamper yourself with Dove Purely Pampering Sweet Cream with Peony Body Wash? This Dove body wash gives you a rich lather and warm sweet cream with peony fragrance to delight your senses. Meanwhile, the mild cleansers help your skin to maintain its natural moisture, and NutriumMoisture technology helps to replenish your skin's nutrients, giving you softer, smoother skin after just one shower.
Thoughts: I am not a fan of Peony so I was a little concerned about the smell but I found it to be very mild when mixed with the sweet cream. Dove products are another favorite of mine because they favor well with my sensitive skin. I have not tried this yet, but if it holds up like their other body washes, it will be a winner.
Dove Advanced Care Anti-Antiperspirant Deodorant : Cool Essentials.
Dove Advanced Care with NutriumMoisture Cool Essentials Anti-perspirant Deodorant goes beyond 48-hr odor and wetness protection with NutriumMoisture to give your armpits the care they deserve. NutriumMoisture is comprised of ingredients known to moisturize skin for softer, smoother underarms in just 3 days. Find your favorite fragrance now with the best of Dove's care.
Thoughts: I have used Dove Anti-Antiperspirant Deodorant in the past but it has been ages since I have used it. Since I am on a daily regemin of medications to control my chronic pain, bipolar and PTSD I have found that my body chemistry has changed a bit and I have to use products for my under arms which does not contain aluminum and other chemicals as I have a stinky reaction, which defeats the purpose of these products.
Vaseline Intensive Care – Advanced Repair : Unscented.
When you have very dry, rough, irritated skin you need something that will moisturize to help it heal fast. In our Vaseline Intensive Care Advanced Repair Unscented lotion, we've combined healing micro-droplets of Vaseline Jelly and our highest levels of moisturizing glycerin. The result is a rich yet quick absorbing lotion that gives you intense moisturization. This lotion deeply moisturizes to heal very dry skin in only 5 days. It provides prescription strength moisturization without the prescription to restore soft, healthy looking skin. It's also been awarded the U.S. National Eczema Association (NEA) Seal of Acceptance. With its seal of approval from the NEA, Vaseline Intensive Care Advanced Repair Unscented Lotion is suitable to use as a daily moisturizer for people with eczema or sensitive skin. Apply Vaseline Intensive Care Advanced Repair Unscented Lotion to your skin daily to heal dry skin.
Thoughts: I have been using this lotion for a couple of years now during the harsh Michigan winters. I stumbled on it quite by accident (it was a sample in another box) and found it to be a much more economical replacement to another sensitive skin lotion I was using.
Vitabath Moisturizing Bath and Shower Gel : Original Spring Green.
This moisturizing bath and shower gel features notes of pine, forest flowers and musk to help you recall the fresh essences of the outdoors. Indulge in the original European bath and shower gelee. Immerse yourself in luxurious, billowy bubbles that moisturize and cleanse your skin. You'll feel silky and sensuous to the touch, with a subtle scent to carry you through the day. Invigorate your senses and release your mind with the ethereal aura of Spring Green.
Thoughts: Upon first glance I thought this was an Avon product because the package was similar to a line they had a long time ago. I had to laugh at myself for that. I did find out that Ulta carries this and I was pretty excited for that because Ulta is one of my favorite shops and they run some wonderful sales along with their great reward card. I have not tried this, but the reviews seem to be across the boards about how effective it is for moisture. I noticed there was one review which said this product had been around for 30 years or so. I am fairly certain I have crossed paths with this product before. The smell is very uplifting and pleasant. Very clean and light.
Simple Sensitive Skin Express : Micellar Cleansing Water.
Simple Micellar Cleansing Water is our most advanced yet gentle facial cleanser to date. This innovative facial cleanser contains no artificial perfumes or dyes and no harsh chemicals that can upset your skin. It is made with skin-loving ingredients perfect for all skin types, including Vitamins B3 and C and Triple Purified Water, our purest possible water. Micellar Cleansing Water from Simple helps remove contaminants known to irritate skin and leaves skin clean, fresh, and instantly hydrated. The many beauty benefits offered by Simple Micellar Water make it easy to see why this gentle facial cleanser should be part of your healthy skincare routine. Micellar Water thoroughly cleanses skin of dirt and impurities it unclogs pores while working as a makeup remover. Simple Micellar Cleansing Water instantly boosts skin hydration by 90%! Apply with a cotton round to cleanse skin with no residue and no rinsing required skin is left clean and refreshed in one easy step!
Thoughts: I have never used a cleansing water to clean my face. I currently use Olay sensitive skin face wash, followed by Dickinson's hydrating toner. Then right before bed I put on Ponds Rejuveness Anti-Wrinkle Cream. This method has worked very well for me. I have not tried this product yet, but I will have to put it to the test.
Although these are not all full size samples (Cetaphil, Village Naturals Therapy bath soak and the exfoliating pads are) there is still quite a variety for $5 and free shipping.
I can't wait to try all of these prodcuts!
Are there products here you would like to try? Have you already tried some of them?
If you would like your own WalMart beauty box subscription you can sign up directly on the WalMart Beauty website.
Disclosure: Not a sponsored post. This one is all me. I'm not being compensated by any of the companies listed here. WalMart beauty box links are not affiliate. 
Links are affiliate links through MagicLink. They are hands down my new favorite linking option now. Saves me so much time and energy from hunting down store and product affiliates, not to mention signing up for affiliates and pays so much more than Amazon. Plus, all of the products you find on the net are located on MagicLinks. If you are not familiar with this type of program to earn money from your own website, I highly suggest you check them out!