Waffle Maker Cinnamon Rolls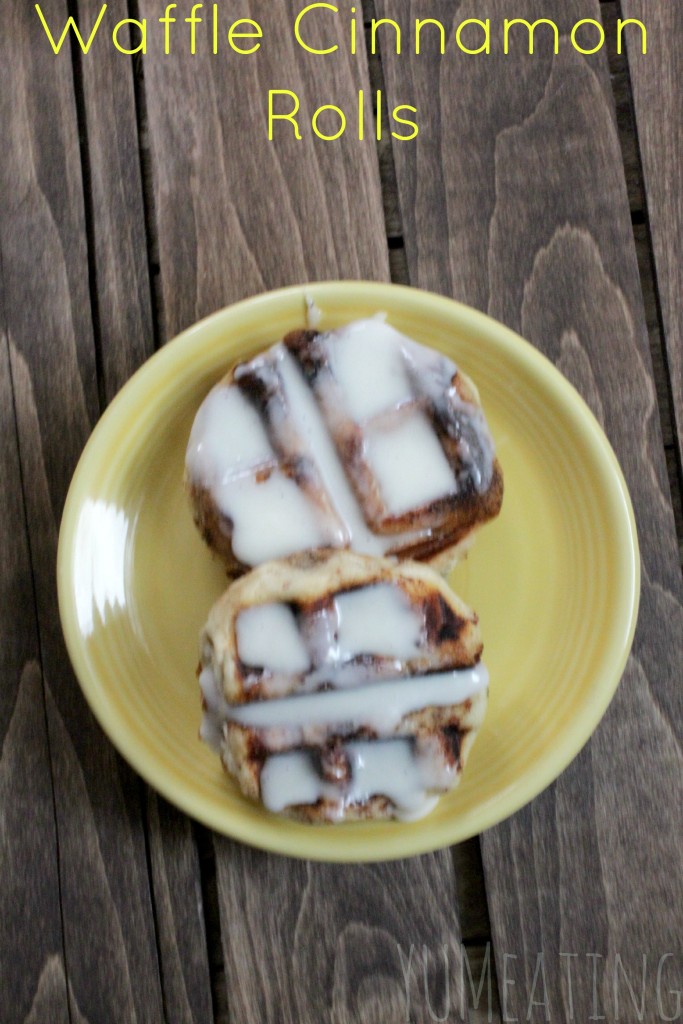 Oops! I did it again. I pinned it, tried it, failed at it. lol I got a new waffle maker for Christmas. I still to this day don't remember what happened to my old one. Neither does Mr. Yum, so we are convinced someone stole it. 😉 Sometimes when I get bored I look to see whats new in Pinterest land. Now I know that most of that stuff on Pinterest has been made and practiced by the originator multiple times before they stage and take their photos. I know that drill. So, when I see things that look good, I take that with a grain of salt knowing the time of work they probably put in to it.
These cinnamon roll waffles are certainly frugal friendly. I think my can was less than $2 and it provided us all with breakfast.
That's a lie. I could have provided us all with breakfast. I didn't share.
That said, who would think that buying a can of cinnamon rolls from my grocer and then popping them in to my greased up waffle maker be all that difficult?
Certainly not me. Once I decided that I was going to make them and get off Pinterest, I settled on this recipe from Tablespoon because the recipe creations used a small round waffle maker similar to mine. Then I pondered over this recipe from Little Bit Funky because she made three at a time instead of one. Seemed like a lot less work for me. Both of these I found on Pinterest.
Now, click the links, go check out how pretty theirs turned out.
Mine turned out nothing like that.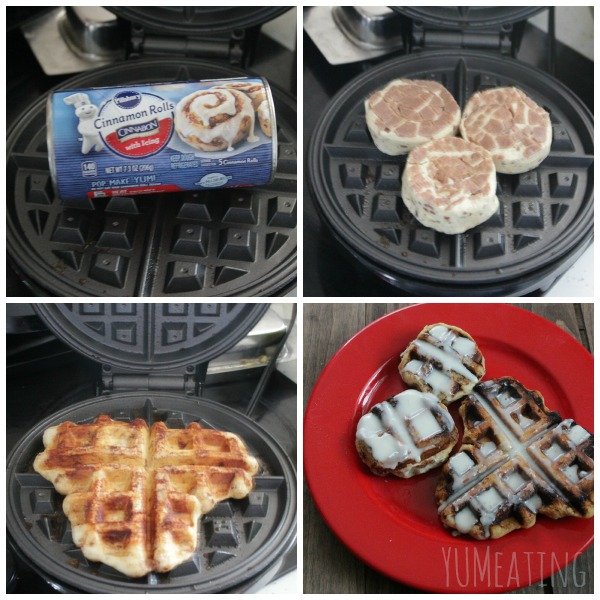 Part of it could be my fault. I stood right there watching the cinnamon roll waffles, but they still got a little brown. However, I did not like the way the three placed together turned out and I had an odd number in my can anyway, so I did the rest of them single. They still turned out a bit brown.
I still put the icing on them and I still ate them. #nomnom
I would make these again for breakfast or a special treat. This time, I'll keep my eye on them a little harder and not let them cook quite as long.
 Feel free to share some of your eats that you tried recently that didn't look so good, but tasted wonderful!