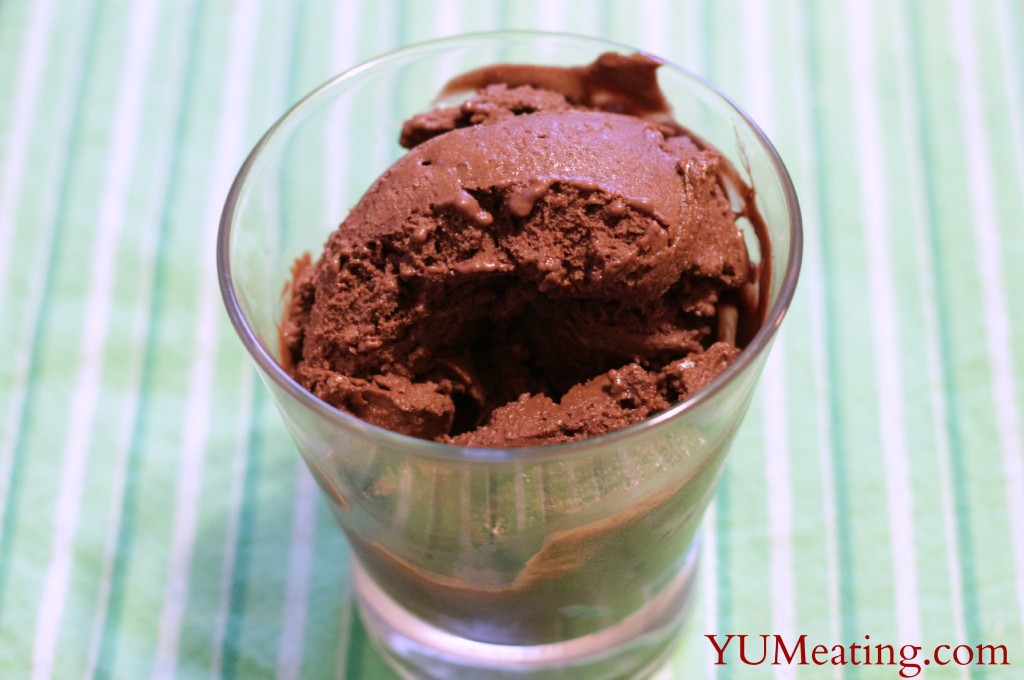 All week we have been celebrating the wonderful world of chocolate.  Earlier in the week I shared with you an easy recipe for making homemade chocolate ice cream using bananas.  Today's recipe is another banana chocolate ice cream, with a few simple twists.  Today we'll make Homemade All Natural Chocolate Peanut Butter Ice Cream by adding some all natural peanut butter and changing the amounts of  cocoa powder.
It also pairs nicely with chocolate cake… and if you are feeling naughty, break up one of the sugar-free all natural chocolate peanut butter cookies and sprinkle it on top. YUM!
This is my favorite way to make ice cream with banana's because it reminds me of a peanut butter cup.
Do you make homemade ice cream? What are some of your favorite methods and flavors?
Homemade All Natural Chocolate Peanut Butter Ice Cream
Ingredients
4

frozen bananas

3

TBSP

cocoa powder

2

tsp

real vanilla

1

TBSP

all natural peanut butter
Instructions
Put all ingredients in food processor and blend for a few seconds.

Don't blend too long or your frozen ice cream will turn to liquid.

You can serve immediately or put in bowl with lid and put back in freezer.