Making and Canning Homemade Applesauce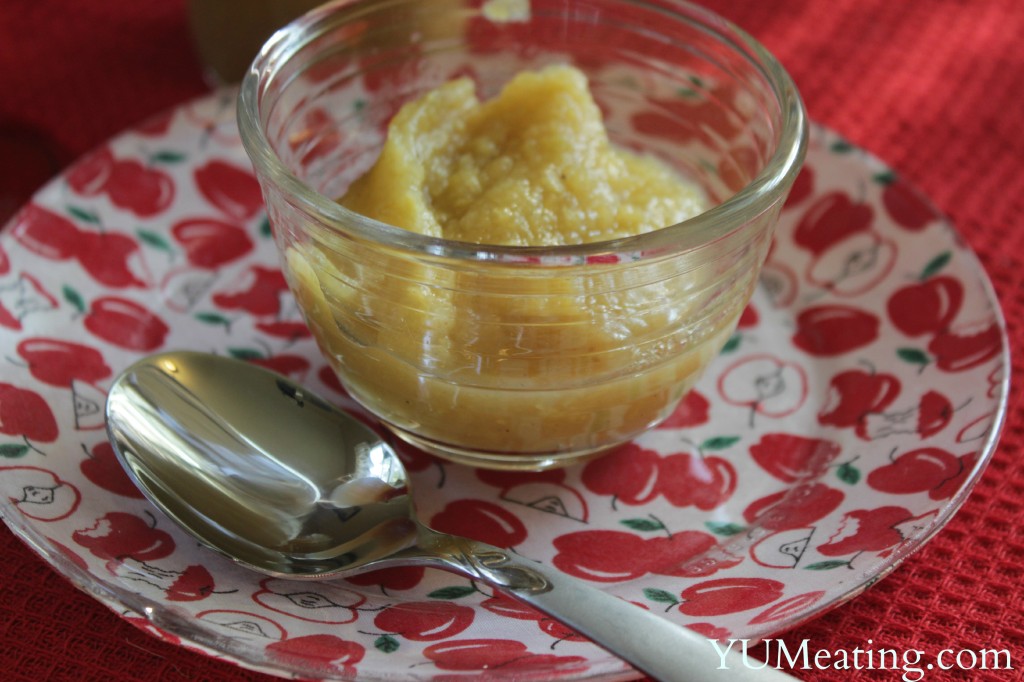 You will find here at YUM eating that I don't like to throw food away. I also like to use everything I can.
I also have issues with making sure I can cook what I can from scratch. With the exception of things like 'Chicken and Dumpling' and my great-grandma's chocolate cake we do try to keep things as healthy as possible.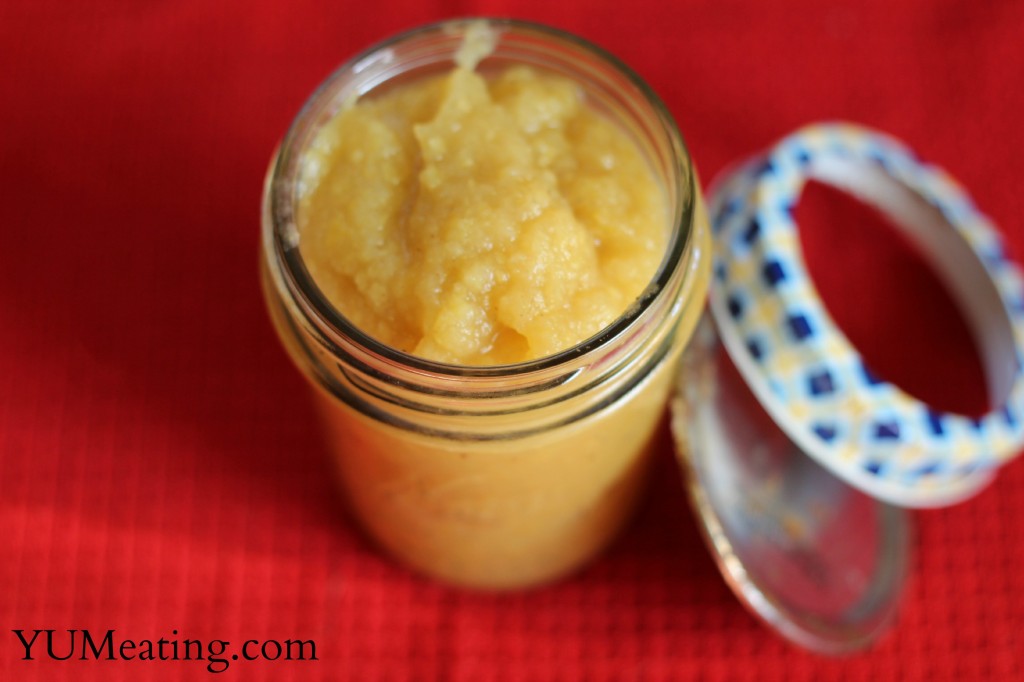 When I got into my fridge the other day I noticed a few apples that were starting to get bad. I know when they get to this point no one is going to eat them.  I decided to make some homemade applesauce. You can do this in big batches and can it to save for later. The boil 'to-pop-the-top' method will work just fine. That is how I do my apple and pumpkin sauce. No need for the canning pressure cooker method here.
The other method is to bring your applesauce to a slow simmer boil. Put it in a can and place the lid and ring on tightly. Place on counter till top pops. The heat from the contents inside produce a vacuum seal causing your lid to pop.
If you are like me and tend to save your old jars (we have to recycle here) I washed those out and stored my applesauce in the refrigerator.
In the process of making my homemade applesauce I had some extra liquid that I drained off and saved – homemade apple juice!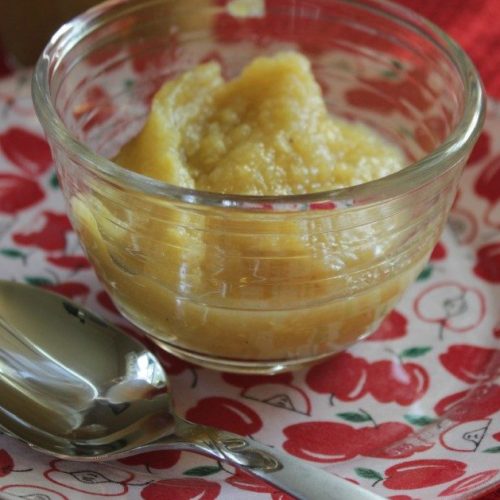 Making and Canning Homemade Applesauce
Ingredients
4

small apples - cored and cut into pieces

1

cup

water

1/4

cup

Splenda

1

tbsp

Apple Pie Spice

Few passes of fresh ground cinnamon
Instructions
In a small pan add the water, apples, Splenda, apple pie spice and cinnamon.

Cook on medium heat until apples are tender, about 20 - 30 min.

Pour mixture into a food processor and blend.

Pour mixture into a strainer.

Save juice and keep in jar.

Put apple sauce in separate jars.