20 Smoothies and Juices to Start Your New Year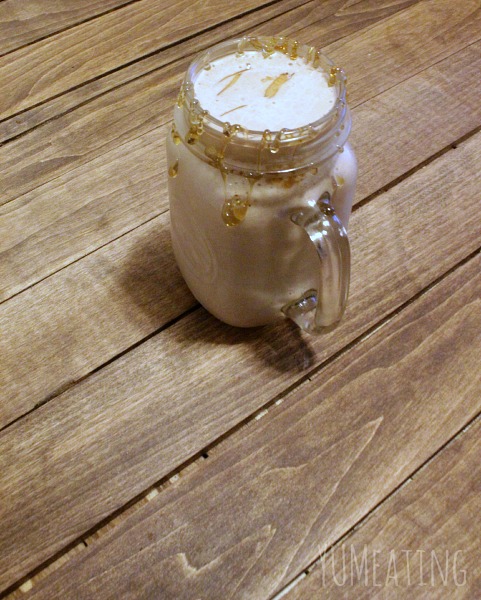 Are we already in to the middle of January? Wasn't it just Christmas a few days ago? I sure wish time would slow down for me, just a little bit. I have so many projects going on that I feel like I don't have enough hours in my day. One thing I always have time for is a good smoothie. It's no secret how much I love a good smoothie. When it's cold out though, I need a little help. Sometimes you just need a little help from your friends, right? I wish my friends could help me finish up my next smoothie recipe book. I feel like I have been working on it forever. Rome wasn't built in a day, right? I've published a lot of fiction (almost 40 titles!) under a pen name, so self-publishing ain't no big thing…but, let me tell you, trying to write a recipe book is completely different.
When I put together my first smoothie book, "Do Anything with Protein Powder," I wasn't exactly sure that I wanted it in that form. Or, on any retailers site. But, I did. No big success story to tell you. It was quite a learning experience trying to figure out how to create an ebook with photos. I was a little out of my element. It wasn't my best work, but it served its purpose. Simple. Easy to read ebook on all retailers for those looking for protein powder recipes. Since then, I have created a bunch more. So, now I am trying to figure out how to tackle the next book. For now, I am knee-deep in pen name stuff, so that is where my focus is at the moment.
However, I am ready to start testing out some new smoothies. So, I picked 20 of what I think are some of the best that Foodie.com has to offer. This post is sponsored by Foodie.com and I am being compensated for this post as part of my agreement with Mode Media. However, all the picks and opinions are 100% my own.
Note: If you have an ad blocker on you will need to turn it off in order to see the photo slideshow with all the wonderful smoothies.
Check out #SplendidSmoothies & Juices

by Chrystal M. at Foodie.com
These are in no particular order. 🙂
Cinnamon Roll Smoothie – I can't really say too much about this that the title doesn't already scream at you. I mean, come on! A cinnamon roll in my cup!?!?!? And, its healthy!
Chocolate Chia Smoothie – I've been trying to experiment more with chia. It only seems natural that I pair it with chocolate.
Anti -Inflammatory Blueberry Smoothie – As someone who suffers from arthritis, I am always looking for ways to reduce inflammation. Not to mention, this sounds like a blueberry pie in my cup.
Chocolate Malt Superfood Smoothie  – When I saw this smoothie I about fell out of my chair. It looks like a rich, creamy chocolate ice cream with some chocolate chips for good measure. Only, it's not that at all. The ingredients will surprise you.
Coconut, Vanilla and Almond Butter Smoothie – I don't generally gravitate towards smoothies that include coconut. Trust me, I love coconut, however I get weird with it when it's in my smoothies. But, there was something refreshing about this one. I could be my love of almond butter or that it includes dates. I love dates. 
Mint Chocolate Chip Smoothie – I love all the goodies that are hidden in this creamy drink.
Funky Monkey Smoothie – I'll admit, the name caught my attention first. Second, it also looks like chocolate ice cream. In case you haven't figured out, I love ice cream. But, I also love for my smoothies to be rich and creamy. I mean, if you are going to go all out on a smoothie you should do it up good, right?
Cookies n Cream Yogurt Smoothie Recipes – I've never been a huge fan of Cookies n Cream ice cream. I can take it or leave it. But this one looked too good to pass up. It sounds pretty amazing, but I would spruce it up a bit and add some spinach or other greens to make it a bit more nutritional in value.
Avocado & Green Apple Smoothie – What? Yes. Yes, it does have avocado AND green apple mixed together. I am intrigued by this one. Two foods I never thought about mixing together. But, it sure looks pretty amazing.
Jalapeños Peach Smoothie – I'll admit, I was a little unsure of this at first. I love peaches and I like jalapeños but I wasn't sure about the two together, blended, in my cup. But, there is something interesting about the combination of something sweet paired with something hot.
To check out the rest of my selections, scroll through the photo slideshow above and click on your favorites, or head on over to my smoothie & juices board on Foodie.com. Of course you know I had to throw a few of my own in there 😉
Are you a smoothie fan? What's your favorite?