Girls Night In #MakeItAMovieNight
This shop has been compensated by Collective Bias, Inc. and its advertiser. All opinions are mine alone. #MakeItAMovieNight #CollectiveBias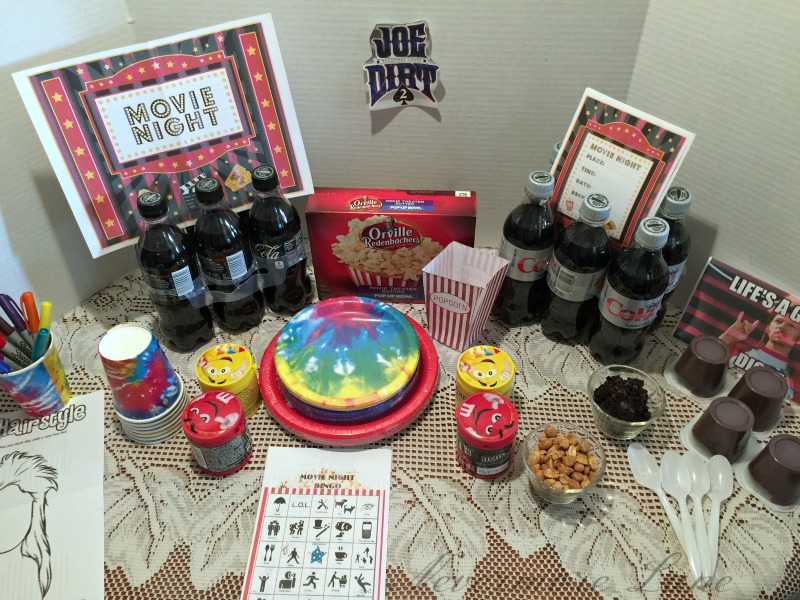 So what's a girl to do when her life has changed and the person she used to have movie time with can no longer really be a part of that movie time?
She makes HER OWN movie time! I've really been trying to reach out to my friends a lot more and my mother is my rock. Without her and my girl friends I don't know where I would be right now. So, it only seems natural that a foodie like me treat my girls to a movie night in. 
[Tweet ""You gotta keep on keepin' on." ~ Joe Dirt"]
Head on Over to Walmart for Movie Night In Supplies
We can't have a girls night movie party without snacks and drinks. Walmart makes it super easy for me to get everything I need. First stop, the beverage aisle where I grab some Coke Zero and Diet Coke. We turn down the next isle where we are greeted with popcorn. What's a movie night without popcorn? #wecanthavethat
I love the Orville Redenbacher Movie Theater Popcorn. There is something to be said for a bag that doubles as a popcorn bowl; ammIright?
Once my cart was full of goodies I picked up some of these MARS Milk Chocolate and Peanut M&M'S® Chocolate Candies in these fun 3.5oz canisters. The perfect fun snack size for movie night.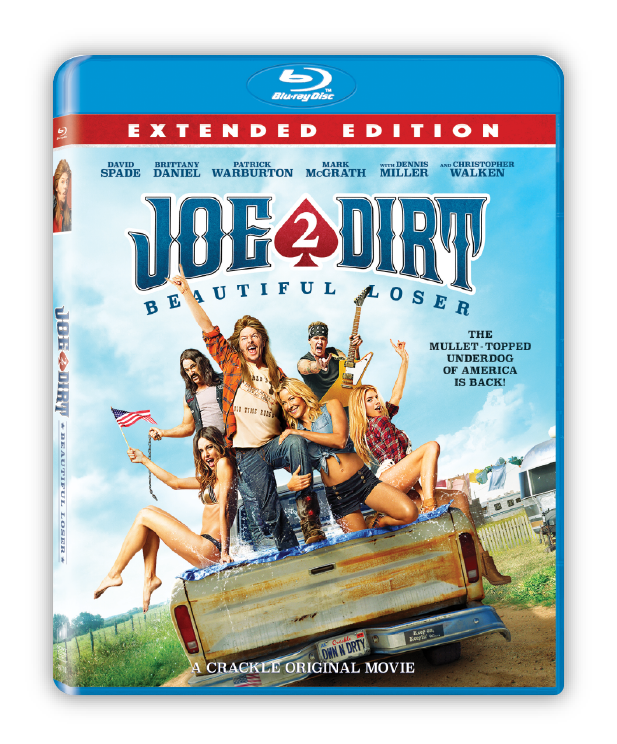 And let's not forget the movie; Joe Dirt 2. I am super excited to see this movie because I know it is going to bring me some much-needed laughs.
Movie Night Party Goodies
Diet Coke 6-pack, 1/2 – liter
Coke Zero 6-pack, 1/2 – liter
MARS Milk Chocolate M&M'S® Chocolate Candies 3.5oz canister
MARS Milk Chocolate Peanut  M&M'S® Chocolate Candies 3.5oz canister
Orville Redenbacher 6 pack Movie Theater Popcorn
Various condiments and snacks for popcorn toppings or munching (nuts, smashed up cookies, whole and smashed up candies, pudding)
Paper plates and tableware in Red and Blue. I even picked out some tie-dye to go along with Joe's love for all things 70s-80s.
Fun Printable
A Sony New Release : Joe Dirt 2
A movie isn't complete without these fun games and decorations!
I couldn't put this party together without a little help from some fellow bloggers. While there are a lot of things I can do,  trying to create fun printables like these is not my specialty. But that's ok, it gives me a chance to appreciate and share other bloggers work.
Movie Night Party Fun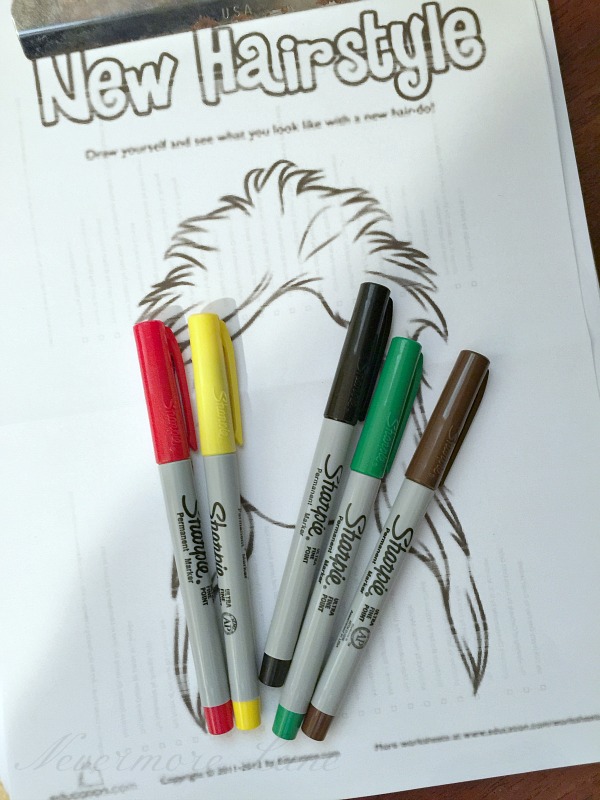 Recipes: Fun Movie Treats
[Tweet ""Life's a garden; dig it." ~ Joe Dirt"]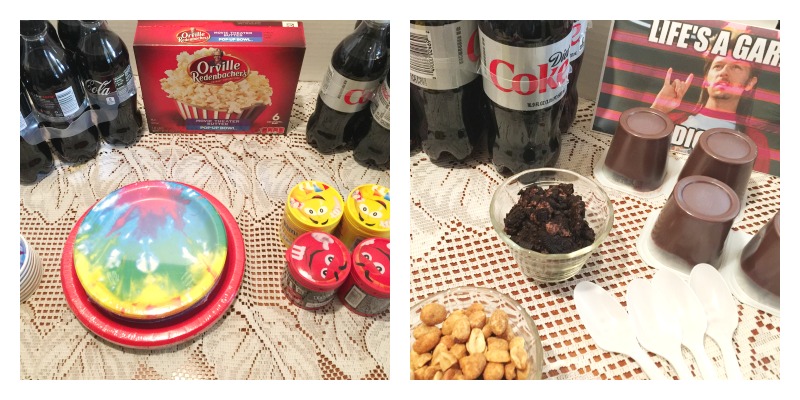 Our fun girls night in watching Joe Dirt 2 wouldn't be complete if I didn't allow my guests to dig in the dirt, right?
So here we have some simple chocolate pudding with crushed cookies to make the dirt topping.
Add some MARS Milk Chocolate and Peanut M&M'S® Chocolate Candies and you have rocks and boulders.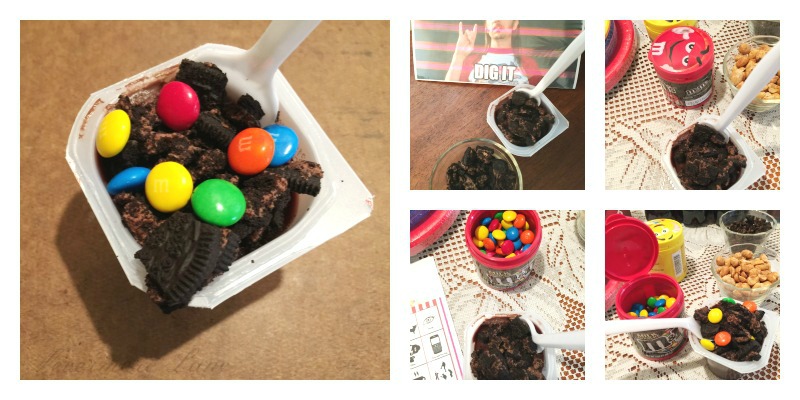 Rocks and Dirt Pudding Cups
Ingredients
4 - 6

chocolate pudding cups

you can also make your own pudding and place them in small dishes

8

chocolate cream center cookies

crushed

M&M'S® Chocolate Candies in Regular and Peanut

these are your rocks and boulders
Instructions
If using homemade pudding, prepare according to directions and chill.

Place the cookies in a plastic bag and use a rolling pin to crush them into pieces. This will be your dirt.

Place dirt on the top of the pudding.

Add peanut M&M'S® Chocolate Candies for boulders.

Add plain M&M'S® Chocolate Candies for rocks.

Dig in.
Our next movie snack is those awesome Orville Redenbacher Movie Theater Popcorn packs. Not everyone wants to eat a whole bag of popcorn, so for those who don't, I made some fun little popcorn cups. The 'dirt' from the pudding also doubles as a popcorn mix-in along with some nuts, or even some MARS Milk Chocolate and Peanut M&M'S® Chocolate Candies.
The popcorn cups were a hit! 
[Tweet ""Say whhhhaaaatttt??" ~ Joe Dirt"]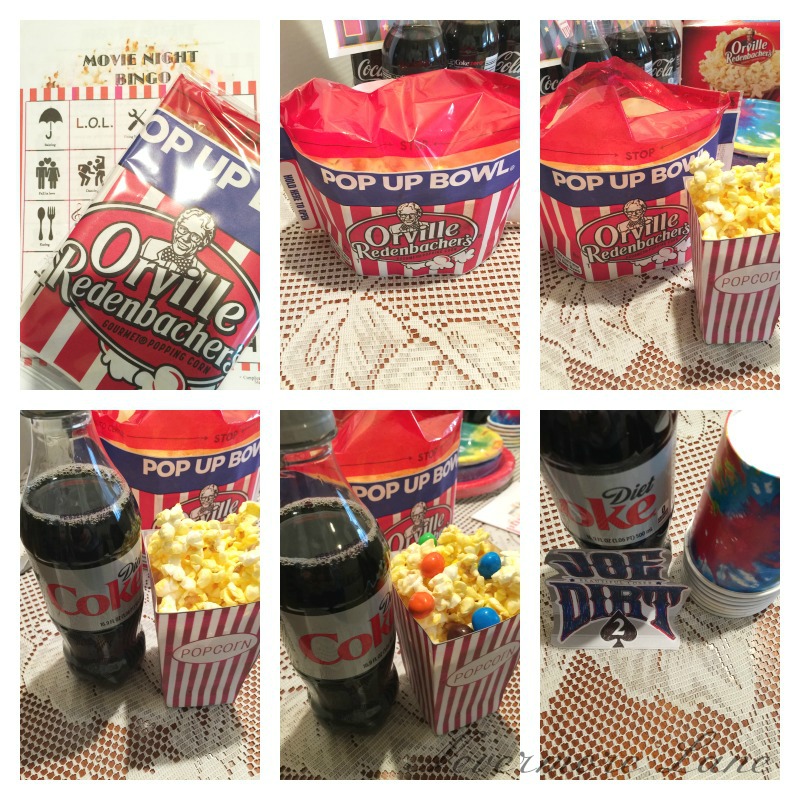 Good times making new good memories!
Now, I've got goodies for you!
Are you ready to have your own movie night in? Well, it just so happens if you purchase all 4 items from this list  in ONE transaction at Walmart between 12/22/2015 and 2/2/16 you will get a $10 Vudu movie code* by email.  Snap a picture of your receipt and visit uploadreceipt.com/movienight to submit your receipt by 2/9/16. 
*While supplies last.
Be sure to check out more fun movie night ideas here and be sure to take advantage of the VUDU offer!