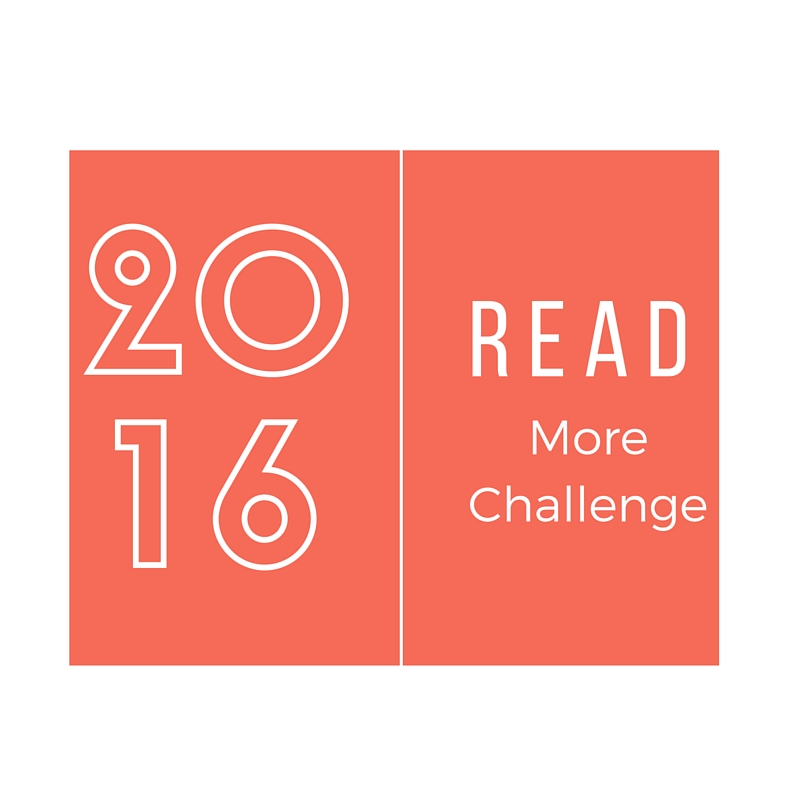 Scrolling through my Pinterest feed the other day I came across this Pop Sugar pin about their 2016 Reading Challenge. I am a reader, but these last few years my reading for personal enjoyment has fallen to wayside.  In years prior I was able to use school as an excuse. With so many textbooks and paper writing I had to do, reading wasn't on the extracurricular activity list. I'm starting to think that my own writing is starting to hit more brick walls because I haven't been feeding my brain with creativity. So, in 2016 I want to change that.
There are quite a few reading challenges floating around. I'm not sure what it was about this one that struck me as the one I wanted to follow other than being a Pop Sugar challenge I have a feeling quite a few people (bloggers!) will be accepting the challenge and writing about it. My hope is to connect with a few of them.

Pop Sugar has a printable version of this list on their post "Take 2016's Ultimate Reading Challenge!"
I have printed mine out and put it on a clipboard and hung it on my wall so that I can start checking them off as I go! You can also follow along with me on GoodReads.
I see a few on the list that I am anxious to get started on. In the Fall of 2015 I started reading 77 Shadow Street by Dean Koontz.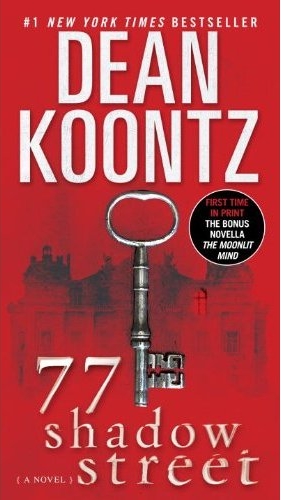 And by started I mean I have put this book, which has its own interactive website, down and picked it back up a few times so I am going to have to focus on this book and check off one of the items on this list. I believe this will satisfy the a couple of the items on the challenge list, so I will have to decide which one after I finish it. I also have a few book review books. One I just finished and one it almost finished. Those will check off a few. I did pick up a dark romance series box set that was on sale for 99 cents. Almost done with that as well.
I see it could fit in a few of the items on the list. But, one I am anxious to get started on is the one that says "a book that you haven't read since high school." One of my favorite books from that time is The Great Gatsby. I have read it numerous times over the years so I always welcome a chance to read it again. It's starting to collect dust on my bookshelf, so seems like a good opportunity to dust it off.
Another one I am looking forward to is the "A book that is at least 100 years older than you." Because….well..I love the classics!
Are you going to take any challenges in 2016? Please let me know if you are going to be doing this reading challenge. 
Here's the list. As the year goes on I'll come back to update and link.
A book based on a fairy tale.
A National Book Award winner
A YA bestseller
A book you haven't read since high school
A book set in your home state
A book translated to English
A romance set in the future
A book set in Europe
A book that's under 150 pages
A New York Times best seller
A book that's becoming a movie this year
A book recommended by someone you just met
A self-improve book
A book you can finish in a day
A book written by a celebrity
A political memoir
A book at least 100 years older than you
A book that's more than 600 pages
A book from Oprah's book club
A science-fiction novel
A book recommended by a family member
A graphic novel
A book that is published in 2016
A book with a protagonist who has your occupation
A book that takes place during Summer
A book at its prequal
A murder mystery
A book written by a comedian
A dystopian novel
A book with a blue cover
A book of poetry
The first book you see in a bookstore
A classic from the 20th century
A book from the library
A autobiography
A book about a road trip
A book about a culture you're unfamiliar with
A satirical book
A book that takes place on an island
A book that's guaranteed to bring you joy