Divorce Day Part 1 : Conscious Uncoupling Step Two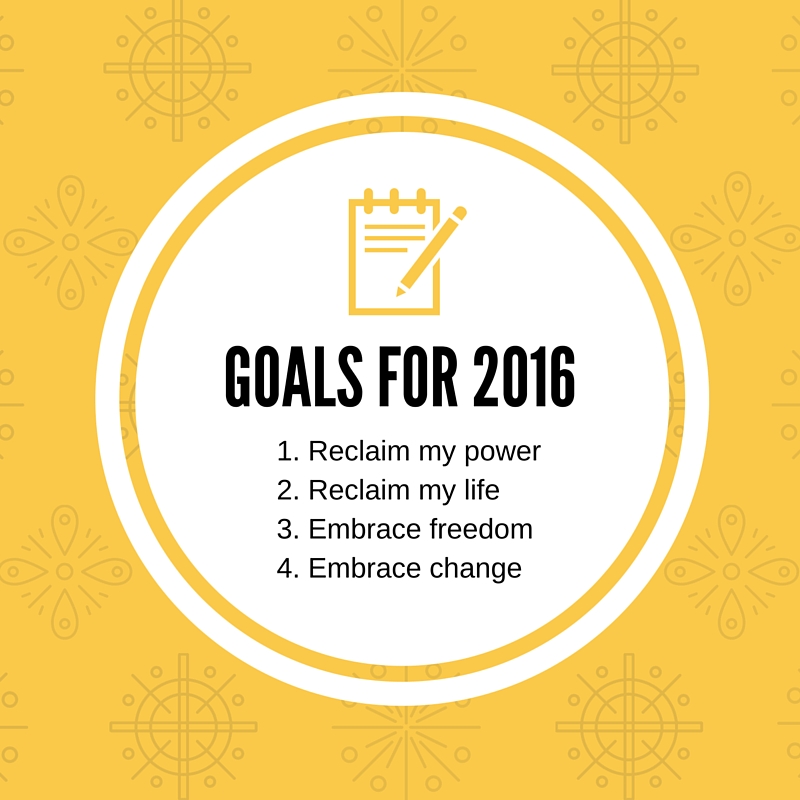 I for one am happy to say goodbye to 2015. It wasn't all bad, but it wasn't exactly my best year either. It was a year full of physical and mental pain. I am thankful I've finally been able to manage some of that pain, I've also had to go through another type of pain with ending my marriage in November. While I will cherish all of the good memories and count the things I am thankful for (a new tradition I am going to really follow in 2016) I am looking forward to starting 2016 so I can have fresh start.
This year will bring me a lot of changes. Some things I am working on, chipping away at that list one-by-one. I have set some plans in action and we'll talk through those as the changes are made. I am positive, now that I am 40, I can look forward to the second phase of my life being completely different and better than the first.
I have loved. I have lived. I have learned about myself. 
[Tweet ""Out with the old, in with the true."~ Jeff Brown"]
One of the things I started doing to take care of myself is practice better self-care. One of the things I am doing is going through the steps in Conscious Uncoupling.
Step Two: Reclaim Your Power and Your Life
In step two it's time to "let go of being a wounded victim of love and shift your perspective to being taking personal responsibility for your part in what happened." My hope is that since I am well on my way to knowing my part, I can see I was responsible for my own suffering over the years. I have made my peace with that.
This morning I'm off with Mr. McConnell to the courthouse; I guess for moral support as I was not called to court. My guess, since I did not contest it and signed the papers right then and there, the court did not see a need to mess with unnecessary paperwork and ask me to come to court. But, I think there was a small part in both of us which thought maybe this was an error and that I should show up just in case. Mr. McConnell was issued papers, but he is also the one who filed the papers at the courthouse. Either way, we are choosing to use this day as a celebration.
NOTE (1:00PM): I am back from court and this wasn't for 'us' but rather for him as he filed papers to have filing fees waived due to finances. We got caught in a snowstorm with complete whiteout! I'm just glad he and I can hang out together and still laugh.
A celebration for a divorce?
Sure. Why not? People have divorce parties all the time! But, seriously. We love each other. There is no doubt about that. We have been struggling for 7 years to find our way together. We've had ups and downs, but our downs have been super ugly and stressful. After a while it takes its toll.
We both knew at some point over the years one of us was going to be the stronger one and let the other go. A few weeks prior to him being the stronger one, I had mentioned that it had gotten to a point where we were fighting more often than not. It was affecting all of us in so many ways. I couldn't let go. I didn't let go.
But he did. 
And while I went through phases and anger I realized that there were things to be thankful for. He loved me. I loved him. He showed me by sharing his life and his daughter that I am a wonderful mother and caretaker. He helped me realize I am so much smarter than I give myself credit for. We traveled and saw things some people only dream of getting to do.
Those are the things I choose to hold on to. 
In 2016 I am taking control of my life once again.  I am making some plans and making some changes. Trying to connect the dots from A to B.
I have made amends with Mr. McConnell. We both have. We are both in a place now where we can talk and laugh without crying and yelling. And after 5 weeks of separation, I was finally able to see this beautiful face: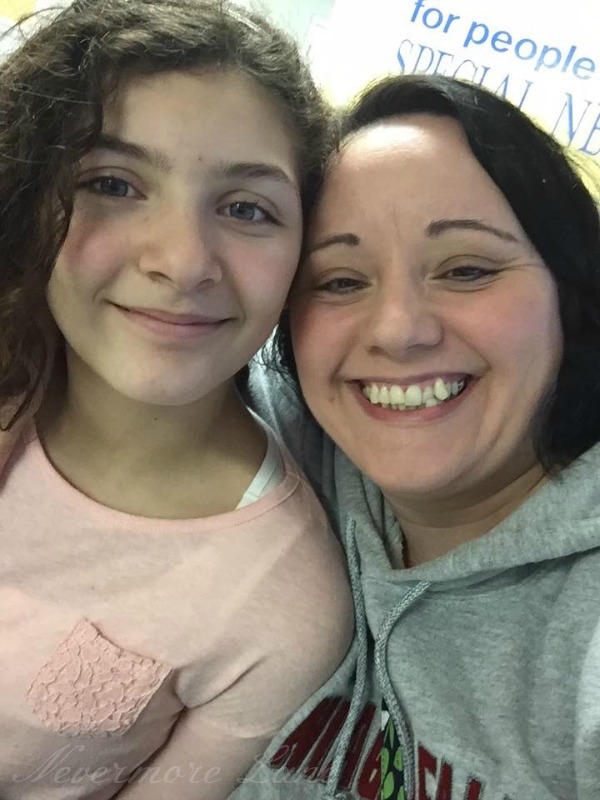 I am learning that I don't have to be defined by my past, my mental illness or my physical illnesses. I'm learning to accept the things I cannot change, let go of the guilt, and walk into the new year with my head high and proud of all of the things I have accomplished in life.
I wanted a perfect ending. Now I've learned, the hard way, that some poems don't rhyme, and some stories don't have a clear beginning, middle, and end. Life is about not knowing, having to change, taking the moment and making the best of it, without knowing what's going to happen next." ~ Gilda Radner
What is one change you plan on making for 2016?