The Family Continues to Tirami Su' of Northville, MI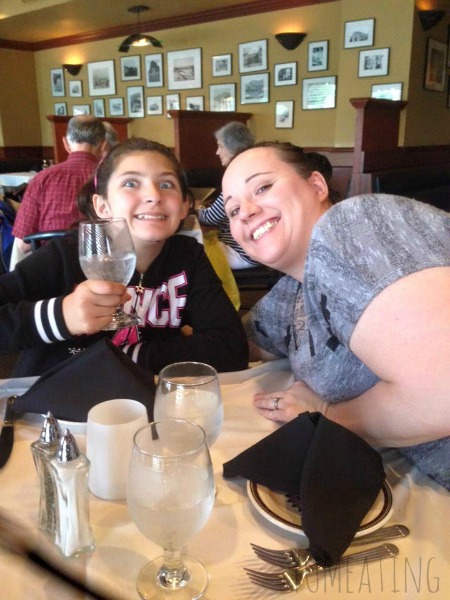 In case you missed it, Mr. YUM, kiddo and myself headed off for a little road trip to visit Tom + Chee opening weekend. We spent some time in downtown Northville, MI (<—check out our fairy adventure on Nevermore Lane.) It was such a good time that we ended up staying for dinner. 
I pulled up my handy, dandy Yelp app and started to explore. (You really should friend me on Yelp 😉 )
We didn't really want to get back in the car and head back to downtown because we were still trying to find a few more fairy houses.
A handful of the places were closed; I assume since it was Sunday. Mr. YUM mentioned he saw this Tirami Su' around the corner. I remember seeing it too, but not because of the restaurant itself but because it's housed in a condo building. I love these downtown condos. And this one made me feel like I was in a big city because downstairs on the first floor was the Italian restaurant, a yoga studio, a frozen yogurt shop, a gym, and a handful of other shops.  If you lived in these condos you could just walk and have your pick of amenities. I like that part of city living, although I have never lived in a downtown area. I always thought it would be cool.
When I saw it was an Italian restaurant, I am not sure what I was thinking. Perhaps an Olive Garden type thing. We headed in and I immediately felt under-dressed. When hubs inquired on whether or  not there was a dress code, we were told we were fine. Judging from the decor I would say not. But, judging from the rest of the folks already seated, we were dressed just fine. With the exception of a few tables that showed up after we did who were all dressed up.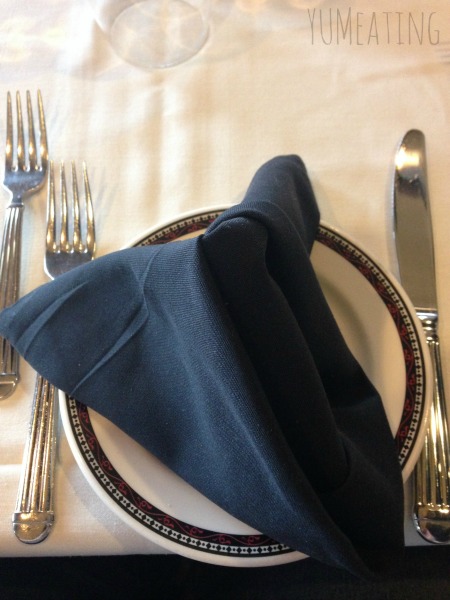 Yelp told me this was not a good place to eat. I'd say 1 out of 4 would talk about how authentic and yummy this place was. The others talked about how the food was blah and certainly not worth the price. I was a little worried but Mr. YUM wanted to check it out anyway.
I should have listened to Yelp.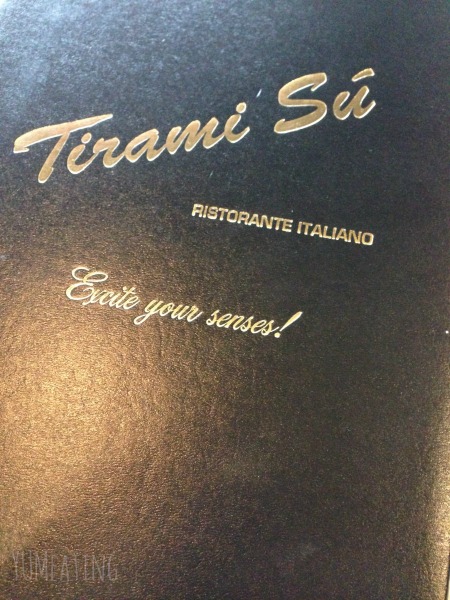 The menu was ridiculous. No offense. We can afford meals like this, but really – why should we? I realize its not super expensive, but for this price, I want something spectacular. And, they didn't have a kids dinner menu. Excuse me? She's only 10. We still need a kids menu.  Yes, she eats a lot sometimes. But, she's not going to eat an entire plate of pasta, that much I can tell you.
So, $15 for a plate of Alfredo.
And, she didn't like it.
She is very picky about her mac & cheese and Alfredo so it's a 50/50 every time she orders it. This time, I can't say that I blamed her for not liking it. It was more like a thick milk with no flavor than an actual Alfredo sauce. She tried to pretend she liked it, then she just said she was full. Bless her heart for trying.
Mr. YUM ordered the Gnocchi Ragu, $15. Only he swapped the Ragu sauce for Palamino sauce (tomato cream.) He was excited to get a whole plate of Gnocchi but was really disappointed when he didn't like the sauce. I figured that was going to happen because he doesn't like cream based sauces. He took 2 bites and was done. I can't say that I blame him, I wasn't a big fan either.
I ordered the Seafood Fettuccine, $19. I picked out the seafood. My sauce was the same as his and I am telling you – there was NO flavor. I was not happy.
For that price point I want WOW, I want special…at the very least I want FLAVOR!
Sadly, the best part of my meal was my salad.
When we first arrive our waitress was attentive. I wonder if she could tell we were not thrilled with our food upon arrival because afterwards it seems like we waited forever for service. Normally I wouldn't say anything, but this was something that came up on Yelp quite often, too.
Needless to say we took doggie bags and left. I was severely disappointed. To make things worse, it started pouring down rain as we left and couldn't complete the fairy hunting.
Hubs was nice and turned down the corner so kiddo could get out, scoot across the street and leave one last penny for the fairy and marked another home off her list of fairy houses to visit.
The only good thing is that hubs cleaned off his gnocchi, added olive oil, garlic and some other seasoning and was able to eat his. I tried to get creative with the other two, but it wasn't happening.
Food disappointments; they happen.
Tell me yours.