What Does a Foodie Blogger Carry in Her Bag for Date Night?
This shop has been compensated by Collective Bias, Inc. and its advertiser. All opinions are mine alone. #BeHealthyForEveryPartofLife #CollectiveBias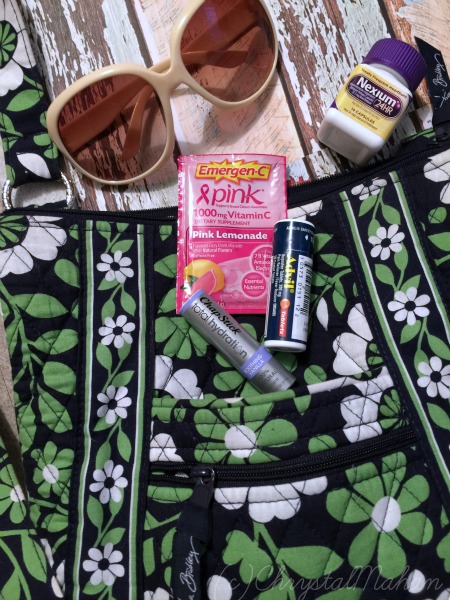 As most of you know, Mr. YUM and I have decide to part ways. While it has only been a few days, it already feels so much longer than that. I wish I could tell you guys I am all unpacked and settled in, but that is pretty far from the truth. I have stuff everywhere! And when I had a chance to go out on the porch and start sorting – Mother Nature dumped a ton of snow on us! Brrrrrrr So the last thing I wanted to do was sort boxes and figure out what is mine that needs to come inside even if the porch is enclosed. 
My friends have been really supportive and that means a girls night is in order. In my life it is perfectly acceptable to go out on a 'date' with my girl friends. I have a feeling some group dates are in order too. That's where a bunch of us go out just to have some fun and there is no other agenda.
First things first. While I am taking my time picking out that perfect outfit (right now, snow pants seem appropriate) I headed out to WalMart this morning to buy some date night essentials.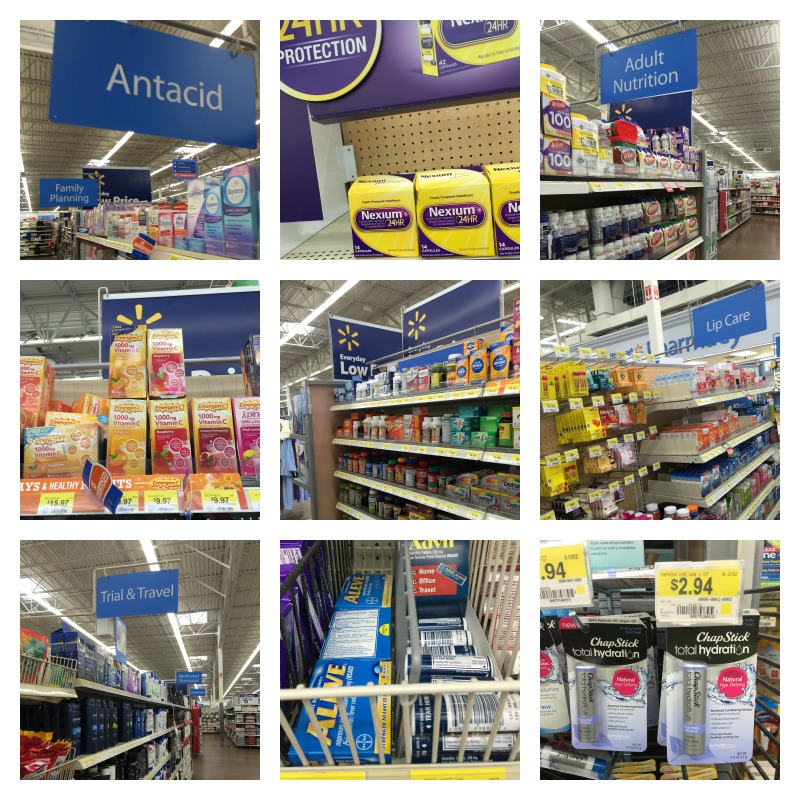 With winter weather is taking a toll on my life the last thing I want to worry about is getting sick. I picked up some Emergen-C in Pink Lemonade (YUM!) to give me a little Vitamin C, Manganese and Zinc boost. I love these little fizzy drinks. I have also tried the lemon-lime and orange flavors. With over 20 varieties of vitamin supplement drink mixes, Emergen-C offers the formula, flavor, fix, and FUN you're looking for!
Did you know that Emergen-C doesn't just boost your immune with 1,0000 mg of vitamin C, it also gives you seven B vitamins to give you energy naturally without caffeine. If I am going for a night on the town with my friends, I defiantly need an energy boost. Emergen-C also has electrolytes which is replenishing for when you're out there shaking your booty on the dance floor!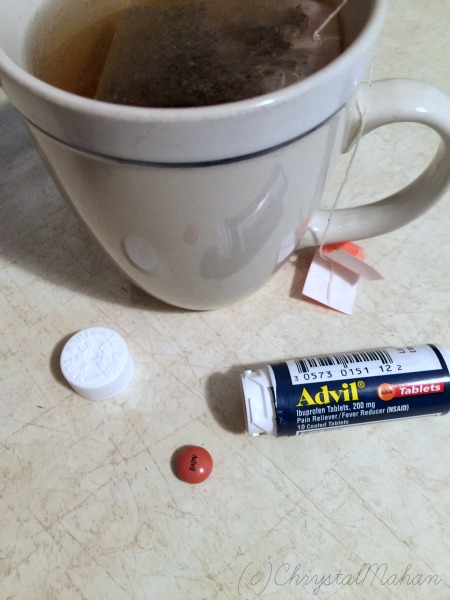 Next on the list was some Advil tablets in a vial. As someone who is prone to chronic pain issues, carrying a pain reliever is a must, especially in a date night situation. People can get mighty loud and rowdy. This little vial is small and portable. Perfect for your clutch or in my case, a crossbody bag. The original round tablets providing safe, effective pain relief for over 25 years.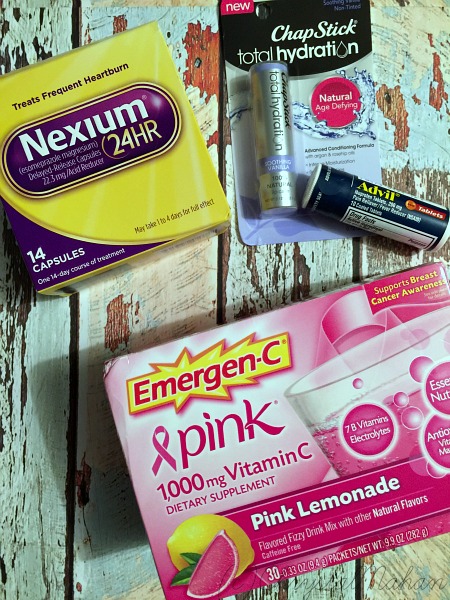 Date night always includes food. While I am practicing self-care and trying to get better about what I eat, there are times on date nights where I indulge a bit. Thankfully, Nexium24 has me covered when it comes to helping to keep the heartburn in check. Since I know I am going to be going out and prone to getting heartburn, I am starting my 14-day course of treatment now. Save me the pain and agony later especially since it may take 1 to 4 days for full effect. Use as directed. Just one day. All-day, all night frequent heartburn protection.
Lastly, I picked up some of this new ChapStick Total Hydration. Bonus: 100% Natural and Age Defying. I turned 40 over the summer and even then I was a little worried about that number. Now that I am going through a divorce I am feeling pressure from my self-esteem to make sure to spend more time taking care of myself. When I can find products that have double duty, I am going to buy them. This Total Hydration lip care is soothing vanilla, non-tinted, and is 100% natural with Argan oil. I LOVE Argan oil. It's right up towards the top of my list with coconut oil and olive oil.
Plus, with this winter weather I need totally kissable hydrated lips.  😉
In the morning, I like to mix my Pink Lemonade to give me all the nutrition I need to start my morning on the right foot. These days I am trying to slow down and practice self care; something I have neglected for far too long.
Divorce may be the end of one chapter; but my story isn't over yet.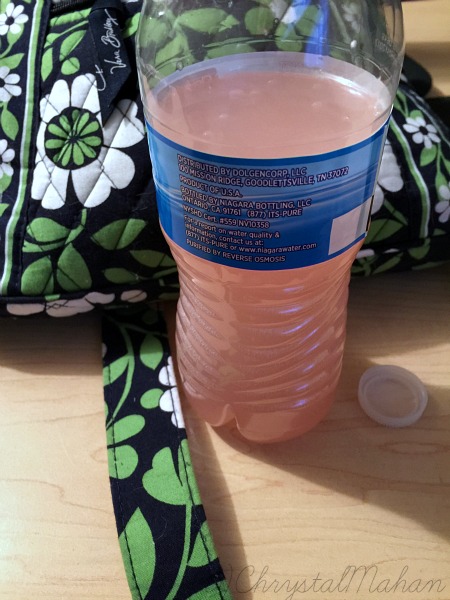 What are your must have date night items? Are you taking the time to practice self-care? Check out how you can be healthy for every part of life.