Homemade Bean Soft Tacos (All From Scratch!) #meatlessmonday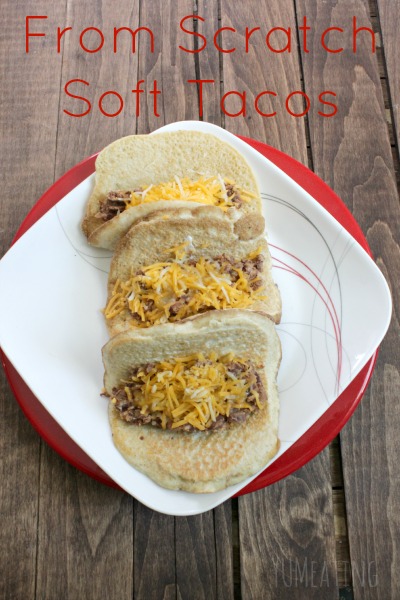 mmmmm I love Mexican food. I blame it on growing up in the south where good Mexican food is on every street corner. The other day I was craving tacos. Only problem was I didn't have any taco shells. I wasn't worried too much about ground meat of some kind because I had some leftover beans that I could easily turn into refried beans. 
I started rummaging through the cabinets to take a mental inventory of my ingredients. I have 2 bags of cornmeal that I use when I make cornbread. I love making cornbread from scratch so, what was stopping me from trying to make some soft corn tacos? That is right, nothing!
So, I started scoping out Pinterest because that is what I always do when I am in need of some inspiration. I found a few recipes I was interested in, but I was missing ingredients from all the recipes I looked at. So, I roamed back into my kitchen and started pulling out ingredients.
I started to make the batter. I felt like I was making pancakes.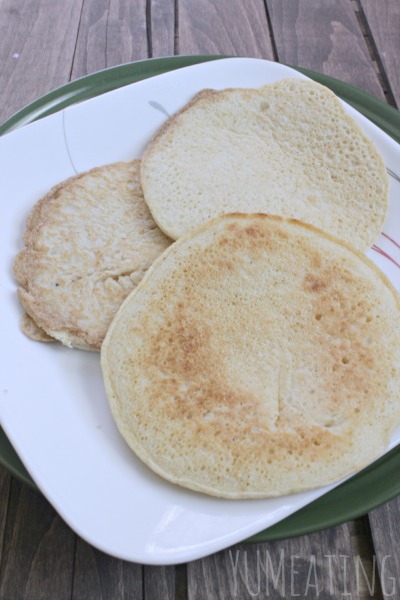 And honestly, that is sort of what these are like. But, this was my first time making them and I was actually thrilled to death to make something new from scratch. I texted Mr. Yum the photos and he was like "are those homemade taco shells?" Why yes, yes they are.
I ended up using this recipe from Yummy Healthy Easy. Only I didn't have regular corn meal. I had self-rising; which is why mine had a bit more of a pancake feel to them.
I think the next time I make them I am going to make them on a griddle so that there is more room for them to spread out and be a little thinner. Since I was not sure what I was doing, I was just using a regular skillet pan. I am still really happy with my soft shell tacos.
For the beans I had soaked some dry pinto beans overnight. The next morning I rinsed them and then I cooked them in a pressure cooker on low, 3-4 hours. I put the amount I wanted to use for these tacos in a frying pan, added some salt and some butter. I froze the rest.
Then I used a potato masher to smash them up.
I topped them with a 2% Mexican cheese blend.
They don't look like the prettiest things in the world, but I really enjoyed how they tasted and was thrilled that I was able to create something out of the ingredients I had here at home. These are sugar-free. Meat free. And it really didn't take much more time than making pancakes and eggs!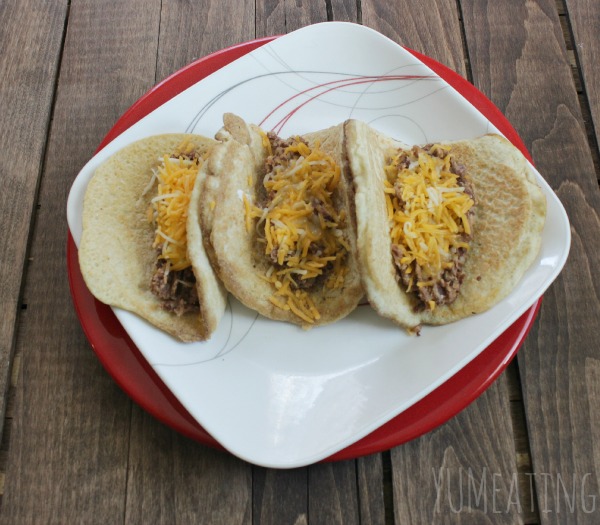 Is there something you made recently where you were surprised at how well it turned out?