Emergency Meals Made Quick
Life can move pretty quickly and people need to eat. If you're tired of taking your family through the drive-thru there is a healthier, and less expensive, option. Here are seven emergency meals made quick (I promise, they won't break the bank either):
#1 Kebabs
Your grocer's deli counter is jam packed with ready to go meals. You can grab a package of kebabs, toss them on the grill and have dinner in ten minutes. Kebabs are great because it's veggies and meat in one meal. All you need is another veggie or starch and you have a complete meal. No grill or the weather isn't permitting? That's ok. You can use an indoor grill or just pull everything off the kebab sticks and toss them in a skillet. Serve with rice and you have the perfect Asian inspired meal.
#2 Roasted Chicken
You'll likely also find whole roasted chickens in your grocer's deli. Grab a bagged salad and you have a complete, and healthy, meal that takes you less than five minutes to get on the table. And if your family doesn't eat the entire chicken at dinnertime, you have leftovers which can be made into chicken salad for lunch or dinner tomorrow. Two meals for one.
TIP(s):
Buy a regular whole chicken from the meat department. While you are eating you can slow roast a whole chicken so it's ready for another meal. You can have roasted chicken, make chicken stock, pull the meat off and freeze it for a quick meal another time, make a skinny chicken pot pie soup, make homemade chicken noodle soup or make homemade chicken and dumpling.  And let's not forget chicken and barley.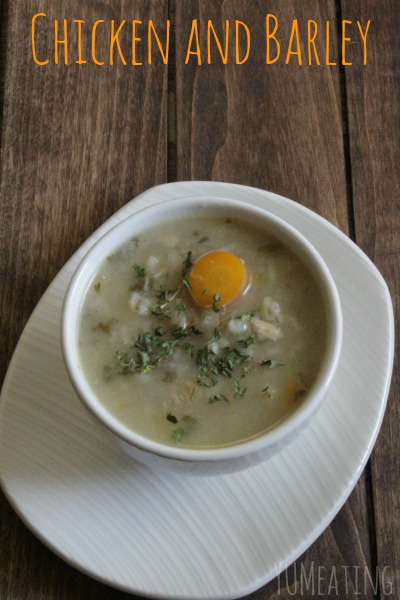 #3 Gnocchi or Frozen Ravioli
Italian is always welcomed and you don't have to top frozen pasta or gnocchi with jar tomato sauce. In fact, gnocchi, a sliced onion and a few sautéed veggies with some pre-shredded parmesan cheese makes a quick and tasty meal. You don't even have to run through the grocery store for gnocchi as many dollar stores carry it making for a quick in-and-out.
TIP(s):
Here are a few of my quick and delicious gnocchi meals.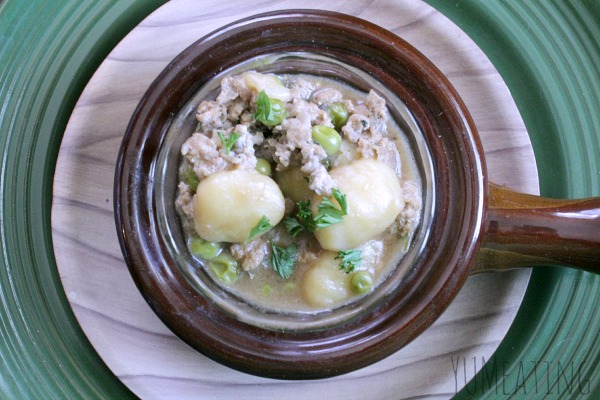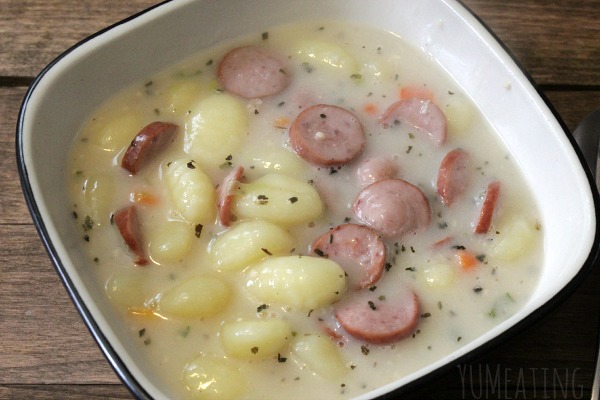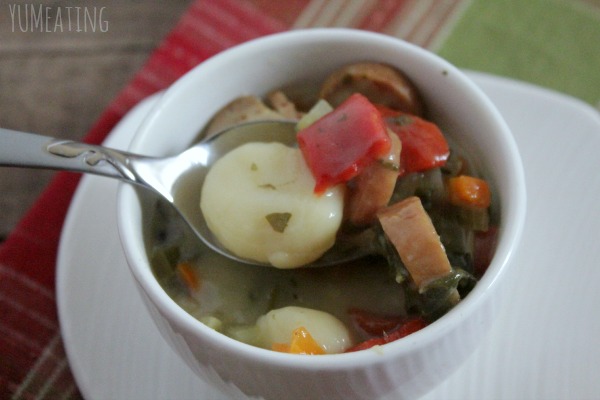 Skinny Rustic Italian Gnocchi Soup
#4 Sardines
Sardines pack a wallop of protein and they're tasty. If you like tuna fish, you'll like sardines. Cook a package of spaghetti, toss with chopped sardines, sautéed onions and a touch of garlic and you have a meal that takes less than 15 minutes to cook.
#5 Frozen Burgers
You can buy organic and non-organic frozen hamburgers and turkey burgers in your grocer's freezer. A package of buns, cheese slices and a few minutes on the grill and you have fresh juicy hamburgers on the table. For the low carb version wrap in your favorite lettuce or set the burger on top of a bed of fresh spinach.
#6 Turkey Breast
Many marketers have fully cooked turkey breast in their deli. Slice it at home or have your butcher slice it in ¼ slices, grab a bag salad from the produce section and a can of gravy. You have an instant meal. Warm the turkey and top with gravy heated in the microwave. Another great topping for turkey breast is a warmed apricot preserves. Lightly brush the turkey slices with apricot preserves and serve. (You can use the remaining turkey breast for lunches tomorrow).
#7 Ham
Ham is generally pre-cooked and all it needs is a good warm up to be ready to serve. Grab a bag of chopped cabbage and a jar of cole-slaw dressing and you have a picnic ready meal. You could also pick up a few preboiled eggs and some salad. Dice the ham and eggs and top the salad.
#8 Pre Made Pizza Crust
Finally, we'd be remiss if we didn't mention the great convenience of pre-made pizza crusts. You can top them with any of your favorite ready to serve toppings and have a pizza for the family in less than ten minutes.
It just takes a little creativity and planning in order to get a meal on the table. Skip the drive through and feed your family well in less time.
What your super-quick go-to meal?