Lemon Balls aka Dragonade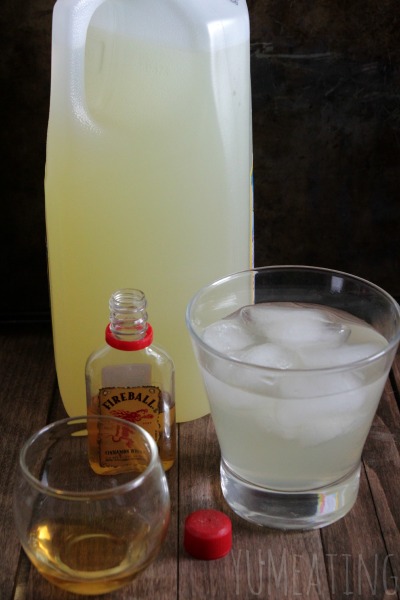 Welcome back to another Thirsty Thursday.  Last week I shared with you the Spice of Life smoothie shake and the week before that the Ginger Balls. This week we are back on the cocktails with Lemon Balls or sometimes referred to as Dragonade. Despite the heat from the Fireball cinnamon whisky this drink is really popular in the summertime and it can often be found in a mason jar. Can't say that I blame anyone for that. Who doesn't love to sip ice-cold lemonade out of a big mason jar? It's so much fun! It reminds me of being a kid in the south. 
What exactly is in a Dragonade? 
Well, that's simple.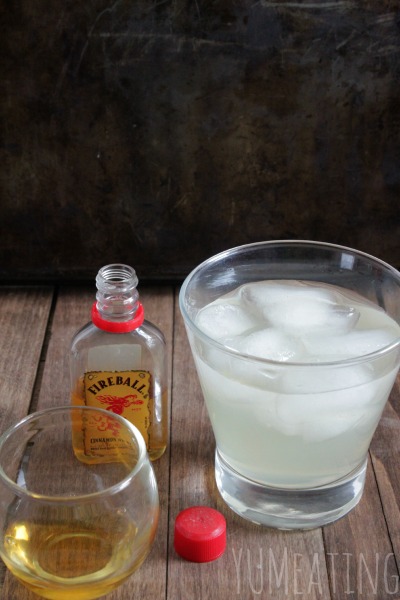 A cup of lemonade and a shot of Fireball cinnamon whisky.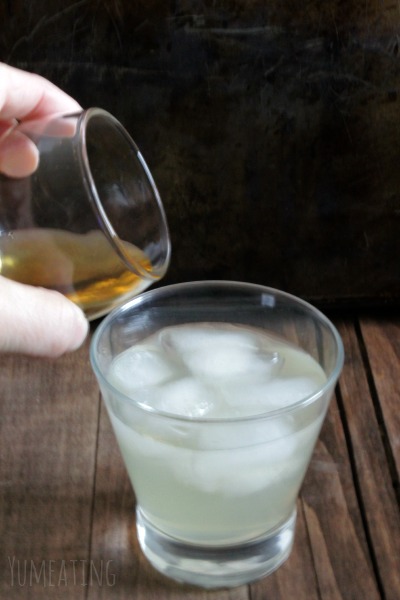 Presto.
I don't think it gets too much easier than that.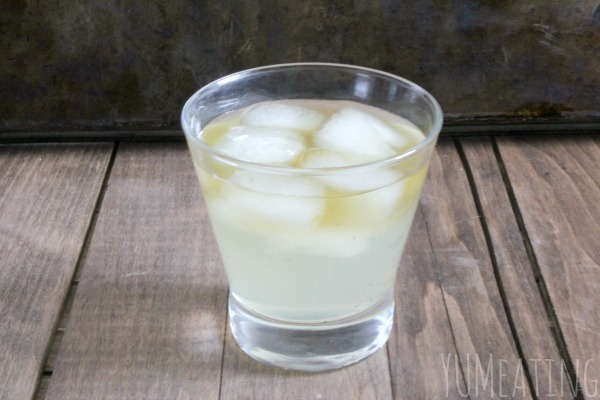 When I make these its a bit like a good pour of Guinness. Any good bartender has to know how to poor a Guinness just right, or it won't be good. It's fun to sit there and watch the Guinness mix while you let it get to room temperature. Dragonade is cold, but I like watching the Fireball cinnamon whisky mix with the lemonade. It's pretty cool. When I was a kid my parents, aunt and uncle would get together on the weekends. They would make Tequila Sunrise's and I was always so amazed at how the colors would blend.
I guess I am just easily entertained 😉
Lemon Balls aka Dragonade
Ingredients
1

shot Fireball cinnamon whisky

1

cup

lemonade

ice

optional
Instructions
Pour the lemonade into a glass.

Add ice.

Then add the Fireball cinnamon whisky.
What's your favorite Spring/Summer cocktail?