Lucky's Steakhouse – Clio, MI
Wow. I can't believe I haven't  written a review for my favorite steakhouse. Lucky's Steakhouse is a place I have been eating at for years, even before I moved back to MI (in 2007.) When we would come back up here to visit from OK, my family would go there and I would always get the crab legs. Grandmas treat. 😉
My favorite thing there is the Black and Blue burger. They have the best burgers and I feel that they are totally worth the splurge. This is pretty much the only place I eat burger at. I have tried similar styled burgers at other places, but non compare to Lucky's. Mr. Yum generally gets steak. I can't remember a time he ordered something else. My mother looooooves their fish sandwiches. I can't say I blame her, they are pretty darn good. We went the other day for lunch and I got my usual burger, traded the fries for a salad. Mr. Yum opted for the open face steak sandwich (on special), salad and soup.
I believe this was vegetable barley soup. Any type of barley soup and he's content. It's his favorite.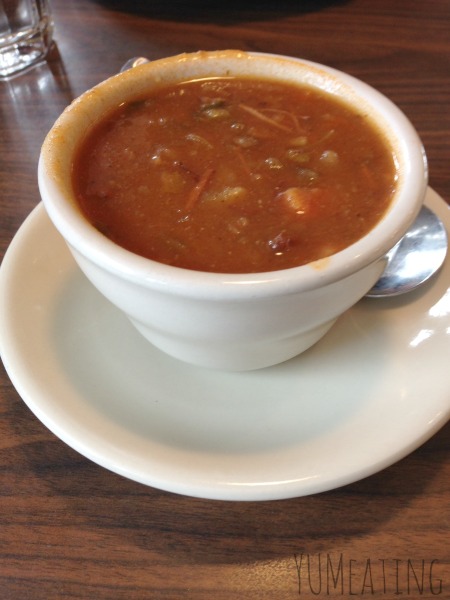 Lucky's has a couple of different salads and they are quite large when you order the meal. However, I swapped my fries for a side salad. My favorite side salad is here at Lucky's. Even though it is small, you still get a good portion of healthy goodies and they even put a few croutons and cheese on there. 😉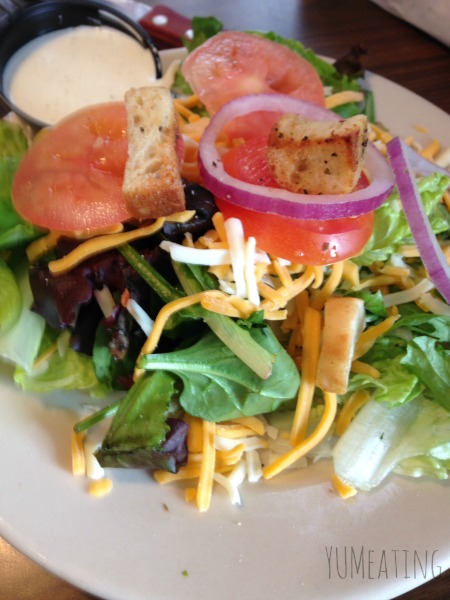 I get my dressing on the side so I can do an old Weight Watchers trick where you dip your fork in the dressing and then your salad. You get the taste of the dressing without all the calories. It works for me because I like the natural taste of vegetables anyway.
The wedge salad, which my  husband ordered, is usually 1/4 of a head of a lettuce. For the side wedge, they chop that in half. We always have to ask for a little less dressing because they do like to smother it. Hubs gets his with ranch though instead of the standard blue cheese. They use real bacon. No imitation bits here.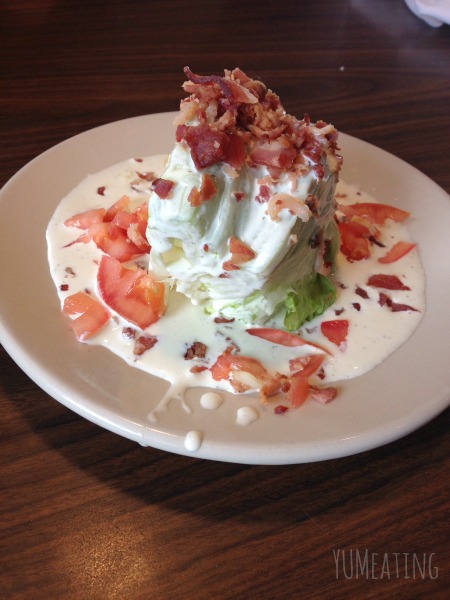 This is the lunch special, an open face steak sandwich. You do get your choice of side if you don't want fries and he swapped them for their red /new potato garlic mashed potatoes. They are so creamy and good!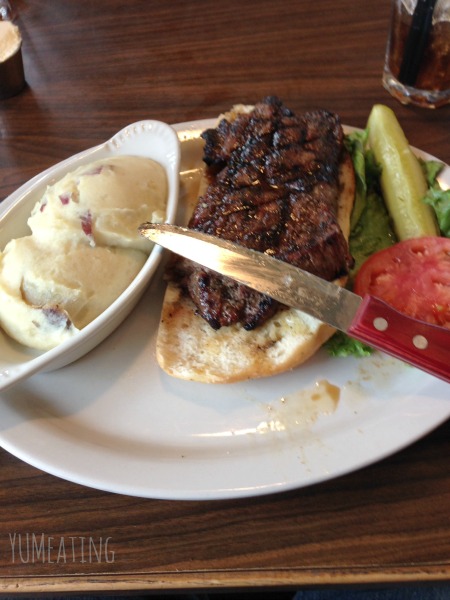 And for the holy grail of burgers,  may I present to you the black and blue (cajun spices with blue cheese) :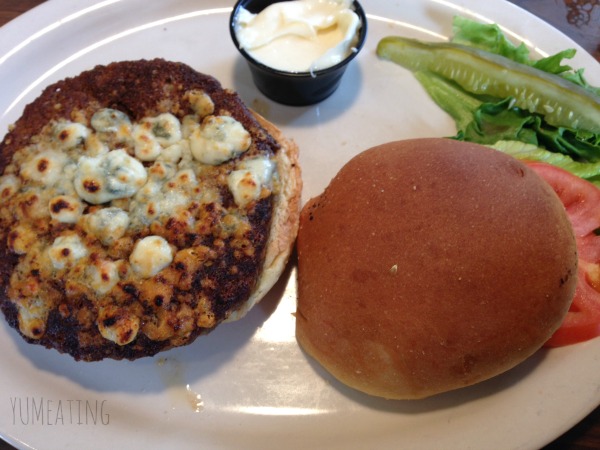 Look at all that warm and bubbly blue cheese….yuuuuummmm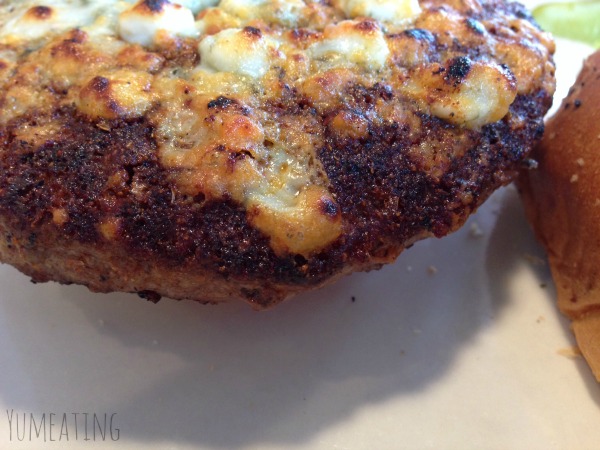 It's a really good size burger, too!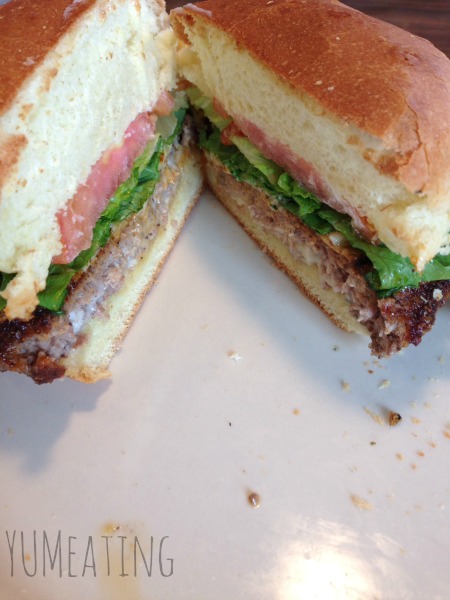 I only ate half. So I got to have it again the next day for lunch. Bonus.
Whats your favorite burger flavor and place to eat?