Fun Run Box : Training Kit #unboxing #subscriptionbox #FRBChallenge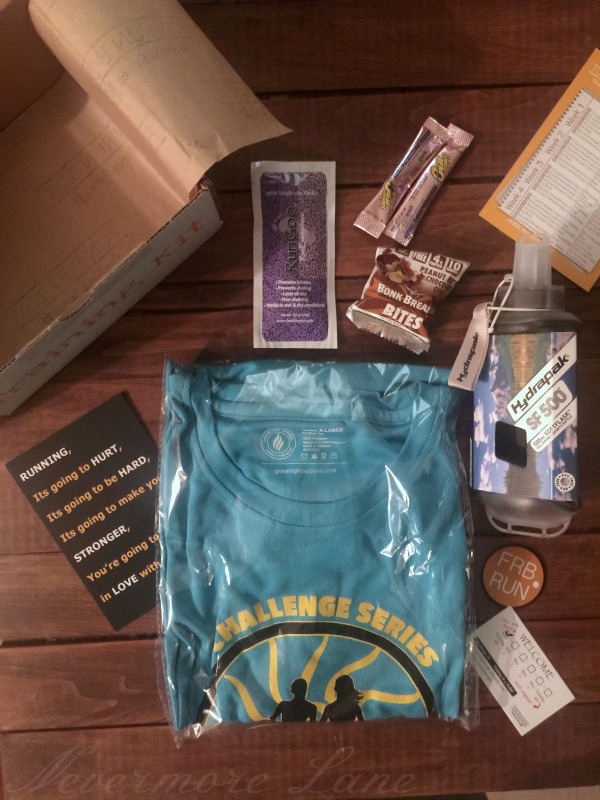 I am super duper excited to tell you guys that I was chosen from 100s of other applicants to be a Fun Run Box Ambassador for the next six month! I decided to apply on a whim because after finishing my 65.3 Viking Conquest fun run, I knew I was going to have to find something to continue my motivation of getting in to run mode.
Next year I want to be able to run the entire length of the Mackinac Bridge for the Labor Day walk since we did not do the walk this year. They allow runners to do it and they get to start earlier. But, you cannot stop or stop to walk. Right now, I cannot run 5 miles without stopping.  I'm getting there. I have some health issues that I battle, so I am happy with my progress and I am okay if I don't get back to 10 miles like I used to do many years ago.
One of my favorite things about the Fun Run Box is that the boxes are customized to you and your running level. If you are a walker and just starting out, there is a box for you. If you are an experienced marathon runner, there is one for you, too. Even though I do run, I decided to do the walker to runner beginner box. I felt this was the best option for me and would be just the push I needed to step up my running game.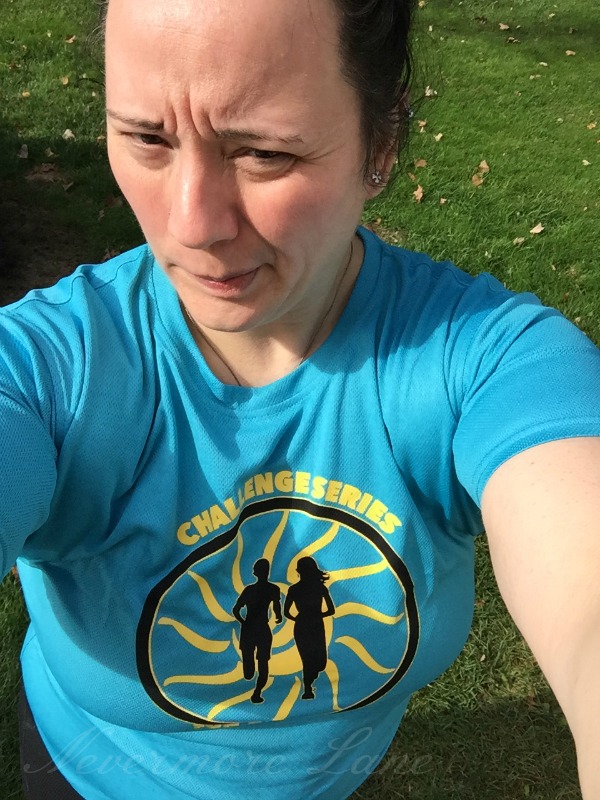 Your first box will be more of a 'welcome to our challenge' box. The challenge boxes will come with a Fun Run Box 'In Training' shirt made of that dry weave material. This shirt is AWESOME and really made me feel like I was part of the Fun Run Box team!
The other goodies in the box: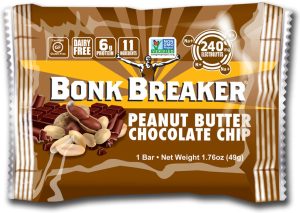 Bonk Breaker Bites : Peanut Butter Chocolate Chip – Dairy Free, Gluten Free. 4g of Protein. 10 whole ingredients. You guys! This reminded me so much of those homemade oatmeal peanut butter protein balls / bites you see floating around Pinterest. At first I was like "This is all I get?" But one bite and you will now why. These little guys are power packed. I can see myself ordering these to keep in my purse, my pocket when I am hitting pavement and here in my home office. These were #YUMEATING kind of good!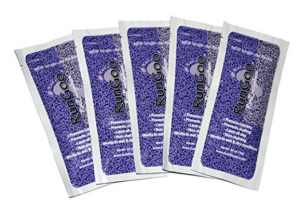 Sqwincher Zero Electrolyte Replenishment – Strawberry Lemonade (please note the photo is of regular lemonade flavor)
Hyrdapak – SF-500 Softflask collapsible sports bottle.  Holds 500 ml of water. (note the photo is the 350 mil option.) This is probably the coolest water bottle I have ever owned.  Easy to pack for hiking or backpacking and it's really easy to hold. I hate trying to hold on to water bottles so I usually don't bring them. This one has a handy loop for clipping.
Other items:
Pocket Welcome Card – Your first 6 months is Challenge 1: Making it a Habit. It has check boxes for Training Kit, month 2, 3, 4 and 5 and then a Finisher Kit for month 6. The first challenge prepares you for the future challenges.
Fun Run Box magnet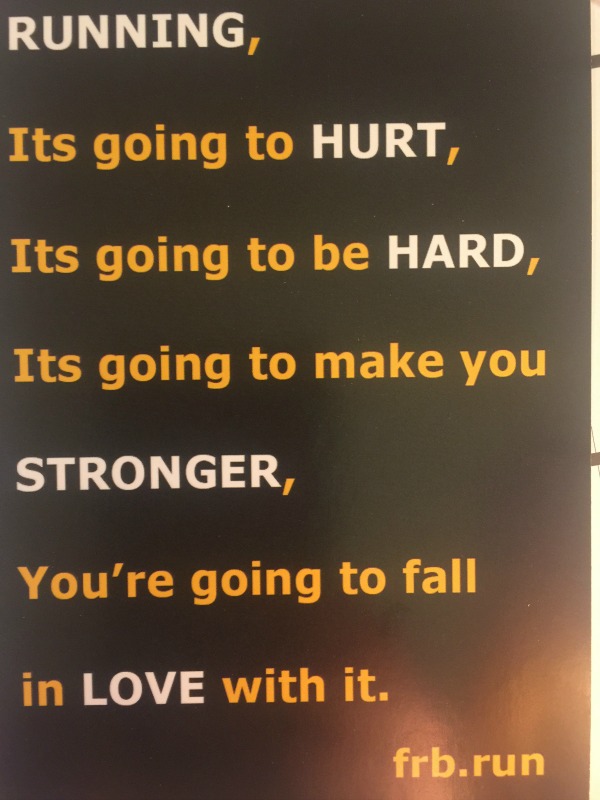 Motivational Quote Card – Running, it's going to hurt, it's going to be hard, it's going to make you stronger, you're going to fall in love with it. On the back is instructions for warm-up, cool down, Fartlek (speed play,) intervals (this is currently what I do with walk/run,) and tempo runs.
[Tweet "Running, it's going to hurt, it's going to be hard, it's going to make you stronger, you're going to fall in love with it."]
Challenge Schedule Card – the beginner schedule is set up similar to the C25k program where you up your run time every day. On the back is the Making it a Habit instructions and more motivation.
BOX THOUGHTS:
The best thing about this box is that it is actually things you need and will use. Too often, in the past, I have purchased boxes and would end up with a bunch of stuff I had no interest in. Those things would just sit around and collect dust. I am trying to simplify life and keep things that bring me some sort of purpose. This box was not overloaded with treats. Just the right amount and all of the other products were things I will try and/or use.
If you are looking for a motivational box to get you moving (remember, you can walk!) in the right direction, this is a great box for that.
Ready to check out the Fun Run Box for yourself? Head on over to the Fun Run Box website and enter the coupon code: FRBMAHAN  for a 10% discount on your box subscription.
Disclosure: As a Fun Run Box Ambassador I am able to buy the box subscription at a discount rate. I am not being compensated for this post. All opinions are 100% my own and I only share products I feel my readers would benefit from.
Most links are affiliate links through MagicLink. They are hands down my new favorite linking option now. Saves me so much time and energy from hunting down store and product affiliates, not to mention signing up for affiliates and pays so much more than Amazon. Plus, all of the products you find on the net are located on MagicLinks. If you are not familiar with this type of program to earn money from your own website, I highly suggest you check them out!