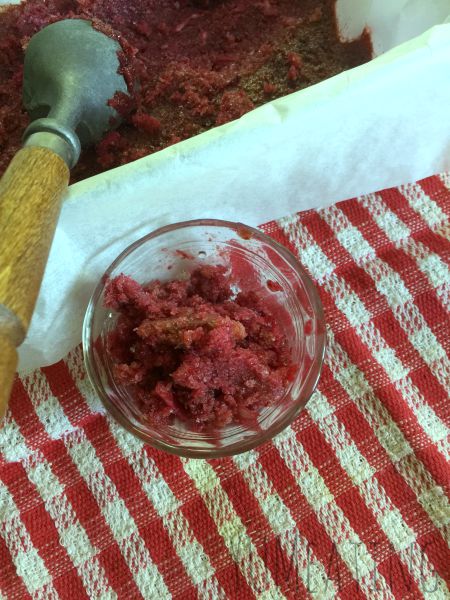 I'm sensing a trend here.
The other day we talked about the Blueberry Lemon Sorbet. Did you make some yet? Well, today I have a new flavor for you. Cherry Lime. I know you guys have figured out that I spent the majority of my life in Oklahoma. That means Sonic Drive-ins on every corner. That also means I grew up on Cherry Limeades. I can remember the first time they offered these delicious drinks. Ugh. Showing my age. 😉
But let me tell you, when I moved here to MI and we didn't have a Sonic, I thought I was going to die. I can live without fast food. It doesn't make me happy. But, there's something about going into the Sonic, parking your car, pushing that magical button and having the car hop bring your beverage of choice. When the Sonic came 30 minutes away, I couldn't wait to get there. Years later they finally put one in my town. And, you know what? I hardly ever go. *sigh*
Funny how that works out.
Cherry Lime is a flavor I adore. My husband is a big fan of cherries and while I have sampled cherries from all over our great nation, I have to give it to Traverse City, they do really earn their title of being Cherry Capital of the world. Of course, given all the wines which are produced up that way, it's no wonder the cherries are plump and golden for the picking. Grand Traverse Cherry Pie, Cherry Wine and Cherry coffee are wonderful treats.
So, it makes me happy to bring a little of those favorite memory flavors into a sugar-free dessert we can all enjoy.
Just like the Blueberry Lemon Sorbet, this one is a toss-it-in-the-blender-and-go recipe. With the exception of the cherries. I did have to remove the pits first.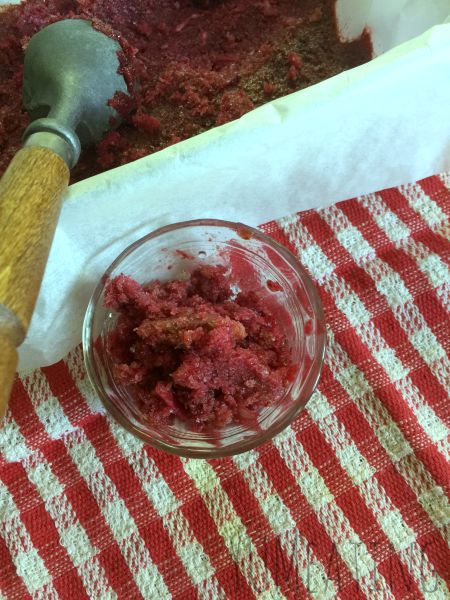 Cherry Limeade Sorbet
Ingredients
3

limes

pealed and seeded

1

lb

cherries

seeded

Stevia to taste
Instructions
Place all of the ingredients in the blender.

Blend until smooth.

Pour into a lined pan.

Freeze 3-4 hours.
Tell me all about your favorite freezer treats?