Detroit Lions Chocolate Cupcakes #Detroit #Football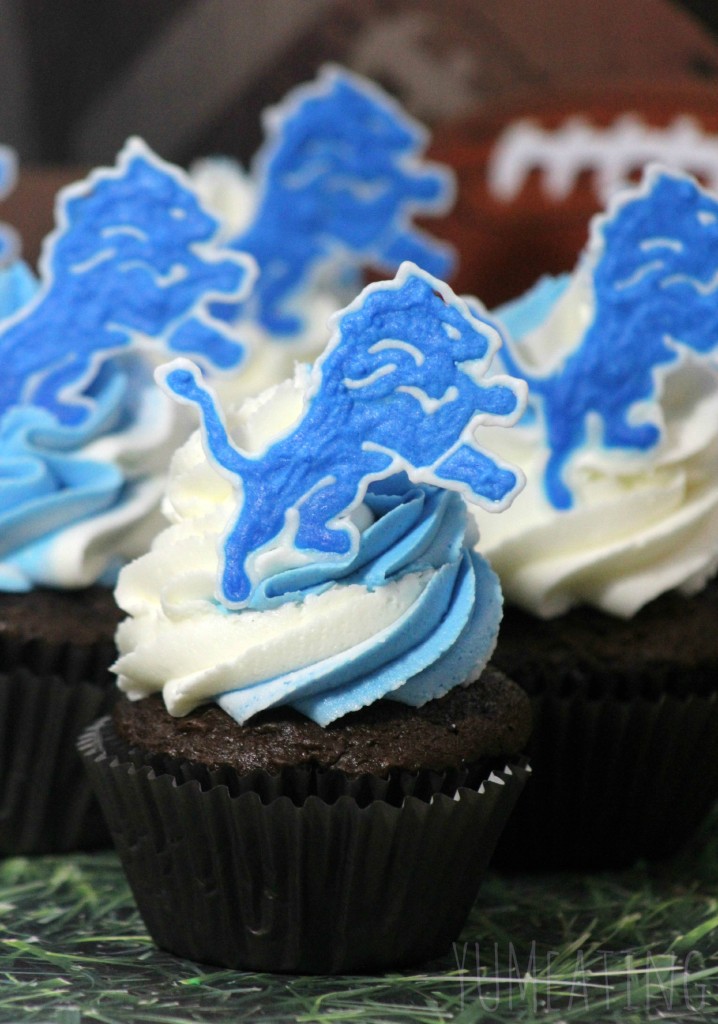 It's Fall Y'all.
At least it pretty much is here in Michigan. I know my southerners are still basking in that warm summer-ish sun.  Kiddo went back to school on the Tuesday 8th. Everyone is falling into a new routine. Things can slow down a little bit this weekend because football preseason is over and Sunday the 13th is the first Detroit Lions football game and they're in San Diego. I believe the first home game is on the 27th against Denver.
In honor of their return to the field, I thought it would be a great time to share these wonderful Detroit Lions chocolate cupcakes. Just like the Oklahoma State University cupcakes, these bad boys are really simple to make if you take a deep breath and just take your time. 😉
I have to giggle a little about the creation of Detroit cupcakes. Since my family is rooted here, it was only natural that I somehow became a fan of all things Detroit team related. I would come home to visit while I lived in Oklahoma and it seemed like my grandpa always had some sort of sport playing on the television or we were going somewhere to cheer someone. I was probably the only person in my Oklahoma school running around with Detroit Pistons Bad Boy basketball shirts. To this day I am still a fan of Dennis Rodman.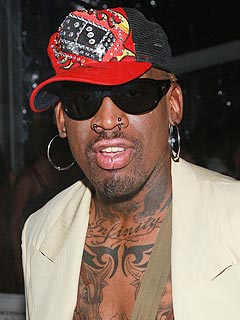 But, growing up in Oklahoma, a state with no major sports teams (at the time) and only a handful of minors, I did what most okies do. Latch on to the Dallas Cowboys. I spent hours of my life cheering for Emmet Smith and Troy Aikman. I watched the team go up and down and up and down. I laugh at all the jokes people make about the team now. But, that pretty much holds true for all the teams out there. Some people are just so serious about the team they defend.
I'm so out of touch with Dallas these days it seems only natural I latch back on to Michigan teams. I'm ok with that. I don't take it too seriously and for me, it's just something fun to do. Although, I'd much rather watch sports in person instead of on television with people screaming at the tops of their lungs.
You? Maybe that's just me. 😉
Ok. Let's get this baking party started.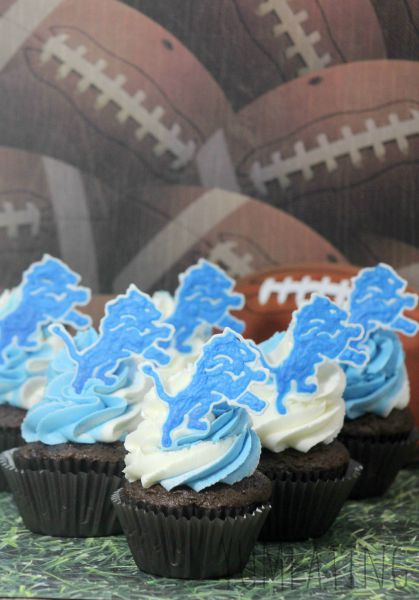 Chocolate Cupcakes
Ingredients
1 3/4

C

Flour

2

C

Sugar

1

C

Cocoa

1 1/2

TSP

Baking Soda

1 1/2

TSP

Baking Powder

1

TSP

Salt

2

Eggs

1

C

Whole Milk

1/2

C

Oil

2

TSP

Vanilla

1

C

Boiling Water
Instructions
-Preheat oven to 350 degrees.

-Mix the flour, sugar, cocoa, baking soda, baking powder, and salt in a bowl.

-In a separate bowl add the eggs, whole milk, oil, and vanilla.

-Add the bowl containing the eggs, whole milk, oil, and vanilla to the bowl holding the dry ingredients.

-Mix all together until fully incorporated.

-Beat for 3 minutes on medium.

-Slowly add the boiling water starting with a small amount then pour in the remaining boiling water.

-The batter may be a little runny.

-Scoop batter into cupcake paper liners until 3/4 full.

-Bake at 350 degrees for 20-25 minutes.

-Remove from oven and allow to cool for 10 minutes.

-Remove from cupcake tin and place on a wire rack to cool completely before frosting.
Cupcake Frosting
Author:
Ingredients
1 C soft unsalted butter
4 + C powder sugar
4 TBSP heavy whipping cream
Blue gel food coloring
Instructions
-Cream the butter and powder sugar until it looks light and creamy.
-If it doesn't cream add several drops of the heavy whipping cream until it creams.
-Test to see if the frosting can form and hold a stiff peak by taking a spoonful of frosting and turning the spoon upside down. If the frosting stays on the spoon it is ready if not then….
– Add more powder sugar 1/2 C at a time…. mix well.
-Test to make sure that the frosting can make and hold a stiff peak.
-Equally divide frosting into 2 bowls. The first bowl remains white. The second bowl add several drops of blue gel food coloring. Stir to mix well.
-If ready, scoop the blue frosting first into a pastry bag then spoon the white frosting on top of the blue with a large star tip.
-Twist the open end of the pastry bag to push the frosting to the tip.
-Frost from the cupcake edges inward to the center of the cupcake.
Royal Icing
Ingredients
2

egg whites

1

C

powder sugar

1/2

tsp

cream of tartar

Blue gel food coloring
Instructions
-Combine all ingredients in a mixing bowl mixing on medium speed for 4 minutes. (except your food coloring)

-If icing is not stiff enough add 1/4 C powder sugar. Divide the icing into 3 bowls.

-Add several drops of blue gel food coloring into the 1st bowl of icing. Stir well to mix.

-The rest of the icing remains white.
Detroit Lions Chocolate Cupcakes #Detroit #Football
Ingredients
Recipe for cupcakes

Recipe for frosting

Recipe for royal ice
Instructions
-Locate a picture of the Detroit Lion logo on Google. Print the picture in color. Tape this picture with small numerous images of the logo on it to a cookie sheet.

-Tape wax paper (covering the copies of the logo) to the cookie sheet . Follow the color and features as printed on the paper.

-Using a small pastry bag fill with the white royal icing and a #2 tip. Start by outlining the image.

-Using a small pastry bag filled with the blue royal icing to fill in the body leaving the accent markings clear (the eye, mouth and fur markings).

-Allow to dry for 5-10 hours.

-Make sure that the image is dry, gently touch one of them with your finger if it allows you to push in on the icing allow it to dry more.... If the image is dry then it will have a hard feeling not allowing you to push in on it.

-Cut the wax paper holding the completed image into squares surrounding the completed design.

-Once the image is dry peel them the wax paper off the back of the logo and place it on the frosted cupcake.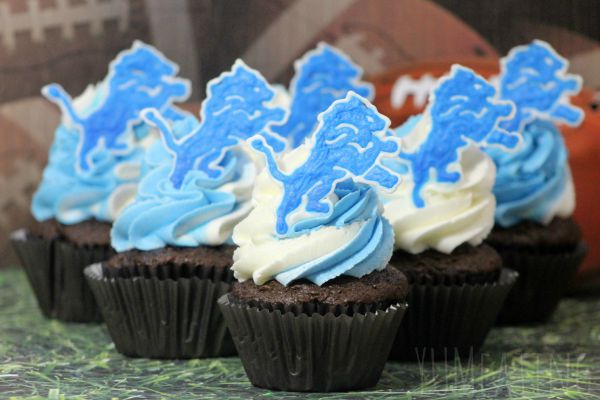 So, as I sit here stuffing my face with Detroit cupcakes, I'll remind me of all the happy memories of my grandparents and all the love they shared with me through the years, even at 2000 miles away.
See, that's not so hard; is it? What cupcake team are you itching to create? (Please, no team trash talking, this isn't that sort of place.)