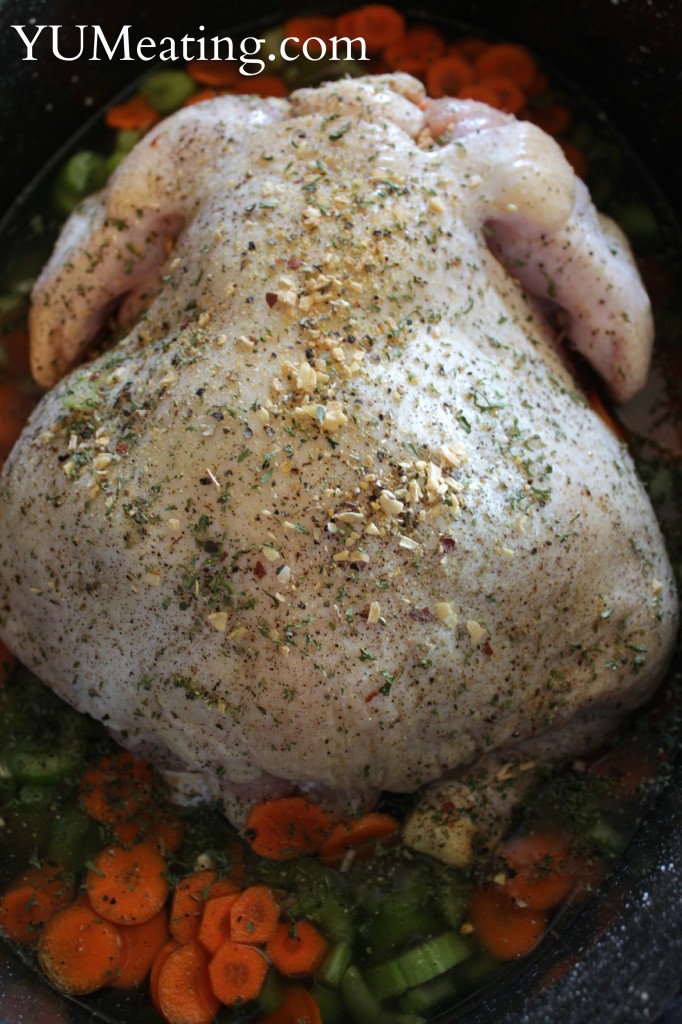 Roasted chicken is one of my favorite meals to make. This basic dish can be used later for a couple of different meals which I plan to share with you this week.  This also works well as a slow cooked meal. Turn your oven down to 'warm' or 250 and let it cook for a few hours to get chicken that falls right off the bone! This is also wonderful paired with some homemade bread.
This roasted chicken is a great start to the "Homemade Roasted Chicken and Vegetables."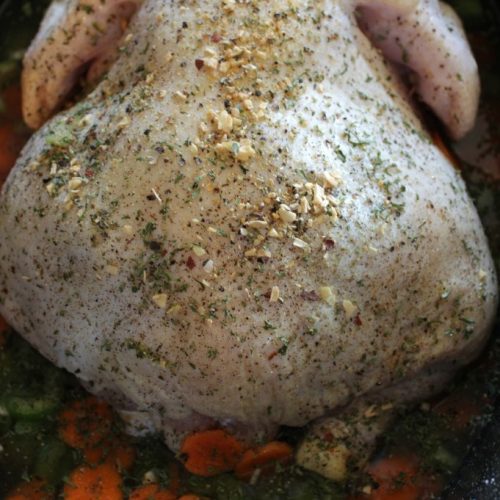 Roasted Chicken
Roasted chicken is a simple and easy one pot meal that can serve many purposes - especially the leftovers.
Ingredients
1

whole chicken - 7 to 10 pounds

3 -4

stalks of celery - sliced

3 -4

carrots - peeled and sliced

1

onion - quartered

salt free seasoning

pepper

onion powder

garlic powder

parsley

1-2

cans of low sodium chicken stock

water
Instructions
Preheat oven to 350.

Fill the bottom of your roaster pan with a few inches of water.

Add 1-2 cans of low sodium chicken stock. You will save the chicken stock for future use.

Place the onion quarters inside the chicken after you have removed the 'extras.' It is up to you whether you want to cook the liver and other bits.

Place the chicken in the middle of the pan.

Scatter the carrots and celery around the chicken.

Season the chicken, celery, and carrots with the onion powder, garlic powder, pepper, and salt free seasoning to your taste.

Top with parsley.

Bake at 350 until done. Our 7lb bird came with a popper and it took just over an hour. We also use a heat thermometer.

Remove the roaster lid and keep in oven for a few minutes longer to let the chicken skin get an extra layer of crispy. I like to turn my oven to 'broil' for about 3 minutes.

Plate and serve with your favorite sides.

Save all the leftovers to use for soups and chicken stocks.