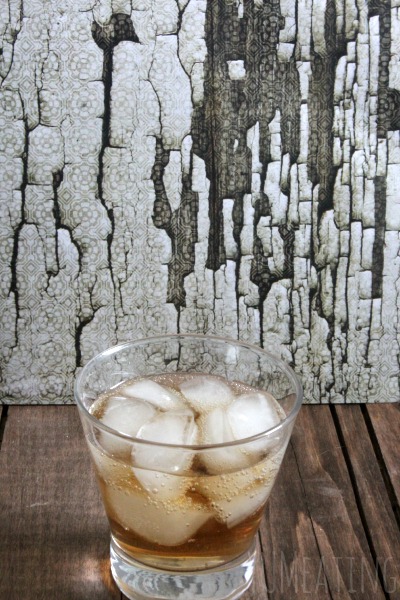 Depending on what bar you visit, what part of the country you are in, or even what your preferences are will determine the actual name of this drink. Some call it a J&G. Other call it a Whisky Ginger. I've also seen it called an Irish Ginger Ale. Can you guess which one I know it as? 😉
You can enjoy this drink two ways. Neat (which I am still unsure how neat Neat can actually be with all that fizz) or on the rocks. I prefer this particular drink to be on the rocks. The Irish Ginger Ale is super simple to make. It's one cup ginger ale mixed with 1 shot of Jameson Irish Whisky. I love to mix mine with diet Vernors, but any ginger ale will do. Vernors is a Made in Michigan product so it has been my go-to since I was a little girl.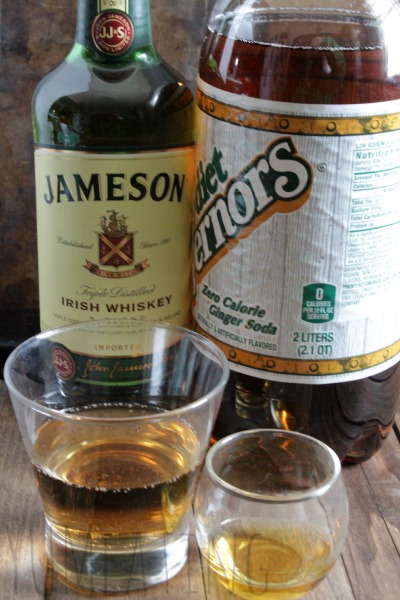 We couldn't get Vernor's in Oklahoma where I grew up. So my grandmother would mail down a gift box every so often full of all of our Made in Michigan products. When we would drive up here for summer breaks she would always have the backroom fridge stocked with extra Vernor's knowing I was going to go through quite a bit while I was visiting. You could always count on my grandpa to have a bottle of Bushmills and Jameson on hand. Of course, the only time I was allowed a taste test was when I would visit during Christmas and would get a runny nose.
Irish Ginger Ale
Ingredients
1

cup

ginger ale

1

shot Jameson Irish whisky

ice

optional
Instructions
Pour the ginger ale into a glass.

Let the fizz die down just a bit.

Pour in the shot of Jameson.

Add ice. (optional)
When I'm feeling really fancy I'll even garnish with some fresh grated ginger for a refreshing cocktail.
What about you; whats your favorite refreshing cocktail?