Battling #SensitiveSmiles one Mocha Granita at a Time
This shop has been compensated by Collective Bias, Inc. and its advertiser. All opinions are mine alone. #SensitiveSmiles #CollectiveBias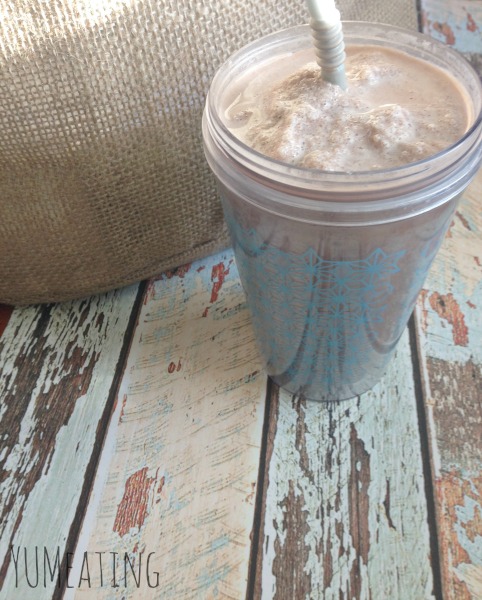 Spring has finally sprung here in Michigan. I was starting to wonder if I was ever going to see the sun shine for longer than an hour. So while many are plotting their strategies for their gardens and starting to make summer plans, I'm dusting off the blenders and getting back in to the grove of smoothie creation.  One thing I am not thrilled about is the sensitive tooth pain I have been battling for quite a few years.
Anything too cold makes my teeth and gums feel like a million tiny pin pricks. Last year I had some dental work done and I now I am the proud owner of a shiny silver cap. Ohhhh pretty. Well, the metal also adds to the sensitivity. Boo.  I have tried a few sensitive teeth products and none of them really provided me with the type of relief I was really hoping for.
Then the Colgate Sensitive Toothbrush + Built-In Sensitivity Relief Pen fell in my lap. Ok. I was at Kroger and spotted it in the toothpaste aisle when I was grabbing my usual. So, it fell into my cart.  This little gem provides sensitivity relief 24/7 and hits right on the source of the pain. I could not wait to get home and give it a try.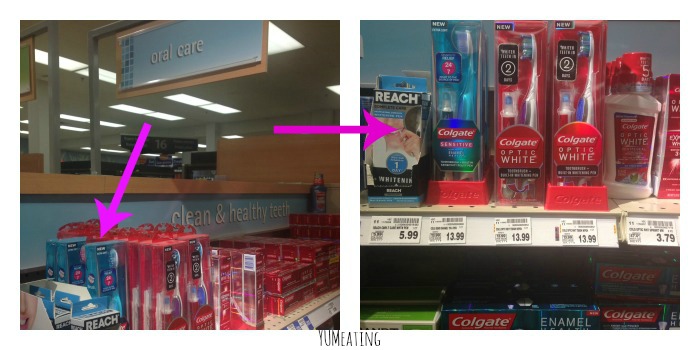 So how is this different from sensitive toothpaste? Well, most sensitive toothpaste basically numb the pain. With this new sensitive toothbrush and relief pen by Colgate you are getting technology used by dental professionals right in the privacy of your own home.  You use the toothbrush with your own toothpaste and then you'll use the pen to shield the exposed nerve and create a seal again sensitivity problem. Basically, you're getting to the root of the problem. (you see what I did there lol?)
The Actis Enamel Pen blocks sensitivity at the source of pain. Simply: Brush, Apply, Go.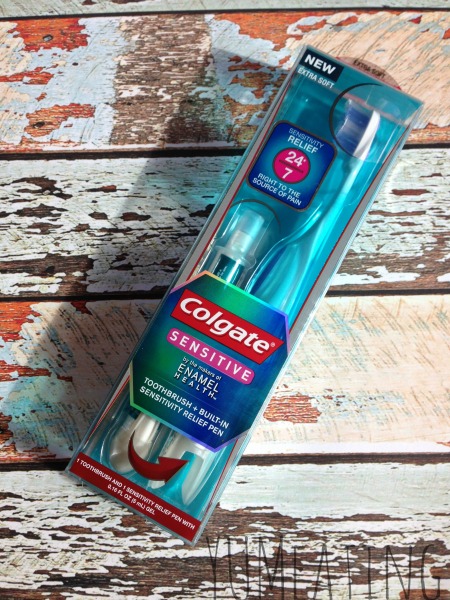 For best results you use this twice daily and it can take up to three days to feel results. Use until your pen is empty and then use as directed for maintenance.
So, how did I feel after my first three days?
Like I could slurp down this Mocha Coffee Granitia without any pain. None. Zero. Zip. Two big thumbs up.
I was a happy sipper this morning.
Now I can spend less time worrying about my sensitive teeth and more time sipping smoothies to test for my recipe book that needs finished ASAP!
For this recipe I started with frozen cubes of coffee. When I have some leftover in the pot I will freeze them in the ice-cube trays and then pop them into a plastic bag until I am ready to use them. Since the weather has been nicer, I have been using them, so no need to store in the plastic bag since I have been going through them so quickly!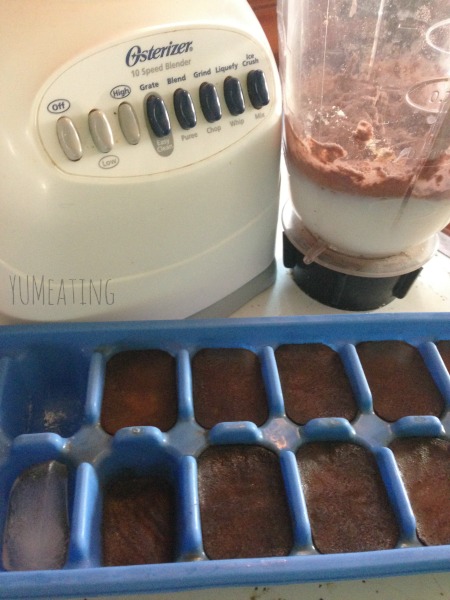 Mocha Granita
Ingredients
1

cup

milk

1

scoop chocolate protein powder

1

frozen banana

6

frozen coffee cubes
Instructions
Note: If you have leftover coffee its perfect to keep stored in an ice cube tray. Otherwise you'll need to brew and freeze prior to making this recipe.

OR: You can reduce the milk by 1/2 and add 1/2 cup coffee and 6 ice cubes.

Add all of the ingredients in the blender.

Pulse blend until ice is chopped.

Serve immediately.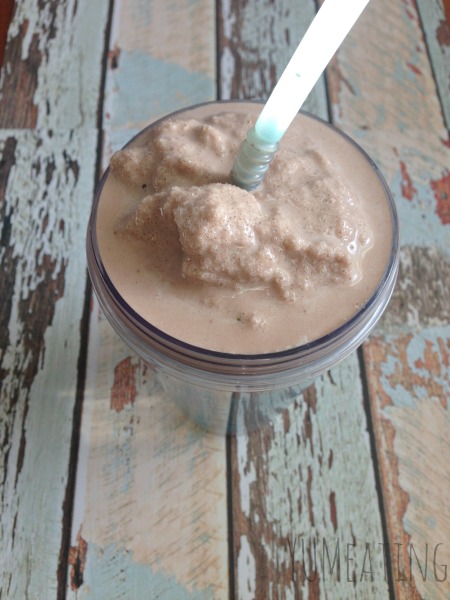 Thanks to the Colgate Sensitive Toothbrush and Sensitivity Pen I can get on with my smoothie creations and not worry about the cold factor.  The relief is amazing and long-lasting.
Bye-bye annoying sensitive teeth. Hello super strength foodie teeth.
Here's some more awesome information about this radtastic duo:
Targeted, on-the-spot sensitivity relief within the brushing routine is provided by breakthrough Pro-Argin™ technology.

Sensitivity relief 24/7 with continued use.
Over time (with continued usage) the formula builds a barrier so teeth are less prone to sensitivity.
The toothbrush portion of the Enamel Toothbrush + Sensitivity Pen is designed with ultra soft bristles, ideally designed to care for sensitive teeth.
The Colgate Sensitive Toothbrush and Sensitivity Pen is available at Kroger (and Kroger banner stores – Fred Meyer, Foods Co., Ralph's, Fry's, Smith's, QFC, King Soopers/City Market, Dillon and Jay C) and many stores are offering digital coupons for the Colgate Sensitive Toothbrush and Sensitivity Pen. Check your grocers and the Colgate website for more details.
Do you have sensitive teeth; how do you battle it?