Essential Oils : Repurposing a Reed Diffuser #DIY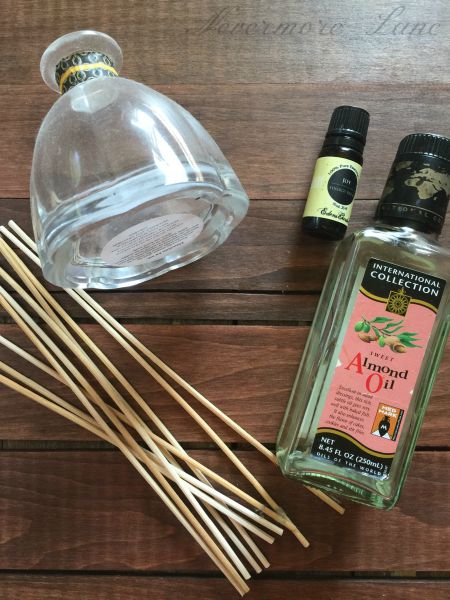 Raise your hand if you have an old reed diffuser hanging around in the corner of one of you rooms?
Anyone?
No?
Just me? *ahem*
Alright then. Yes, I have this old reed diffuser I received as a Christmas present. It's been hanging around the corner where the kitty box is. Lately, I have noticed just how dusty it as gotten. Now that I am experimenting more with Essential Oils and bringing them back into my life, I really wondered if I could make use of this again. There is still a little bit of the original oil in the bottom of the container, but there really is no longer a smell.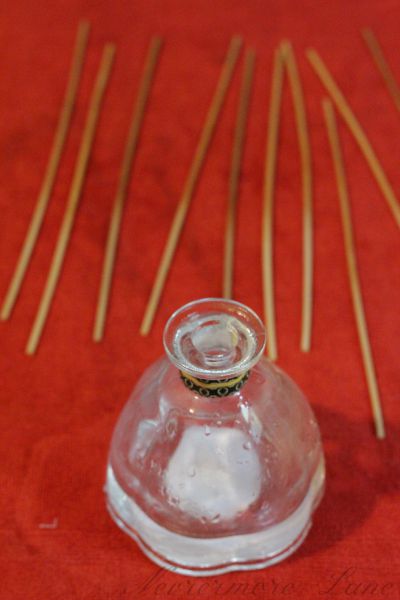 First, I dumped out all the oil. I washed and cleaned the vase that looks more like an ink well. Anyone know what I am to call this? I also lightly rinsed the reeds. They were pretty dusty. I let everything dry completely.
Right now Joy is high on my list. I'm loving everything about it right now. A wonderful friend of mine sent me some Young Living Joy to try. I've been using it daily since she mailed it. It has such a wonderful, uplifting smell. I would put a little across my heart and a little on my wrists. Sadly, my bottle is now empty. I do save it though because for a while longer I can still do some deep breathing exercises and smell the bottle.
I've been trying to find a comparable blend. If you remember from past EO posts, I really like Spark Naturals essential oils. They have a wide variety of products and awesome prices. If you want to stop over and make a purchase, be sure to use coupon code  CHRYSTAL for a 10% discount! While they have Bliss, which I feel is comparable; it's also a bit on the higher priced end.
So, I got out my trusty Google and started looking for blends which were comparable to YL's Joy and that is when I stumbled on quite a few reviews for Edens Garden brand. You can purchase on their website, or on Amazon.  I figured with 111 + reviews, It was worth spending the $7.95 for the 10ml bottle (double the size of the other brands for 1/3 of the price.)
When it arrived I did a little happy dance. No joke. I LOVE essential oils. I was tickled to death that Edens Gardens sent a wonderful pamphlet with their product. So much good information in it regarding oils and I'm still picking up tips from it.
Ok. So I'm not going to lie. It doesn't smell exactly the same, but its pretty darn close. I mix a few drops with carrier oil and swipe some across my heart and on my wrists. I still get the same uplifting scent, even if it's a tad different. I like the smell. So, this formula works well for me and you can't beat the price.
Then I decided, let's try it in this reed diffuser since I washed it and dried out the reeds. I put the oils together in the vase (vase) this morning and have been diffusing it in my office all day. The smell is refreshing in here and I can smell hints of it in the hallway , bedrooms, bathroom and living room. I'd say, repurposing something I thought was going in the trash because it was useless, was the best thing I did.
And – I'm not using any electricity!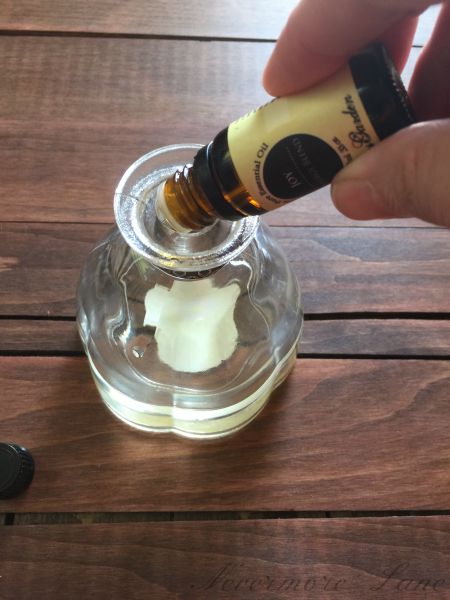 Normally I mix my oils with fractioned coconut oil. I had a little bit of almond oil left and I haven't been big on cooking with it. So, I poured the remainder in the diffuser base. I added about 10-15 drops of Joy to the mix. Placed my thumb over the vase hole and gave an easy shake. I put my completely dried reeds back in their vase and we are all systems go.
Not only does it smell good, it makes a nice statement piece in my office.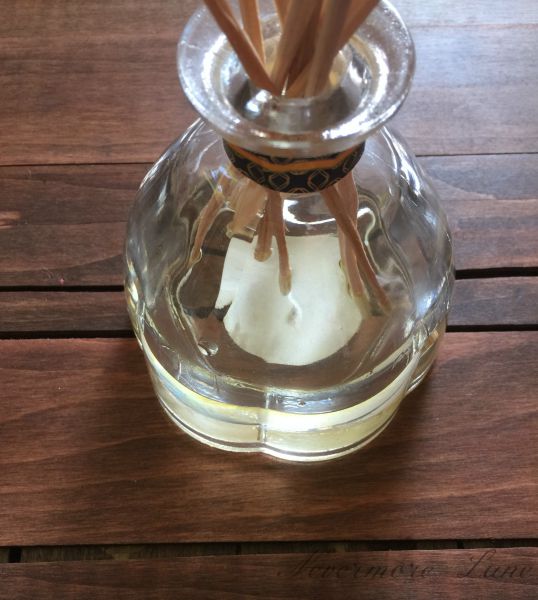 What's your favorite use for essential oils?
Disclosure: Nothing here is sponsored. The YL link will take you to my dear friends website in case you are interested in a purchase. I receive nothing for your click and purchase; unless she sends me another gift package. If you use my Spark Naturals coupon I will earn a few cents off your purchase.  But you have to use my coupon. If you follow the Eden Gardens link, that's on Amazon. For a few more weeks my state will be allowed in their affiliate program, so I may or may not make a few cents off your purchase, depending on when you are reading this. All opinions , instructions and photos are 100% my own.
Other links are affiliate links through MagicLink. They are hands down my new favorite linking option now. Saves me so much time and energy from hunting down store and product affiliates, not to mention signing up for affiliates and pays so much more than Amazon. Plus, all of the products you find on the net are located on MagicLinks. If you are not familiar with this type of program to earn money from your own website, I highly suggest you check them out!