Tink and Casey want to wish you Happy Halloween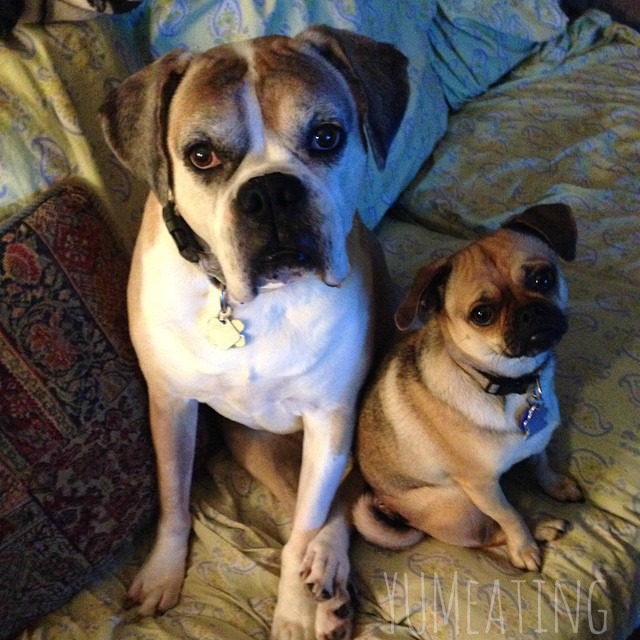 This October was sort of slow compared to last year. We didn't get a chance to carve pumpkins from my cousins pumpkin patch because he had so many that were damaged in the late summer storm. That meant we could not make a lot of homemade pumpkin seeds. We did buy 2 pumpkins and painted them. We'll gut those and roast the seeds so my father-in-law can expect them in his Christmas basket this year. Mr. Yum is working a lot of weekends and since that is our only time with kiddo, our October activities have been limited. We did make it out to a new corn maze at Johnson's Giant Pumpkin Patch and that was a lot of fun.
Tink and Casey have costumes, but I haven't bothered to drag them out. BOO!
But, they still want to wish you all a Happy Halloween and tell you about their new favorite treat. Chewy has been a staple in our life for a while now. We have been a part of their blogger program for year(s) now and always appreciate it when they send us goodies to try. I was really excited about this months picks because a pumpkin treat was one of them. Grandma Lucy's Organic Pumpkin Oven Baked Dog Treats are everything you could hope for in a dog treat and then some.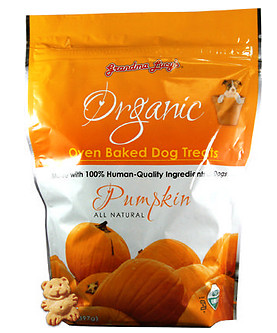 When I picked up the bag after opening the shipping box, these two couldn't get in the kitchen fast enough.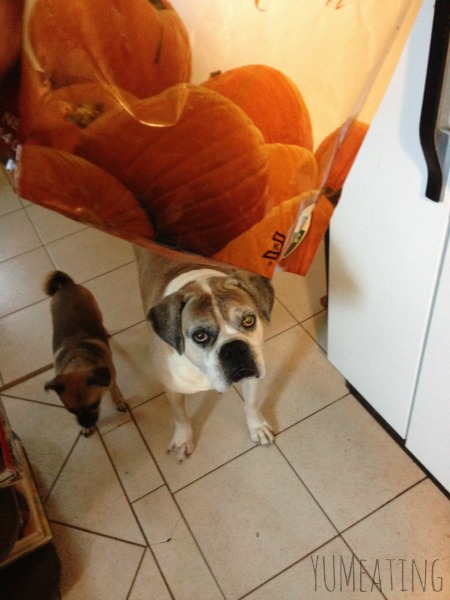 And when I opened the bag I have to tell you I was a bit jelous. These little teddy bear shaped snacks smelled all pumpkiny ah-maze-ing.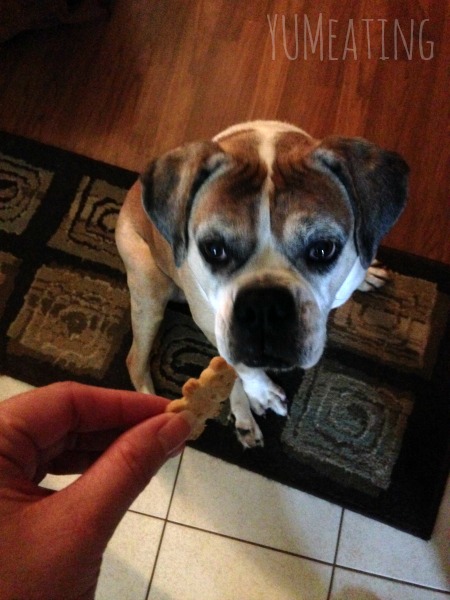 Casey was thrilled. They were a little small for her so she got a few extras.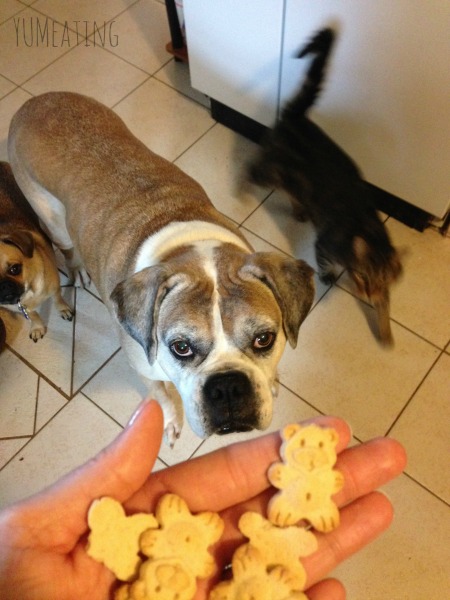 These organic pumpkin treats were the perfect size for Tink.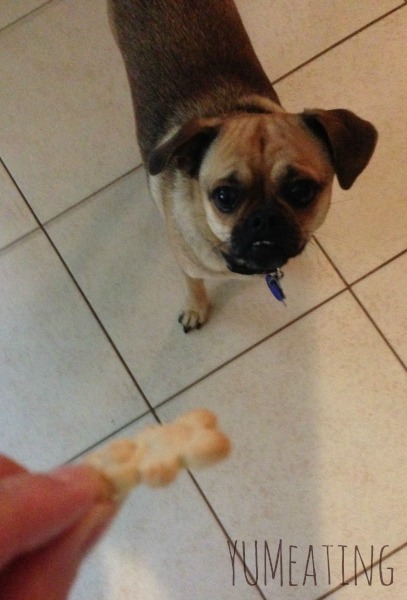 The smell was so amazing that even Ziggy wanted in on the action. Even though they are made for dogs, looking at the ingredients it is easy to see that there isn't really anything in there that will hurt him. These Grandma Lucy organic pumpkin treats contain all human food and spices. No by-products or artificial garbage.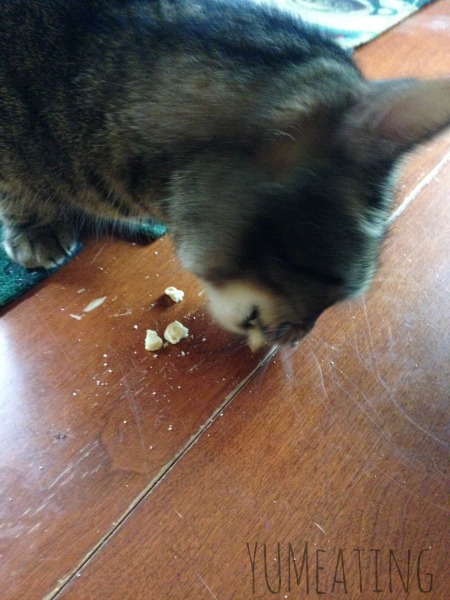 He had to eat on the table so the doggies wouldn't take his precious treat away.
I was so thrilled that they were made out of pet-friendly human food – not to mention they smelled delicious that I had to break down and nibble one for myself.
Yes, people. I tried a pumpkin dog treat. I am telling you, I have no shame when it comes to pumpkin goodies this time of year.
Don't act like you haven't tried something strange! 😉 Go ahead, tell me about it.
Disclosure: We received these treats from Chewy  for free in exchange for our honest review. We were not compensated for this review and all opinions on the product are 100% my own.