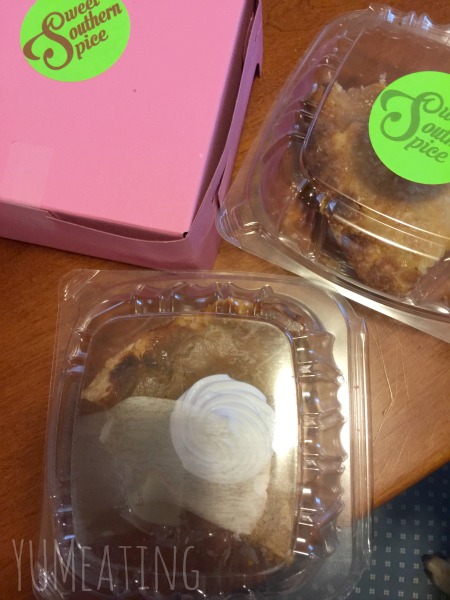 UPDATE 12/9/2015: I am very sad to say that Sweet Southern Spice suffered a terrible fire in the wee hours of the morning. It is a total loss.
Today I am giving a shout-out to a (somewhat) local business: Sweet Southern Spice.
We live in small towns and we work hard to get our business name out there in order to sustain the business we love so dearly. So, when I run across something that makes me smile, I have this strong desire to want to scream from the rooftops. In this case, my website.
I feel very fortunate that I have a voice which reaches far and wide. YUM eating fans are worldwide! How awesome is that?
A few times a month I have to travel to the town next door. For a while I watched the old tanning salon sit empty. Then, out of the blue, something started to happen. 
The colors were changing. The windows were being washed. Stuff was hauled out. You could actually see inside the windows and realize something good was going to come in. When I went back recently, I saw Sweet Southern Spice and I knew I had to get my butt in there.
There are some things full of that carb goodness that I will always break my meal pan for and down-home southern style cooking is one of them.  I know white flour and sugar is not good for me and my illness. But, sometimes I just have to pay the Pied Piper and deal with it.
I walked in to this cute little bakery, eyes full of wonder. I immediately felt at home. The bake shop owner started talking and I noticed right away she didn't have a Michigan accent. We spoke for a while and I learned she was born and pretty much raised in Texas but she had spent some time in Kentucky, too. There is always something about finding another southerner where you immediately strike up a rapport. Well, at least I do. There is some sort of kinship there. Like they understand you when you say pop instead of soda or cEment instead of cAment. Or, bar-rette instead of ba-rette.
We were given a sample and for the life of me I couldn't tell if it was a mini muffin or a donut hole but it was Apple Cider flavored and it was so warm and moist. I ate the second half quicker than I devoured the first.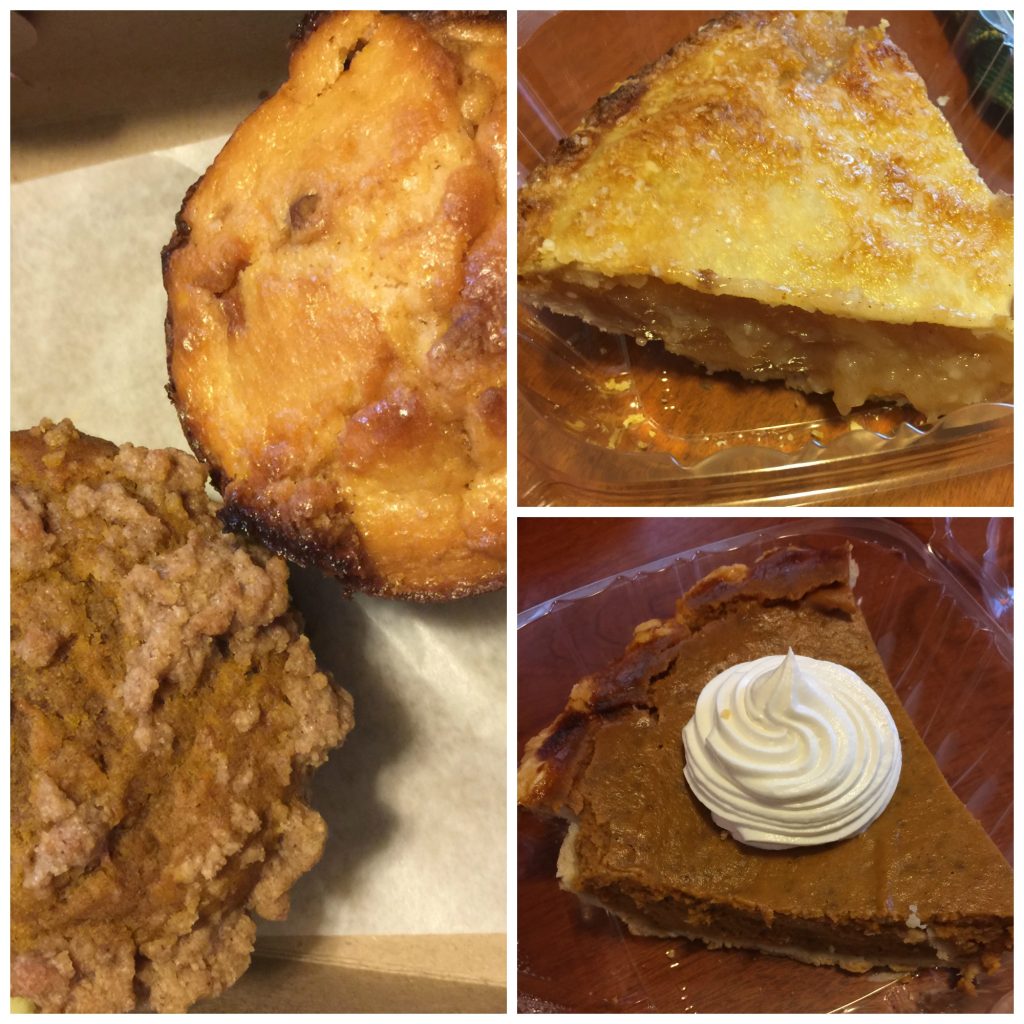 I ordered a slice of apple pie, a slice of pumpkin pie, one pumpkin cream cheese muffin and one sweet potato caramel pecan muffin.
The apple pie was amazing. It had that fresh, tart apple pie taste. I only had one bite, but it was the most amazing taste 😉 The only thing missing was the sharp cheddar cheese!
The pumpkin pie was another that I only sampled one bite but that one bite made me wish I had bought another slice!
The pumpkin cream cheese muffin was YUM-mazing. I had half at a time (otherwise I would have been dealing with twisted up intestines all day) and it was just enough for me to enjoy the wonderful taste of pumpkin with a cream cheese center.
The sweet potato muffin was just like a sweet potato pie complete with crumble brown sugar topping (which creates that caramel richness) and pecans. I had to eat half at at time with this muffin too, but I didn't mind. That meant I could enjoy these tasty treats more than once!
If you are ever in the Millington area you should stop by Sweet Southern Spice and check out all of her delicious treats.