I know I complain about living in the country. Truth is, I actually like living in the country. Problem is, I live on the worst street ever. My home, despite its modest 2 acres, faces a highway that connects the smaller towns and is just a couple of miles from the expressway. We tend to get a lot of cross traffic and a lot of noise. I absolutely hate it here. There is nothing peaceful. Nothing relaxing. It's not country living, that's for sure.
Maybe someday I'll move.
Until then, I appreciate what I do have around me, even if I have to take a little drive to get to it.
Mr. YUM and I have been trying to work on our relationship. We've been under a lot of stress these last few years with job changes, school, job losses, life changes, and many other things.  Now that the weather is nice I thought it would be a good idea, and extremely budget friendly for us to have a picnic.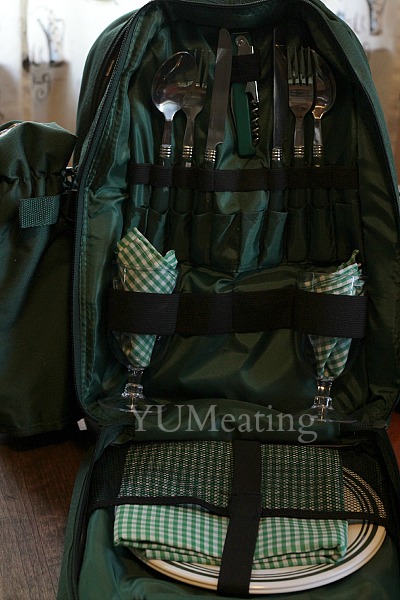 UPDATE: I had a TON of folks asking me about my picnic backpack. I have no idea where it came from. Husband said his mother gave it to him. I was able to find one similar on Amazon if you are interested.
Hiding in the back of the office closet is this cute backpack with picnic items inside. Perfect items for some wine and cheese. I'm aware that most states have an open container law. Pretty sure we are one of them. 😉 Not too sure how folks get around the wine in the picnic basket, but I took a chance. Back in May I was greatly inspired by Kimberly at A Night Owl and her phenomenal collection of mason jar picnic items.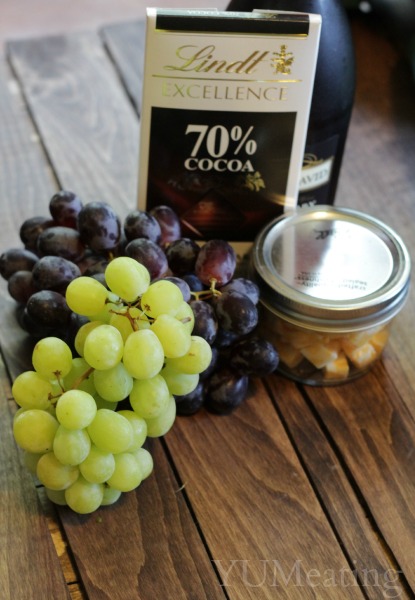 Our picnic backpack had a side compartment just for a wine bottle. I cut up some cheese and placed that in a small jar. I also made up some chicken sandwiches with cheese and some roast beef and cheese. In another set of jars I made some strawberry raspberry shortcake. I made sure to bring the whipped cream with us. I didn't want my shortcake to get soggy. In another jar I layered a fun salad that we shared. Once our backpack and bag of treasures was packed we headed to the town next door, Frankenmuth.
It's a quaint, beautiful little German town. Hidden behind the tourist downtown area is a nice boat ramp and park. We picked a slightly shady spot just as the tourist boat was making its way down the water.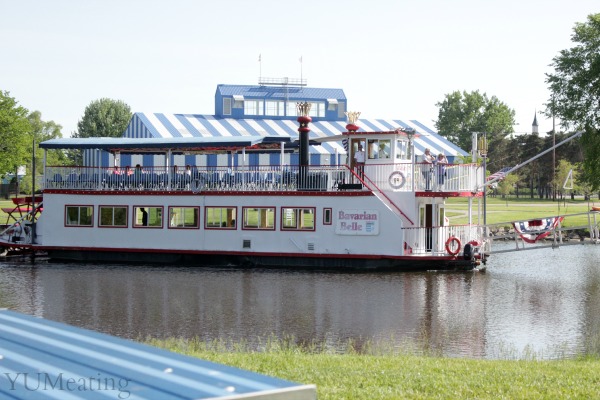 We set the table and enjoyed our food in the fresh air. I brought our bamboo beach blankets. I figured we would need them for laying in the grass. Good thing I brought them as we needed them to use on top of the picnic tables. What a (birds) mess!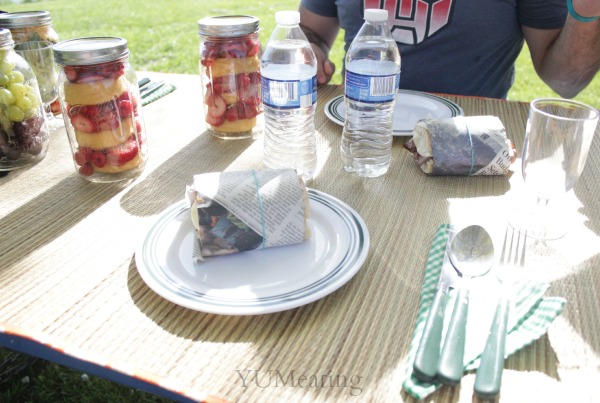 I was so happy to be out of this house. Working from home all these years, along with working through both my degrees online has made me somewhat of a hermit. I feel like life has just passed me by.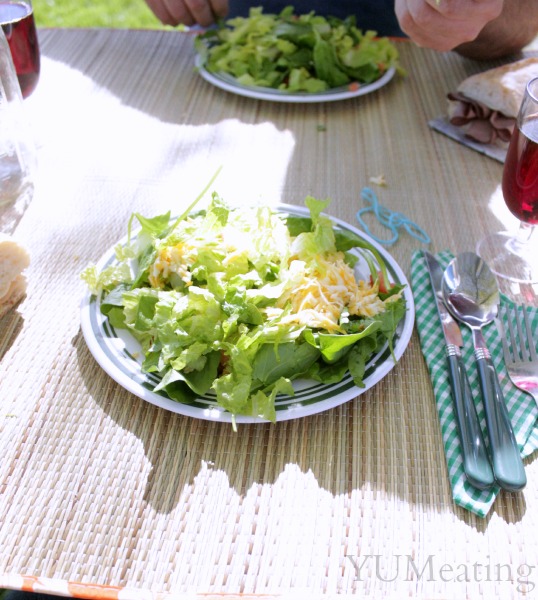 We ate. I pretended like I knew what I was doing with my camera.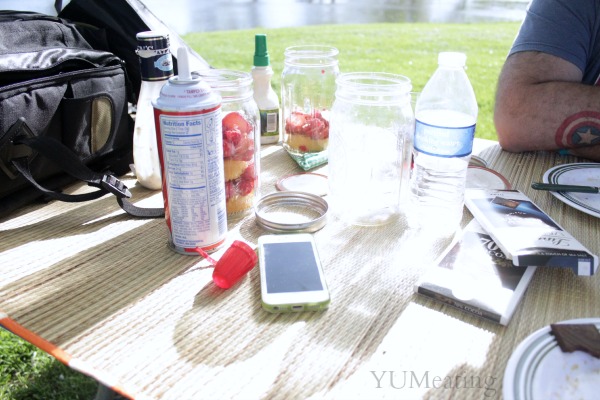 And then we ate some more.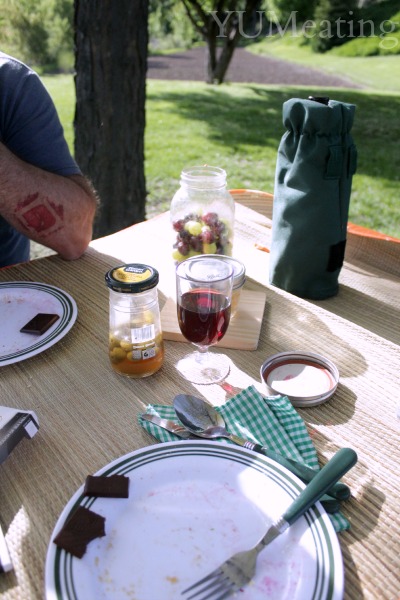 I welcomed the hot sun on my face. After our meal we just laid in the grass. Talking about life. Doing nothing at all.
It was a wonderful feeling. And exactly what I needed.
*****During this week I will be sharing the recipes from our picnic with you. So stay tuned for the shortcake in a jar, salad in a jar, and fancy smancy sandwiches recipes!