Strawberry Raspberry Shortcake in a Jar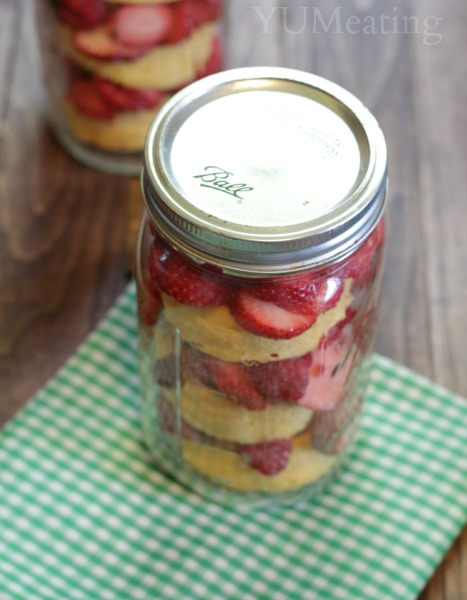 Summer is here! Summer is here!
And you know what that means, right?
Right??
Oh…c'mon.
I know you know the answer to this!
It's picnic season!
It has been ages since I have gone on a legitimate picnic. Husband and I have fallen on some hard times recently. As my faithful followers know I graduated last June with my MBA. I had been in school turning my AA into a BA, took 6 weeks off and then went right into an MBA. I had high hopes for myself. Once I graduated, things started to hurt worse with my body. Husband was working through his last year of clinical's and he wrapped that up this past April. Graduated early in May and then took his first set of board exams. He takes the next one next Tuesday. We had hoped he was going to be offered a full-time position from his externship, but he was not one of the lucky 3.  Because we both felt he was going to get this job (he is in the top of his class) we mutually decided that I would just stick to the writing projects that brought me joy like my blogs and my published works. I knew better than to count my chickens before they hatched. Now, I am making money of this site, but it is not enough to live on and the way the sponsors pay, sometimes they are 120 days out.
It's been hard here. So, we've had to really watch our grocery budget and we really haven't had any extra to eat out or have a date night.
We really needed one.
Hidden back in the corner of the office closet was this cute little backpack meant for a nice little picnic in the park. (UPDATE: I have had quite a few folks message me asking me where they could find a pack like this. I am not sure where this particular pack came from but I did find one on Amazon for a steal!)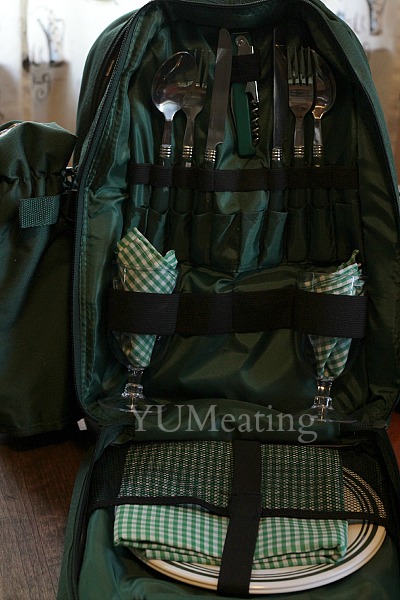 I had a lightbulb moment.
We have some nice little parks nearby and there is one fun spot right next to some water. A little river runs through the town next door.
The weather is beautiful here this time of year, so why not take advantage of it?
So, we did. We made our own date night and had a picnic in the park. But, no picnic is complete without a dessert, right?
I wanted a dessert that was light and refreshing and would compliment our cheese, grapes, salted chocolate, blueberry wine (ssshhhhh, yes we took wine to the park,) salad, and sandwiches. We had been talking about strawberry shortcake for some time. We had just purchased some strawberries and raspberries. So, sounded like a perfect combination.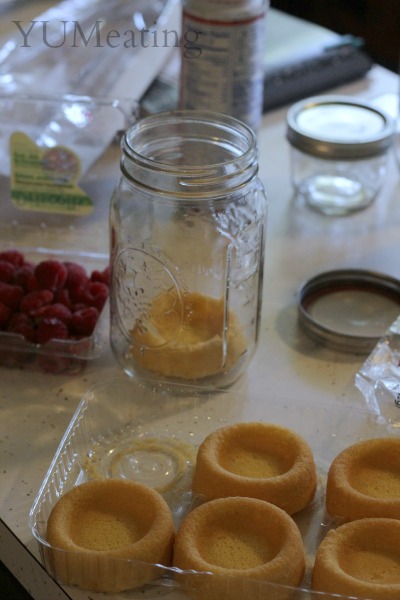 You will need wide mouth jars for this project.
All I did was layer a shortcake, some cut up strawberries then drop in a few raspberries. I repeated this process until the jar was filled.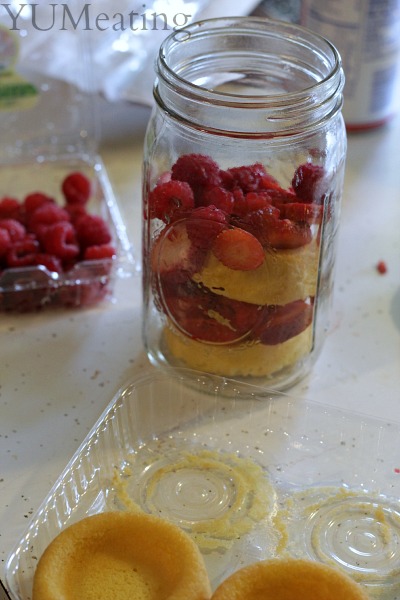 I was able to get 3 of those little cakes in there.
I made 2 of these because husband felt he was going to eat one all to himself. Let me tell you, that did not happen.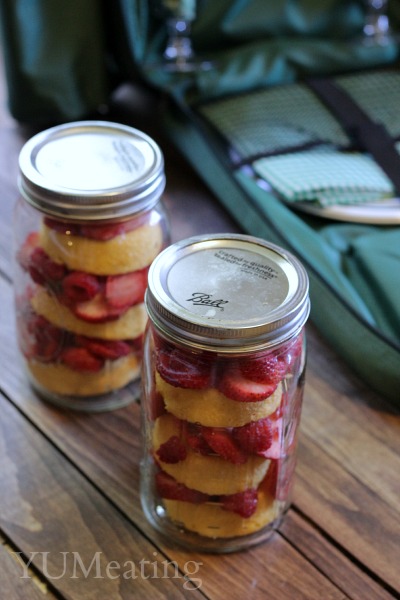 I'll just tell you we did not pop open the second jar on our picnic!
Strawberry Raspberry Shortcake in a Jar
Ingredients
2

cups

chopped strawberries

1

cup

raspberries

1

package of 6 shortcakes

2

widemouth jars

whipped cream
Instructions
Place a shortcake at the bottom of each jar.

Place a few strawberries and a few raspberries on top of the shortcake.

At another shortcake on top of the berries.

Repeat until jar is full. You should be able to get 3 shortcakes in each jar.

Seal the jar.

When you are ready to eat, add the whipped cream if desired.
What's your favorite summertime dessert?